B2B Copywriting Clients:
Hiding in Plain Sight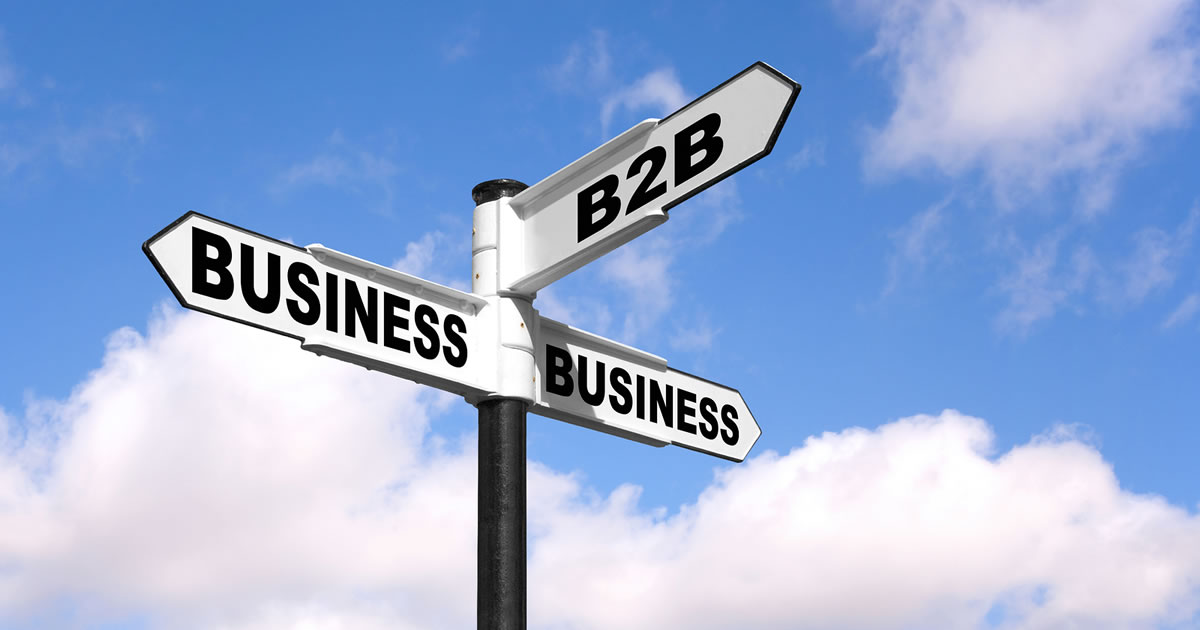 The other day, I settled in to enjoy my lunch with the latest copy of the local business journal.
It was the usual — local economic statistics, news of new construction projects, and a profile of a local business. Most of the time I'm familiar with the business being profiled but this was one I'd never heard of.
The business was a manufacturer that has developed hammers for very specialized uses such as aerospace, military, and nuclear applications.
A hammer seems like a very basic tool, but the owner explained how critical having the proper hammer can be — a nuclear plant once suffered losses over $9 million due to a faulty hammer!
This company is growing over 20% a year and adding new types of industrial hammers each year. They sell to companies all over the world through international distributors.
Here's a Business-to-Business (B2B) company right in my backyard … and I'd never heard of them, even though I live in a small town.
I checked out their website and immediately saw they had a need for a B2B copywriter. The website copy needed updating, there were product descriptions that could be improved, as well as prime opportunities for white papers and case studies.
This isn't an isolated case — the demand for B2B copywriters is real. Here's why …
First, B2B companies are everywhere. They exist in large cities and small towns. And there are millions of them spread throughout every industry imaginable.
The good news is, out of the millions of companies, you only need a few clients to fill your schedule and hit your revenue targets. They may even all be in your local area!
But you're never limited to local businesses — B2B copywriters often work with companies all around the country and even overseas.
That's a huge pool of prospects to choose from!
Second, B2B companies need writers who understand the specialized terminology they use.
This is even more critical in B2B than in consumer marketing because the buyers are also experts in the industry. The wrong terminology can mean lost sales and sinking profits, so marketing directors search out writers who can "speak their language."
What specialized knowledge do you have? Medical devices? Accounting? Electrical? Restaurants? Software? Transportation?
Your industry knowledge and copywriting skills will always be in high demand.
Third, B2B companies are continually creating new products and services.
The hammer manufacturer currently makes more than 580 types of hammers. Each one has a specialized use. And each one needs copy!
Every year, businesses have new problems to solve so B2B businesses create new solutions. In addition to the marketing materials needed for the launch, there are ongoing copy needs such as sell sheets, explainer video scripts, and case studies.
One project with a B2B company can easily turn into a long-term engagement with a variety of copywriting assignments.
So how can you find these companies?
It's easier than you might think!
Skim your local business journal or newspaper. Look for mentions of companies in your area you might enjoy working with. Who's expanding their business or moving into new office space?
Look at online job boards for job postings in your niche. Companies that are growing are also usually hiring a lot of new people. And often they'll mention their new projects in the ads.
Check out your local Chamber of Commerce website. They'll often welcome new businesses and talk about business expansions. Those announcements will include key personnel names as well.
Read industry publications and take notice of companies who are introducing new products and services. They are almost always in need of additional copywriting help, especially during their product launches.
If there's a trade show in your niche, look at the exhibitor list. The companies that exhibit are often the ones that spend the most money marketing — and hire freelance copywriters to help.
Even a simple online search will give you the names of potential clients. For example, if you search "CGA-compliant hammer," you'll see a list of over a dozen companies who sell those hammers. There's your prospect list!
Who knows, one might even be in your hometown!
Have you checked out the B2B copywriting opportunity? Let us know what help you need in the comments below.

Modern B2B Copywriting
Learn everything you need to know to succeed as a B2B copywriter from marketing your services to writing copy and everything in between. Learn More »

Published: August 19, 2019