B2B Copywriting Trends:
5 Emerging Opportunities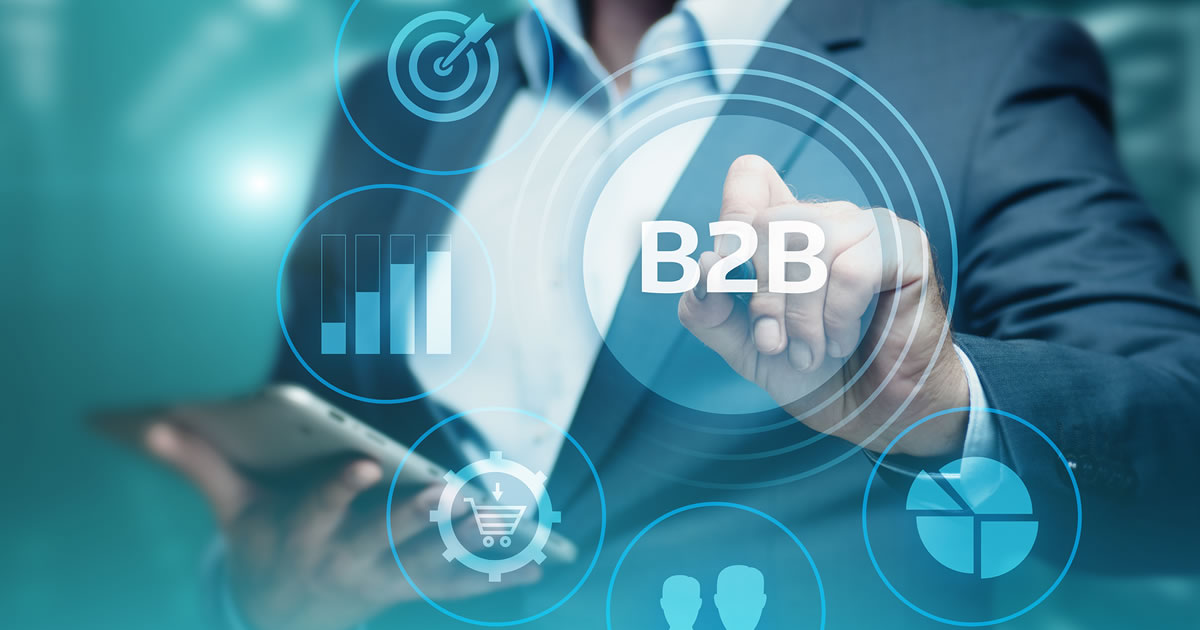 When I first started copywriting, I expected to do a lot of long-form sales letters …
And of course that type of copy is certainly alive and well! However, during my copywriting career so far, I have to say, that type of project is actually quite rare for me.
Instead, there's so much variety! Each writer can really choose their own path. And right now is a very exciting time for B2B copywriters.
That's because there are so many different projects you can work on, thanks to changes in technology and new marketing strategies.
Below are some of the top projects available for B2B copywriters right now, based on my own personal experience and research.
Learn to do some of these projects (using the same B2B copywriting foundation you already have), and you could find your schedule full of paid projects for months, maybe even years, to come …
1. Blog Posts
Content marketing — which helps companies market themselves through informative copy such as blog posts, white papers, and case studies — continues to be extremely important to all businesses, both B2C and B2B.
And as a B2B copywriter, one of the ways you can really shine is by writing excellent articles and blog posts for your niche. In fact, blog posts are one of the projects I get the most requests for.
A lot of companies have blogs — but, not all of them have an effective strategy behind that content. In fact, according to Ann Handley (Chief Content Officer at MarketingProfs), only 35% of content producers know whether or not their content strategy is effective!
Also, some have gone the route of outsourcing copy on the cheap, rather than focusing on quality. Sometimes, I hear from clients who have done this, been unhappy with the result, and then hired me to fix it.
Nowadays, content is all about quality over quantity — which means that a skilled B2B copywriter is an important asset, one that can't be undercut by content mills or replaced by AI.
If you know the industry, can speak the lingo, and can create blog posts that address a prospect's concerns — you'll be a valuable asset to any business.
(Blog post fees range between $100-$500. A ghostwritten post in the name of an executive may pay $500-$1,200, depending on length and complexity of the topic.)
2. Web Pages and SEO
This is another service I get a lot of requests for. And I think it will probably continue to increase in popularity, since so many searches for information, products, and services are conducted online today.
B2B companies need optimized web pages just as much as any B2C company does. Because even if the end sale happens person-to-person … often, prospects will do their initial research online.
When getting started, you don't need to be the world's leading SEO expert — but, you should invest some time to gain good working knowledge of SEO. It's been well worth it for me, because so many of my clients ask about it!
And, as a B2B copywriter specializing in a particular niche, this is another opportunity to shine … because you can help with something called "long-tail" search.
That means, if a prospect has a question such as, "What is the advantage of digital over film for canine dental radiographs?" they can type the question into Google just like that, word for word. Rather than typing a shorter phrase like "digital canine dental radiographs," they can enter the entire question as if they were talking to a real person — and Google recognizes that they're asking a question and will put the best answers in the top results.
Long phrases like these are very valuable for SEO in niche industries — and as a knowledgeable writer in your niche, you can help advise your client on what to include, and which questions will be asked commonly. Your expert knowledge is very valuable here.
It's particularly great for FAQ pages. But, it can be incorporated into nearly every type of web page you may write, and even into blog posts.
(Depending on the scope of the project, you can get $1,750-$4,000 and more to craft the content for a website. SEO is usually an additional fee and could net you up to $500 more per page.)
3. Newsletters
Here's another piece of advice from Ann Handley: According to her, newsletters are where companies should be putting their marketing efforts this year.
That's because, unlike social media posts, newsletters aren't subject to algorithms. That means that prospects who sign up for your newsletter will actually see it!
But here's the catch …
The newsletter needs to be interesting enough for prospects to not just receive it — but to actually read it, too.
That's where you come in as a B2B copywriter. You can create headlines and content that grab attention, build curiosity, and provide useful or fascinating information — to keep a prospect reading until the end.
In the B2B world, this is certainly important, because often, purchases are large and the sales process is long.
Therefore, it's important to start building trust with prospects long before the sale happens. And valuable, engaging newsletters are a great way to do this.
(E-newsletter fees for the text only range from $600-$1,000 per issue. If you handle the production/distribution as well, your fees could be $900-$2,000 per issue.)
4. The Spoken Word (and the Accompanying Copy)
Here's a fun — and rapidly growing — opportunity: All things voice and video!
Videos, podcasts, and informative webinars are on the rise. In fact, just the other day I attended a webinar about marketing …
It was very informative, and I walked away with a lot of useful information. And at the end, there was an offer from the hosts to sign up for their paid training program.
Maybe you've attended a webinar with a similar format? As you can see, it's a great way for companies to market their services!
The same is true for informative videos and podcasts. And this all opens up a lot of new opportunities for you …
Of course, you can be involved with the obvious writing — the scripts behind those programs. But, don't forget about all the "behind-the-scenes" and collateral copy, too …
That is, all the transcripts, descriptions, titles, and even marketing emails to encourage people to listen to the programs.
(The average fee range for writing video scripts is $500-$2,000.)
5. Social Media and Personalization
Social media content is as in-demand as ever. But, there's a new twist to it … something called "personalization."
This means a prospect gets taken through a series of content and advertisements, based on their personal profile, and on what they click on.
So, the need to write copy that appeals to a specific type of prospect, or "persona," is more important than ever.
For example: As a veterinarian, even though I'm no longer in clinical practice, I receive plenty of sponsored advertisements on my Facebook and Instagram accounts, advertising services to help a veterinary practice grow and find more clients and patients.
The copy is good, and sounds like it was written by someone who understands some of the challenges that veterinarians face in daily practice. And if I were still in practice, I'd consider signing up for their free consult.
This is only a basic example — the craft of personalization can get much more complex …
But the point is this: If you can write directly to a target prospect like that — no matter what the industry — you'll be providing a very valuable service that your B2B clients will need!
(Social media is a great retainer project! You could earn $2,000 a month from each client.)
How to Get Started with These New Trends
While it might seem intimidating to branch out into new types of projects … remember, you already know more than you think you do!
No matter what you're working on, strong B2B copywriting skills never go out of style. If you already understand the basics of strong, effective B2B copy — your core skills will be very useful for all of these current trends. (Of course, if you need more foundational training in B2B copywriting, the place to start is right here.)
Also, don't forget that being professional and courteous (communicating well, meeting deadlines, etc.) will make clients want to work with you, even if you don't have a lot of experience yet.
So, get out there and enjoy the ever-evolving — and well-paid — world of B2B copywriting!
Are you considering specializing in B2B? What types of projects interest you? Let us know in the comments below.

Modern B2B Copywriting
Learn everything you need to know to succeed as a B2B copywriter from marketing your services to writing copy and everything in between. Learn More »

Published: August 20, 2019