Build Your Long-Term Income Stream from Writing in 10 Minutes a Day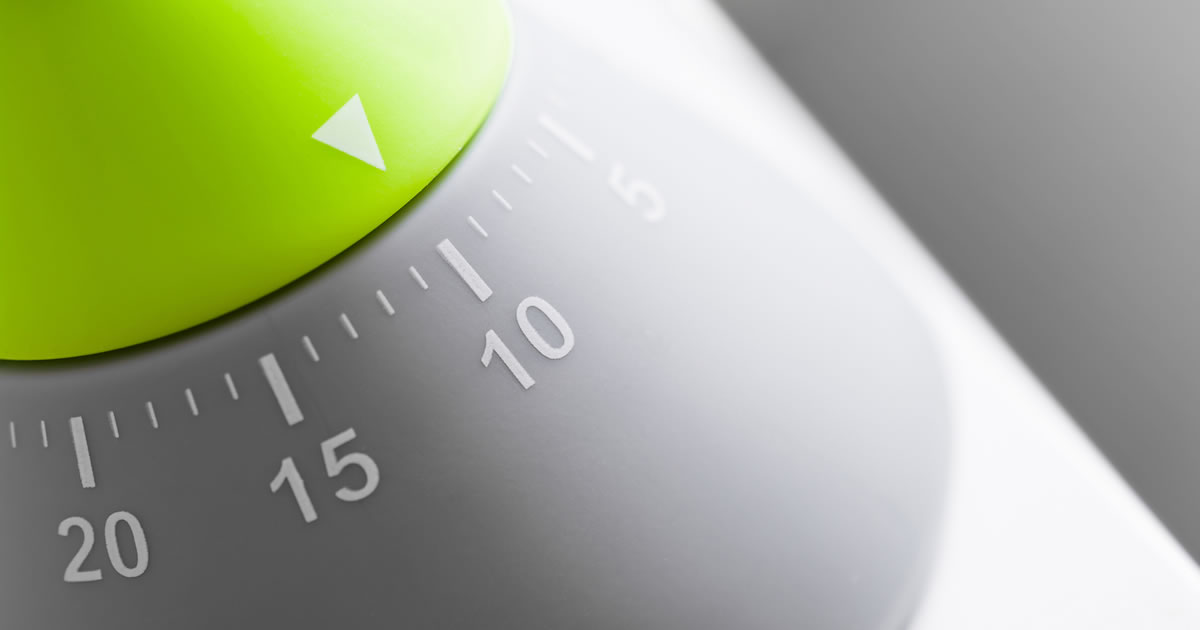 Have you gotten onboard with the Insta-Pot craze?
Last December, someone told me it was a blessing for busy writers. You just throw in your food and press go! No effort! No waiting around!
And with 30,000+ positive reviews on Amazon, it seemed like a great idea.
So I bought one for my husband for Christmas.
And it wound up on our kitchen counter.
And then sat there, untouched, for about four months.
We both liked the idea of delicious food prepared at warp speed … but with jobs and a hectic family life to juggle, neither of us made the time to learn how the contraption worked.
My neighbor caught wind of this ridiculousness and marched right into my kitchen to get the thing up and running.
You add this, press that, and twist here. Voila!
It was so easy, I berated myself for wondering and waiting so long.
Had I taken 10 minutes to read the instruction booklet, my family and I could have had many a fast and tasty meal last spring.
Instead, I'd grown silently resentful of my shiny Insta-Pot. It was supposed to answer all my food prep problems …
But because it wasn't straightforward enough to use without a guide, and because I didn't make time to learn what needed learning, nothing happened.
Have you ever faced a similar challenge in writing?
I've heard from many a writer over the years who has gotten frustrated that things weren't coming as easily as anticipated.
And I get it. I was once that writer.
But in every instance with those other writers, if I ask, Have you practiced this? Have you taken that program? Have you set aside regular time to get better at writing?
Then the answer is No, No, and No.
A lot of us come to this career as newbies with an interest in writing, but no real idea how to make money. Others are already good writers who feel like we know how to write, but we just need to connect our already-good writing to people who want to pay us for it.
But here's the thing …
Even if you're an already-good writer, you can get better.
And if something looks easy from the outside, it may very well be — provided you take the small amount of time to learn the secrets behind it.
Nick Usborne, a favorite presenter and mentor for copywriters and web writers, talks often about the importance of putting systems in place and sticking to them if you want to get things done.
Even when it looks easy.
Even when you think you're already good at it.
Making a habit of even just 10 minutes a day to practice writing, or lay out goals, or learn a new skill, or reach out to a potential client, will make a radical improvement in your writing business.
But it starts with taking that small step and repeating it, over and over again.
I know I'm not alone when I confess to being a disorganized creative person, with stacks of paper and sticky notes and cut-outs of ideas scattered around my office.
Yet there's one key thing I've learned from the experienced writers who've come before me:
Having a defined process for learning and improving is one of the most important elements of creating a long-term income stream through writing.
The August issue of Barefoot Writer magazine shares several new processes and strategies you can use to keep your aim straight and your focus tight. Plus, Nick Usborne shares more of his 40-year writing wisdom in this month's Featured Interview.
Go here to read our August issue, and if you'd like to join our Barefoot Writer Club, click here.
In the meantime, try that 10-minute hack. It'll help you get closer, faster, to the exciting writing goals you've set.
Do you have any questions about making forward progress in short increments? Share with us in the comments.

The Professional Writers' Alliance
At last, a professional organization that caters to the needs of direct-response industry writers. Find out how membership can change the course of your career. Learn More »

Published: August 14, 2019