Copywriting Work You've Already Been Training for …
Without Even Knowing It!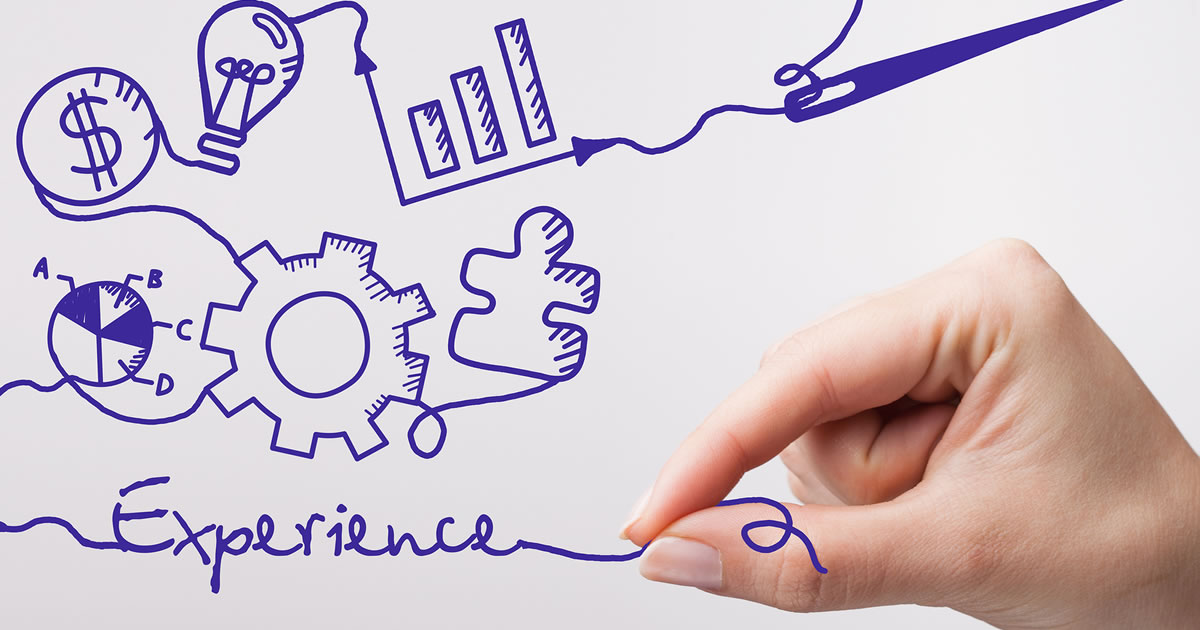 Funny thing …
When people talk to me about their interest in becoming a freelance copywriter, they often end with the word BUT …
It goes something like this …
"I'd love to become a freelance copywriter, for so many great reasons, BUT … I'm just not a 'selling' kind of person. I don't think I'd be good with the selling part."
Or … "BUT I have no experience as a real writer."
Or … "BUT I can't see myself ever being good enough to sell my writing services to a client."
I get it.
Starting out can be scary.
But here's the thing …
Even without knowing it, you've been developing some powerful writing skills for most of your life … and definitely since the first day you went online.
In fact, you've been developing some surprisingly sophisticated online copywriting skills without even knowing it.
Surprise Copywriting Skill #1 — You're already really good at selling!
This is the #1 objection I hear. People tell me they're no good at selling. They don't feel comfortable selling. And so on.
Okay. But … You've been selling your whole life!
Back when you were a kid, when you asked your mom or dad if you could stay up late to watch your favorite TV show … you were selling.
Asking someone out on a date? You were selling.
Applying for college? Selling.
Your first job interview? Selling.
That time last week when you were talking with your spouse about which restaurant to go to? Selling.
We're all of us selling every day. And we have been ever since we were old enough to talk.
Actually, we've been selling since before we could talk.
A baby screaming when she's hungry? Selling.
We're all natural-born sellers.
As an online copywriter, you simply need to adapt the skills you already have.
It's not nearly as hard as you think.
Surprise Copywriting Skill #2 — You already know how to write for email marketing
Email marketing is huge online.
In fact, some freelance copywriters specialize just in writing emails for their clients. They become specialists in writing emails.
The thing is … you already have years of experience writing emails. Right?
You write emails to family and friends all the time. (Unless you're under the age of 20, in which case you probably text them instead!)
This means you already have a deep knowledge of how to write emails.
This is actually a huge deal.
Back in the days before the Web, if a copywriter wanted to write scripts for TV commercials, there's no way they would be able to say, "Yep, I already write TV commercials every day."
Writing TV commercials, or radio spots, or print ads … these were specialty skills open only to a few experts in advertising agencies. Regular people didn't write them.
But regular people DO write emails …
And if you can write emails, you can write e-newsletters too.
That's another huge area of opportunity for online writers.
It's like you're an expert before you even start any professional training.
Because you're already doing this stuff online every day!
Surprise Copywriting Skill #3 — You're already experienced at writing web content
We've looked at how good you are at selling … so you're well on the way to being ready to write online sales pages and other sales materials.
We know you can jump in as a specialist in writing emails and/or e-newsletters.
What else is there? Or, more to the point, what other online writing opportunities have you already been training for? Without even knowing it!
Well, you're probably a content writer too.
And content marketing online is huge.
What do I mean by that? When have you been writing content?
Well, have you ever written a Facebook post? Or commented on someone else's Facebook page?
Have you ever written a product or service review on Amazon, Yelp, or any other site that invites reviews?
Have you ever participated with a group online? Could be a Facebook or LinkedIn group, or some other community related to an interest or passion you have.
The point is, you almost certainly ALREADY have experience writing content for the Web.
As a professional freelance online copywriter, you're simply building on those existing skills.
Getting started as a professional online copywriter is way easier than you think.
Training for most professions involves starting at the very, very beginning.
This is particularly true of careers that offer the potential to earn a six-figure income.
Doctors, lawyers, accountants, consultants … they all start at ground zero and have to train for years and years before they're ready to start earning.
As an online copywriter, you're spoiled!
You can earn as much as those other professionals, but you don't have to start at ground zero. Which is why you don't have to train for years and years before you can start earning.
You can compress your training BECAUSE you already have online writing skills.
You've been "training" for this moment without even realizing it.
How cool is that?!
Any questions? Add them as a comment and I'll do my best to answer them.

The Professional Writers' Alliance
At last, a professional organization that caters to the needs of direct-response industry writers. Find out how membership can change the course of your career. Learn More »

Published: August 23, 2019