Living The Writer's Life:
Amanda Foxcroft Taylor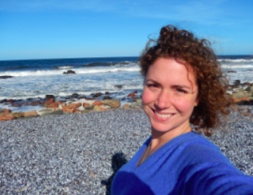 What led you to copywriting?
I graduated from the University of Wisconsin-Madison with an English/Creative Writing degree, and I always liked writing essays and nonfiction. After graduation, without the structure of school, I drifted away from daily writing, but stayed close to other people's writing … I worked in editing and publishing for nearly 10 years before I discovered AWAI and found that I could make a living writing that didn't require literary agents or being on the New York Times Bestseller List to make money. I've now been freelancing for two years, and I love it.
How did you land your first client?
I got my first client through the AWAI Jobs Board, writing blogs and web pages about cars.
Editor's Note: The AWAI Jobs Board can be found at DirectResponseJobs.com. To qualify to register, you must first complete AWAI's Accelerated Program for Six-Figure Copywriting.
Where do you focus your writing efforts?
I focus mostly on the natural health market as well as cruelty-free, sustainable companies. I like empowering people to take back their energy and well-being without synthetic drugs whenever possible, and I'm very careful about the kinds of foods, cosmetics, and products I buy, always checking for cruelty-free labels and natural ingredients. I like to write for the kinds of products I use and believe in.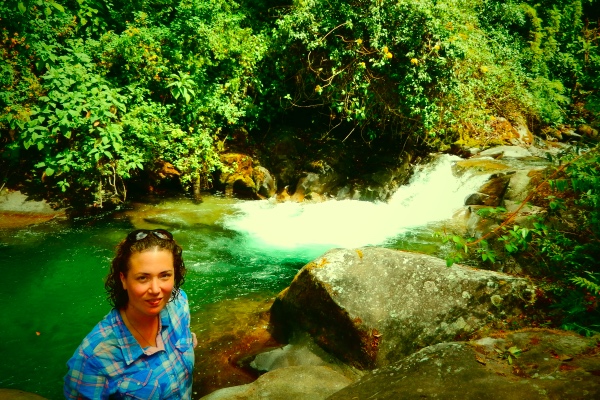 Your website says you focus your copy "on love-based solutions." How did you develop that unique approach to writing?
In a lot of markets, including natural health, fear often is used as the dominant emotion to compel prospects to take action. I get it, because people are more motivated psychologically to move away from unpleasant emotions than they are to move toward positive ones. However, I am personally repulsed by the unbridled amount of fear I see used in a lot of health copy.
Don't get me wrong … the danger is real: Cancer, chronic illnesses that rob people of joy, depression, anxiety, a for-profit healthcare system … but the overuse of fear in copy is a real problem, as well. It increases anxiety and also, ironically, increases complacency because people become desensitized. Prospects see enough fear-based headlines like, "Watch this video to discover the #1 sign you'll die early!" Eventually they look at it, shrug, and think, "Yeah, cancer's in the cheese … we're doomed. Should we order Chinese for dinner?" That's not the reaction I want to inspire in people!
In a world beset by fear, division, insecurity, and anger, I do not wish to add to that witch's brew.
So, I choose to take a more positive angle in the copy I write. I still have to poke the problem, make prospects feel their pain, but then I move quickly to a vision of a better way. I offer hope and positive change rather than terrify them. Some copywriters would disagree with my methods, but I feel good about the kind of copy I write, and that makes me happy.
Have you ever written anything bizarre or unusual for a client?
I once wrote an affiliate lift email for a dog food that focused on why dogs eat poop.
Can you recall an "A-ha moment" when you knew that you had "made it" as a freelance writer?
It was when I received the request for this interview!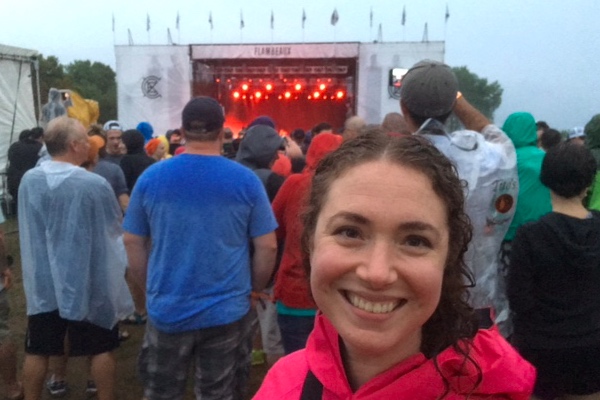 If you had your pick of projects and lifestyle setups, what would you do?
I would be writing content and promo materials for cruelty-free, natural products and companies that improve people's lives with positivity and love while living in a series of beautiful houses around the world. I'd love to have a home base in Wisconsin, near my family, but spend most of the year traveling slowly with my husband. Because, as poet Wallace Stevens once said, "The most beautiful thing in the world is, of course, the world itself."
What's your top advice to freelancers?
When you're starting out, it can feel like you'll always be struggling, but the longer you stick with it, the more it all starts to click and snap into place. Have faith in your own journey and don't compare yourself or your business to others'. Run your own race.
Amanda's Living The Writer's Life story was originally published in Barefoot Writer. To learn more about how you can start living your dream writer's life too, click here.
What help do you need to move forward with your version of the writer's life? Let us know in the comments below so we can help guide you in the right direction.
Published: August 2, 2019