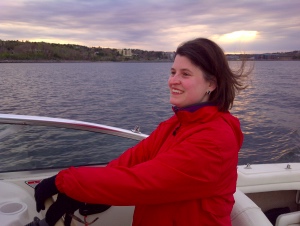 Living the Writer's Life:
Andrea MacDonald

Tell us how you finished the Dublin Marathon in 2004 and raised $7,000 for the renowned Joints in Motion program.
It was a charity initiative involving 5½ months of training, five days a week … not to mention raising about CDN$1,000 a month for arthritis while holding down a full-time job in the news business. It was the biggest goal I had ever set for myself, by far, and I wasn't sure I could pull it off. I practically crawled across the finish line but yes, I made it.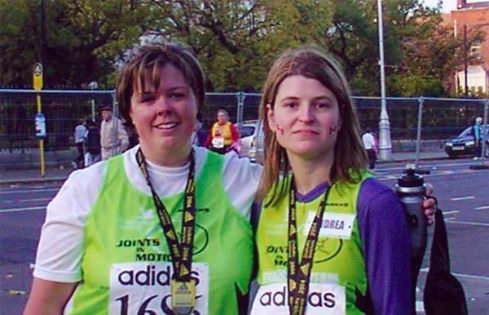 What an inspiring accomplishment!
My daughter is my biggest inspiration, of course. But I do keep my Finisher's Medal from the marathon nearby, and every time I look at it, I'm reminded of how important it is to aim high. I actually raised most of my funds through an email pledge campaign and by freelancing.
So you've been writing in various forms for a long time. Was it a big jump from government communications advisor to freelance writer?
That job helped me fine-tune my speech writing and script writing. Before that, I spent years working as a newspaper reporter and editor, covering everything from murders to elections. (I switched to PR after the paper shut down in 2008.) Journalism is a fantastic foundation for just about anything as it helps you see the big picture, ask the right questions, and put everything into context.
Why did you leave standard employment?
I wanted to control my own destiny, spend more time with my family, and work on a wide variety of projects. I've actually dabbled in freelance writing before, but this is the first time I've focused primarily on web copy. And I can honestly say I've never felt surer that I'm on the right path.
Has the "freedom" part of freelancing panned out?
We own a small piece of lakefront property that's only accessible by boat. I remember sitting there recently at our picnic table, drafting a series of story teasers. The sun was shining on the water, my husband and daughter were swimming off the dock, and I was thinking, "Wow, this is the life." That's the beauty of freelancing, of course, that you can do it from almost anywhere. In the summer, we like to take our RV on the road and the laptop isn't far behind. I've gone bunny-watching around the campground, made business calls from the car, and still made it back to the site in time to toast marshmallows!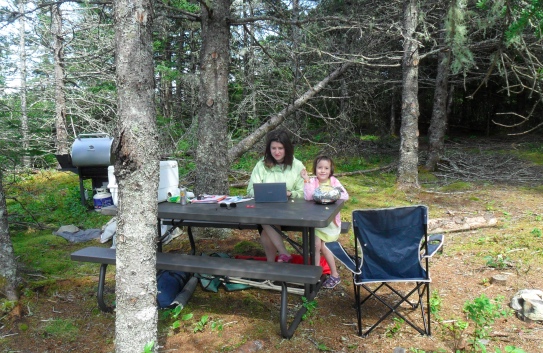 Besides B2B, what types of writing interest you?
Right now I'm drawn to educational and creative projects, so I find myself working with colleges and entrepreneurs. I also have a daughter with life-threatening food allergies, so I want to use my writing to raise awareness of severe allergies like hers. I'm a foodie at heart, so I tend to use food-related analogies. Although I enjoy every project that comes my way, you could say I'm aiming for a mix of 80% bread-and-butter and 20% gravy!
What's the best way to keep the bread-and-butter projects rolling in?
Commit yourself to it and keep on top of the latest trends. Although I had real-world experience, a journalism degree, and some social media savvy, I saw great value in taking courses like Social Media for Entrepreneurs as well as a number of AWAI courses. In the last year, I've logged more than 100 hours in entrepreneurial skills training. It's never too late to learn!
How do you plan to put those skills to use?
I think my proudest project is yet to come. In 2015, I hope to launch a blog featuring food and craft projects for allergy families. It's meant to be fun, supportive, and a bit different from the wonderful allergy blogs already out there.
Andrea's Living The Writer's Life story was originally published in Barefoot Writer. To learn more about how you can start living your dream writer's life too, click here.
What help do you need to move forward with your version of the writer's life? Let us know in the comments below so we can help guide you in the right direction.
Published: August 23, 2019