Living The Writer's Life: Julie Hassett

What did you do before freelancing?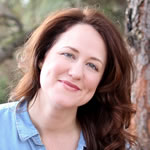 I worked at Wells Fargo in Institutional and Retail Investing. That was about seven years altogether. I also owned my own business in Tennessee. It was a restaurant, convenience store, and bait and tackle shop on Cherokee Lake. Before that, I was an actress during my early twenties.
How did you come into copywriting?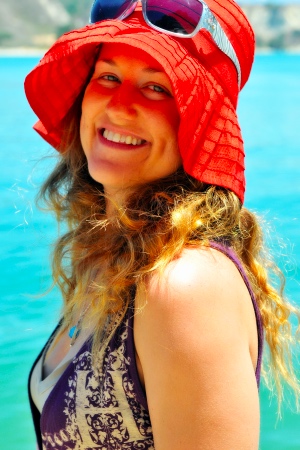 I was on my way up to the office one morning (at Wells Fargo). It was 5:30 a.m. I was exhausted, running late, not at all excited to be there. In the elevator was one of those little TV screens. All of a sudden, the TV said "Copywriters earn $100,000 a year working from home." It wasn't an ad for anything … just a little tidbit of information. At that moment, I couldn't have asked for a clearer sign from the universe, so I started researching copywriting careers that day and my research led me to AWAI.
I joined Circle of Success and began studying and writing during evenings and weekends. I made business cards for myself right away and started attending any event I could just to pass out cards to people who may need a copywriter. At that point, I was mainly offering my services as a web and content writer.
Gradually, I fell more in love with direct-response copy and now, that's the bulk of what I write.
Tell me about any big success stories you've had.
Well, I now work exclusively with one of the most successful financial publishers in the country, Money Morning (a division of Agora), so that is a huge accomplishment for me.
Also, 2014 is the first year of my life where I earned six-figures. And I've only been full-time freelancing since February 2014.
My success has all been gradual … one thing compounding on another. Every time something big happens, it comes from having planted a seed at some point in the past. Either from working hard and submitting a spec … or nurturing a relationship with someone I met at a conference … or getting my recently published work in the hands of the right people … or studying the craft of great copy so I'm ready to perform when called upon.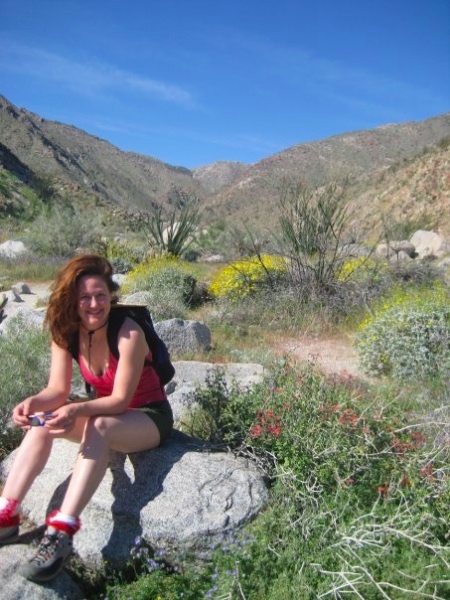 How has your life been different than what you'd imagined since you started freelancing?
I really have to work harder to stay focused and on task than I thought I would. Distractions are everywhere. When I'm working on a really difficult project, it's so easy to let distractions in and then justify why I have to do them now. It's much harder to stick to the task at hand when it's hard and things aren't going as smoothly as I'd like them to.
Also, I thought I would get dressed every day as if I were going into the office. Nope, I can't remember the last time I DIDN'T work in sweatpants!
On the flipside, I get to be so much more flexible with my schedule than ever! I can take an exercise class, do my errands, walk my dogs at any time of the day. And then, if I choose to, I can work until 1 a.m. It's all up to me.
Plus, I didn't realize how well-rounded I'd become. I do so much research, I always have interesting facts and weird bits of knowledge I can throw into any conversation. It's fun!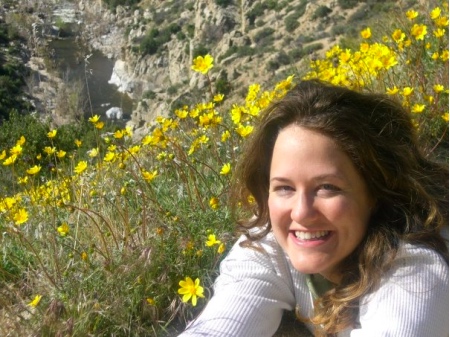 What have been the most important steps you've taken to become successful as a freelancer?
Learning — That's number one. Really digging in to AWAI programs and classic books on copywriting and marketing.
Networking — Making friends with people from all over the direct-response industry. Especially those who have been doing it longer than I have and are way smarter than I am.
Attending live events as often as possible — That's where you make those friends and meet new clients. It's hard to get your name circulating among people who can offer you work if you never show your face in public. Live events, like AWAI's annual Bootcamp, are the easiest, most effective paths to making sure that when marketers need a copywriter, your name is in the ring.
What's your favorite type of copy to write?
I love a good mix, so that I never get bored. I love writing financial copy because it's a huge challenge. I know I'm growing as a writer every time I struggle to find a Big Idea and figure out how best to pitch the investment thesis. I also love writing landing pages. They only take me a day to do and the feelings of satisfaction and completion are almost instantaneous. With both long-form financial promos and landing pages, results are easy to measure. I like knowing right away how my writing is performing.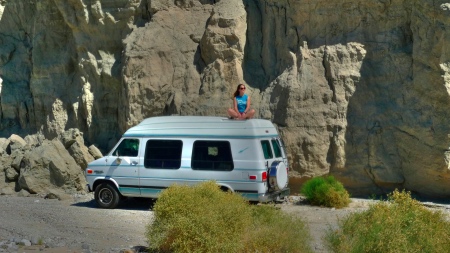 Are there any words of wisdom you'd like to pass along to other writers?
I'll pass along the words of David Ogilvy, "Raise your sights! Blaze new trails! Hit the ball out of the park!! Compete with the immortals!!!" And the words of Hugh MacLeod, "The market for something to believe in is infinite."
A career in freelance copywriting can provide whatever you want it to — a flexible schedule … a great income … an interesting line of work … But it's also a way for you to leave an indelible mark on the world. A way for you to make a contribution to people. Whether that's offering your reader a worry-free retirement, a healthier way to lose weight, or a smarter way to invest their hard-earned money … there's always an opportunity to add value to someone's life and fulfill their deepest desires. It's a high calling. But it's a very rewarding one. Never lose sight of that.
Julie's Living The Writer's Life story was originally published in Barefoot Writer. To learn more about how you can start living your dream writer's life too, click here.
What help do you need to move forward with your version of the writer's life? Let us know in the comments below so we can help guide you in the right direction.
Published: August 9, 2019