What "Shoulds" Shackle
Your Writing Progress?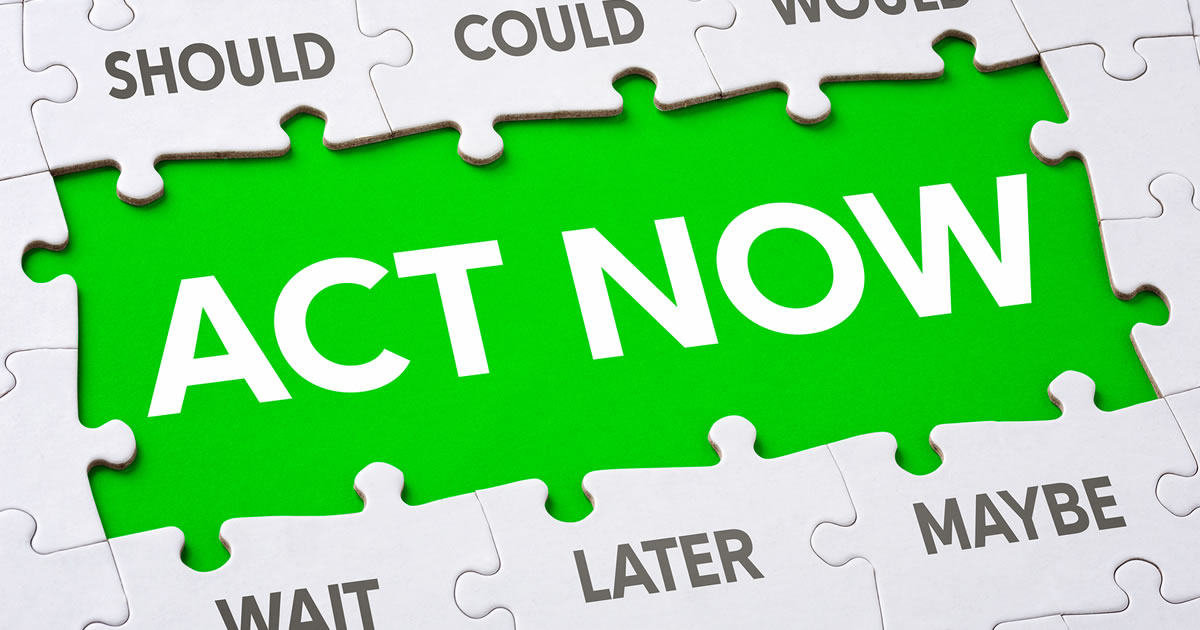 A favorite coffee mug of mine for years said 'What would you do if you weren't afraid?'
It's a great question. You're bound to benefit if you look past your fears.
But lately, I've been thinking about something more limiting than fears …
Something that needs its own spot on a coffee mug. Or a T-shirt.
Or in a frame on every writer's desk.
It's this:
What "shoulds" are shackling your progress?
I'm referring to all the things you think you should do as a writer. For example:
"I should earn at least $50K this year."

"I should be writing for that client."

"I should be working half as much and making twice as much."
Now, take a minute. Think about where you got the ideas behind those "shoulds" …
Is it what another writer did, and you want to follow their lead?
Is it something a mentor, or peer writer, or friend told you to go after?
If the answer is yes, it doesn't mean those "shoulds" are bad … But what's important and essential is that you make sure YOU are the one who really wants the end goal.
You see, we all have "shoulds" we've collected throughout life. They're ideas we absorb based on experiences since childhood.
But some move you forward, and some keep you stuck. The ones that keep you stuck become shackles, holding you back from what you might have done.
This doesn't just happen in writing. Consider the lifelong "shoulds" thrown at us through culture, media, and even family:
"I should be a certain weight."

"I should have kids by a certain age."

"I should be an engineer, because my dad did."

"I should learn to knit, because my mom did."

"I should have more friends … I should be smarter … I should dye my hair and hide my wrinkles and drive a certain make of car …"
You've probably gathered this list could go on forever …
Isn't it exhausting?
If you're drowning in shoulds, there's no energy left for coulds. Or wants. Or even needs.
Don't worry. There's an antidote.
It's a hard pill to swallow if you've ever felt the drive to be perfect, to fit in a certain box, to please people, to be accepted, and to be liked. (Which is all of us.)
But it's worth it.
Allow yourself to ask one simple question the next time you're drowning in shoulds. The word is … why?
I heard a story a while back about a woman who was hosting a dinner party. A friend arrived to help her prepare.
When the woman cut the top off the turkey and put it in the oven, the friend asked her why she'd done that.
"I guess I don't know," she replied. "It's what my mother always did." Curious, the woman called her mother, and asked her why she always cut the top off the turkey before putting it in the oven.
The mother replied, "I don't know … it's what your grandmother always did." She called up her own mother to ask why.
The grandmother laughed, and replied, "When your father and I got married, the oven in our first house was so small, no turkey would fit unless I cut off the top. I guess I've done it ever since."
Each of the three women had it in their heads they should cook a turkey a certain way, never stopping to ask why.
We all do that. Copycatting others is part of human nature. I see it every day when my two-year-old parrots something an older sibling said, though it has no meaning or relevance to her.
The challenge with writing for a living is that it's not the kind of thing you can copy from someone else. Sure, you can and should follow proven processes to minimize your learning curve … But when it comes to your end goals, it's about forging your own path in a meaningful way, without getting tripped up by shoulds or by others' expectations.
That might sound daunting, but it's really not if you just get in the habit of asking why at every turn.
Why are you pursuing that niche — because you want to, or you think you should?
Why are you focused on that client — because you want to work with them, or you think you should?
Why are you stressed about your website looking a certain way — because it's what you want, or because you think it should look like other writer websites?
The solution to getting past the shoulds that shackle you is to keep asking why, until at last, the answer is because it's what YOU want and need and were born to do.
Get yourself there, and you'll find that's what you should do.
Do you have any questions about getting started? Share with us in the comments.

The Professional Writers' Alliance
At last, a professional organization that caters to the needs of direct-response industry writers. Find out how membership can change the course of your career. Learn More »

Published: August 2, 2019