3 Reasons Why SEO Is a Challenge …
In a Good Way!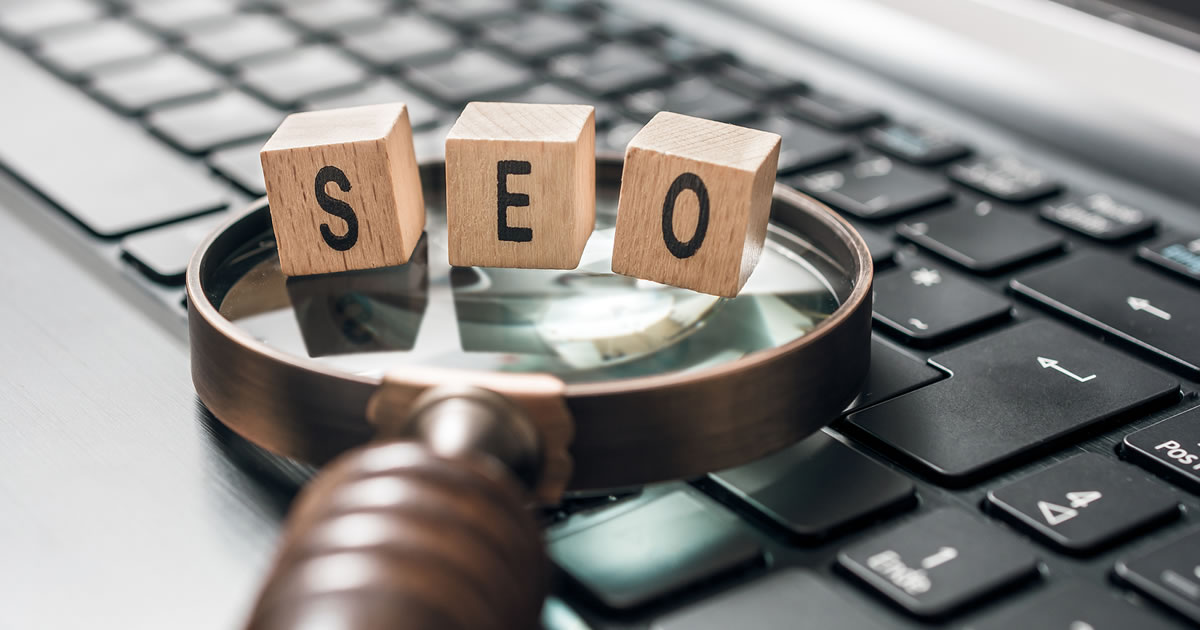 Search Engine Optimization (SEO) is both challenging and fun at the same time. Why?
Because you're solving a puzzle.
You know those puzzles where you're given just a few clues, then have to make sense of it all? The age-old game of Cluedo (also known as Clue in some countries) springs to mind here.
Well, SEO is the same!
You need to rub your chin thoughtfully, analyze the information in front of you, then fit the pieces together. And it's not hard once you get the hang of it.
So grab your detective note pad, and we'll unravel the secrets of SEO.
Some "Instructions" for Your SEO Challenge
If a client wants you to add SEO to their content say, "Yes"!
If you're not yet trained, learn as you go. Say yes, then take an AWAI program on SEO. They'll teach you all the skills you need to be an SEO expert.
And the best part of this approach is, you're learning an invaluable web-writing skill while you're being paid by a client.
To get started, you can also check out AWAI's free resource The Ultimate Guide to SEO Content Writing.
What's a typical SEO project look like? Well, your client might ask you to incorporate SEO into new content. Or they might want you to revisit existing content, adding keywords without disrupting the flow of the copy.
Just so we're clear. A "keyword" is a word or phrase people type into search engines.
A keyword can be a single word, or a phrase with many words. That's why you sometimes see "key phrase" used instead of keyword. For example, "dog", "dog kennels," and "timber dog kennels in Miami" are all called keywords.
The aim of the SEO game is to find the most popular keywords people use in the search engines, then add them into your client's content.
This way, your client's content is more likely to be offered up as a top option in the search engine results.
Right, on with the game …
Challenge #1 — Good Ol' Fashioned Research
You'll need to research the competition. Find out what keywords they use and which ones drive traffic to their pages.
Don't worry. There's plenty of excellent online tools available to help you, and plenty of simple tricks to discover what people are actually typing into their search engines.
And this is what you're searching for … the keywords users actually use.
At this point in the game, you'll understand why SEO skills are in such high demand. Why? Well, you'll quickly see that most websites aren't optimized for SEO at all.
This is why SEO is such a valuable skill for a copywriter to have. Set yourself up as an SEO expert. What an ideal way to get your first break in copywriting!
Still skeptical?
Well, the worst I ever saw was an entire industry where I couldn't find one single relevant keyword on any competitors' websites! Do you smell an opportunity for an SEO-trained copywriter here? Me too!
Keep adding keywords to your growing list, until you have a reasonable number of strong keywords. Then move onto the next challenge …
Challenge #2 — Making Sense of Your List
Once you have a list of competitor keywords, sit back and have a look. Do they make sense?
This is where you need to slip on your detective hat.
Start thinking about how you'd search for your client's products or services. What word or phrase would you type into your favorite search engine?
Put family members or friends to work. Ask them, "If you wanted to find [product or service] in [location], what would you type into Google?"
Some of their answers might surprise you. Regardless, add them to the list.
Once again, it's time to go online and use a few keyword research tools. You enter each of your newly-discovered keywords, and the tools spit out variations for you.
These variations are words or phrases actual, real, living humans have typed into their search engines. You'll start to see a pattern … similar words, phrases, and questions around the same topic. These all give you a clue about popular search terms.
Now you're starting to get inside the audience's head. You're getting a better idea of what problem they need solved.
Bit by bit, your list will make more sense. You'll discover most of the keywords are either not relevant, or only one or two people have used the term.
You'll be left with a list of maybe 10 or 20 really strong keywords. These are the ones to use in your client's copy.
Take a breather. Feel free to congratulate yourself on your amazing detective skills … then move onto the final challenge.
Challenge #3 — Weaving the Keywords Into the Copy
This part is fun. You need to figure out how to weave your keywords into the copy without sounding unnatural or spammy.
You'll want to use a light touch. By this I mean, for example, "Our range of rubber gloves will keep your fingers dry. No more wrinkly hands" rather than "Our rubber gloves are the best rubber gloves you can buy. Buy a pair of our rubber gloves by clicking on the Rubber Gloves link below."
The second example is awful … but all too common on many websites.
By instead placing the term "rubber gloves" discreetly in the right places, this page or post will slowly climb up the search engine rankings … assuming the post provides useful information to the reader.
And if it doesn't? Discuss it with your client. Tell them why the copy should be rewritten. If they agree, you'll be the one chosen to do the job.
Suddenly your SEO project has just grown … along with your income!
Now, imagine your first SEO project is complete. You've risen to the three challenges, solved your client's SEO puzzle, and moved on to the next project.
Not so fast. There's one major prize at the end, the icing on the cake if you like. And I'm not just talking about the fat paycheck.
Your Personal Reward
Even more rewarding than solving the three SEO challenges, is observing the results of your SEO efforts. Over time, you'll see your client's pages move up the search engine listings.
This is the best feeling … knowing those results were achieved by your efforts and your knowledge of SEO.
Not only will you be paid handsomely for your SEO skills, you'll also get the personal satisfaction of seeing your detective skills pay off.
SEO is rewarding, challenging, fun, and lucrative. It's also satisfying.
If you love a challenge, enjoy problem-solving, thrive on research, and have a nose for investigation, then SEO might just be the copywriting niche you've been searching for.
Give it a try! You'll enjoy the large fees and repeat business you'll "win."
Do you have any questions about getting started as an SEO copywriter? Share with us in the comments.

The Professional Writers' Alliance
At last, a professional organization that caters to the needs of direct-response industry writers. Find out how membership can change the course of your career. Learn More »

Published: September 27, 2019