6 Action Steps That Will Help You Get Paid Handsomely for Every Word You Write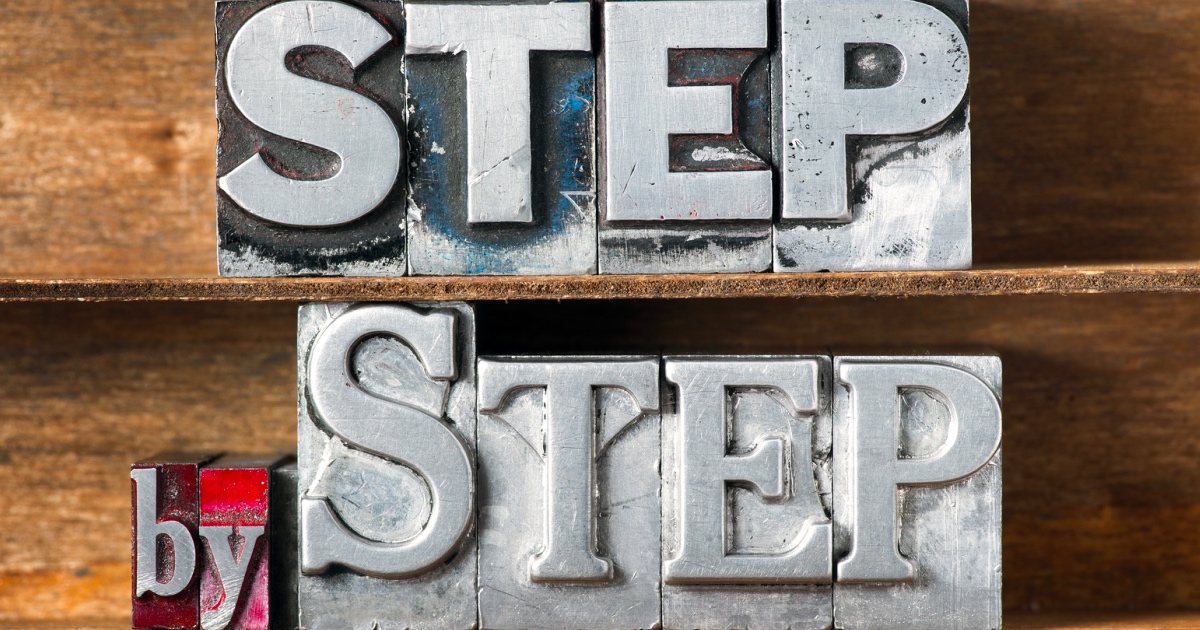 It was just four pages in length.
And it was printed on October 29, 1764.
Readers loved it so much, they wanted more.
So Thomas Green made a commitment to publish his "little newspaper" every Monday.
He named it The Connecticut Courant, and published the paper right out of the Heart and Crown Tavern, which just happened to be located in the middle of town.
However, the paper he printed it on every Monday was never the same size.
That's because Thomas used whatever supply of paper he could get his hands on.
You see, back then, paper shortages were a common occurrence. In fact, the supply of paper got so bad at times, Thomas asked readers to save their linen and cotton rags for him, which he then used for the process of making paper by hand.
It was tedious and time-consuming, but if he didn't do it, there was no way Thomas would be able to meet his "every Monday" commitment.
When he couldn't get enough donated materials, Thomas had to buy paper from local suppliers. But because paper was in such short supply, it was a costly endeavor. To raise money, Thomas sold advertising space in his little newspaper. Then he used that money to stock up on paper.
And when he wasn't able to generate a sufficient amount of money from his advertising efforts, he sold clothing, hardware, and spices in his front office. Thomas did whatever was necessary to keep his newspaper business running.
And he did much of this by himself until 1767. That's when he sold a large portion of the entire operation to his assistant Ebenezer Watson.
Ebenezer took over as editor for the newspaper. And while he agreed to continue to publish the same kind of quality content Thomas had done, the one thing he refused to do was make paper by hand or even deal with the hassles of a paper shortage.
Nope, he had bigger ideas for the business. To solve the paper shortage problem, he built his own paper mill nearby. Now they would never be short on paper.
It was a brilliant idea and with Ebenezer's help, The Connecticut Courant was published in all 13 colonies. It also had a readership of over 8,000 people … making it one of the most-read newspapers of the time.
Demand for new content soared and by 1837, The Connecticut Courant began offering Hartford's first-ever daily edition of the newspaper.
Over the years, the little newspaper once started by Thomas Green kept expanding. In 1913, the paper published its first-ever Sunday edition. And by 1979, the paper was so popular it caught the attention of the Times Mirror Company, which wound up purchasing the Courant.
The name changed to The Hartford Courant and the newspaper's staff grew multiple times over with a grand total of just under 400 employees.
The content was top-notch. So much so that in 1992, the paper won its first of two Pulitzer Prizes. The first was on a series of stories about the trouble the Hubble telescope was experiencing. The second Pulitzer Prize was awarded in 1999 for the newspaper's coverage of a shooting that happened at the state's lottery headquarters.
In 2000, The Tribune Company bought out The Hartford Courant from Times Mirror and began the transition to online content. But they also made one other digital transformation that helped The Hartford Courant maintain its circulation of over 200,000 readers.
I'll tell you what that was in just a minute, Dear Copywriter, and how you can take advantage of a similar thing. But for now, let's talk about your own copywriting transformation … and how to go from "wannabe-writer" to getting paid writing projects on a regular basis.
To do that, you can follow the same steps as Thomas did to make his little newspaper a reality. In fact, here are six steps you can implement right away.
Action Step #1: Make a commitment. It's not enough to want to be a copywriter; you have to commit to being one. It's no different from how Thomas made a commitment to publish his paper every Monday. You see, a commitment works similar to a promise or pledge … it's something you feel compelled to uphold.
So, the first thing you should do right now … before even reading another word of this article, is make the commitment to become a well-paid and sought-after copywriter.
Acton Step #2: Do whatever it takes. Now that you've committed to becoming a paid copywriter, now you have to do whatever it takes to get clients. That means putting up a freelance writer website. It also means having a reputable social media presence on sites such as LinkedIn. It also means doing outreach to potential clients regularly, from sending letters and emails to making a few phone calls.
All of this is worth it because once you land one client, it's much easier to land the second … the third … and so on. Each interaction with a client is a learning experience that helps you gets better at securing more paid projects.
Action Step #3: Find a partner. When Thomas grew tired of doing everything by himself, he found a partner. Now you don't have to sell a portion of your freelance business to a friend or colleague, but you can find a "writing partner," who helps you stay on track.
It also helps to have a partner who is willing to review your copy, giving you valuable input and feedback. This is how the copywriting pros at some of the largest publishing companies work together. For instance, many of the "A-level" copywriters at Money Map Press, a $200-million company, team up with another copywriter in order to get input on their sales letters.
They see this input from another writer as one more way to improve their own writing skills. They also know that the faster they improve their writing skills, the better results they'll achieve. And when that happens, the more paid projects they secure.
Action Step #4: Be on the cutting-edge of copywriting. The larger corporations that bought out The Hartford Courant immediately moved the content online. They recognized the value of being on the cutting-edge of the industry.
You have to do the same thing. You can't increase your earning potential unless you know the cutting-edge copywriting techniques that are working. This means staying up-to-date on what's working and what isn't working including sales letter formats like VSLs (Video Sales Letters) and webinars, and offers that increase response like money-back guarantees.
You can do this by keeping a running collection of working sales letters, i.e., your own Swipe File or you can tap into a continually updated resource of the latest and best of what's working in copywriting.
Action Step #5: Define your niche. Thomas Green made sure his paper covered the topics that readers wanted to know most about, including what was happening locally, nationally, and internationally. This means he knew his audience and how to supply content they would read.
You'll make huge strides in your copywriting career once you define your niche. If you like writing about health, then consider writing sales copy for health publishers and makers of supplements. If you prefer writing shorter pages of copy, you might consider becoming a B2B copywriter. Or if you enjoy writing about financial topics, you might want to concentrate on the financial industry. There are so many niches to choose from and you can change your niche at any time but the most important thing to do is PICK ONE.
Action Step #6: The ultimate prize is your freelance lifestyle. Whoever was the publisher of The Hartford Courant, they made sure the content was always top-notch. That's why the newspaper won two Pulitzer Prizes.
But your goal isn't about winning an industry prize, it's about building a freelance lifestyle where you get to pick and choose when you work, how you work, and who you work for, including the type of projects you work on.
And as a freelance copywriter, you also get to pick the amount of money you want to earn, whether that's earning a few thousand on the weekend or doing it full-time so you can make a six-figure income.
The freelance lifestyle is at your fingertips … it's just a matter of you getting started. If you follow these six action steps, you'll be that much closer to realizing your writing dream.
So don't delay a minute further, get started now.
The Hartford Courant maintains its 200,000 daily circulation by now offering readers access to its 250-year-old archives. When the Chicago-based Tribune Company bought the newspaper, one of the other important things they did was digitize the archives all the way back to the first edition printed by Thomas Green himself. Now readers can see the oldest editions of the newspaper, including how the content has evolved over the years.

The Professional Writers' Alliance
At last, a professional organization that caters to the needs of direct-response industry writers. Find out how membership can change the course of your career. Learn More »

Published: September 9, 2019