Build Your Confidence to Land Copywriting Clients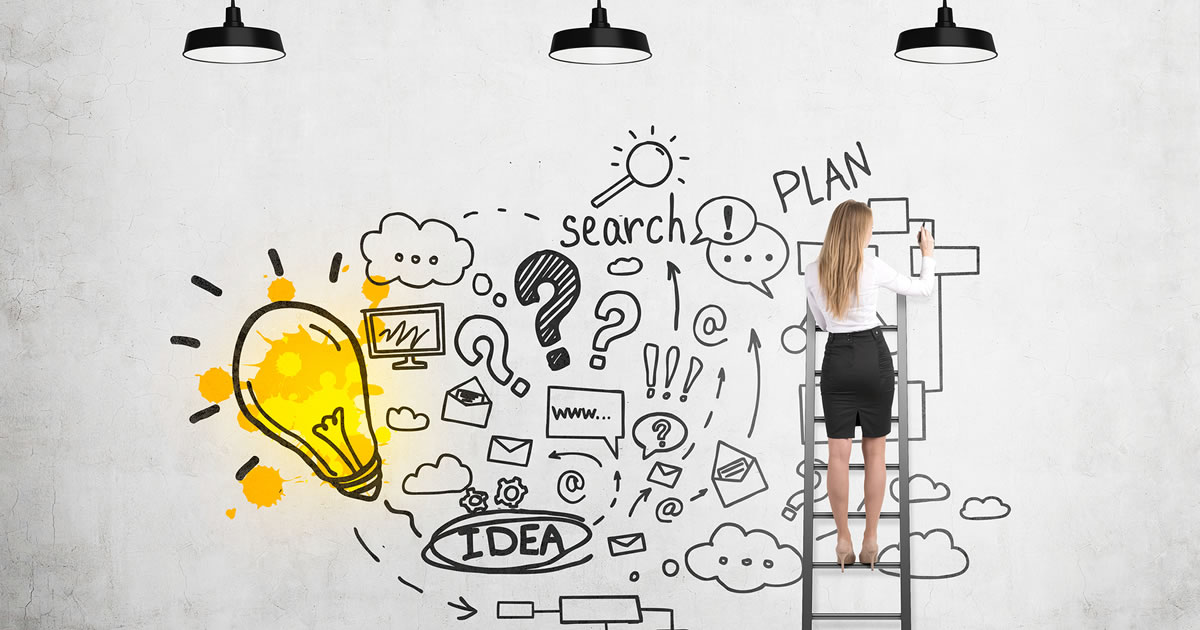 Are you thrilled by the idea of starting a freelance writing business, but also nervous about going after your first client?
What will you say? How do you go about it?
What if you don't feel ready?
Whew, take a deep breath and remind yourself that you're not the first person to feel this way.
I bet almost 100% of up-and-coming writers felt like this before they started …
I know I did.
I had no idea what to do.
I knew I needed to find clients, but I didn't know how to go about that. I didn't know what to say, how to establish a working agreement, invoicing, and all the rest.
Plus, it was winter in Pennsylvania.
Snow, grey skies. I'd lost my job at the tail end of the recession and spent that winter in my bedroom at a tiny desk trying to figure out how to make it all work.
My "lightbulb" moment came from a webinar between Rebecca Matter and Nick Usborne. They were talking about offering social media for local businesses and I realized that was right in my wheelhouse.
So, I printed up some business cards and attended local networking events. Talking with other business owners helped me discover what they needed and cared about, which helped me craft my introduction to other business owners and land my first clients.
It was real-time learning and great training.
These days, I make the bulk of my income through blogging for clients all over the world and I live in sunny Mexico, but it never would have happened if I hadn't "felt the fear and done it anyway" as the expression goes.
You can too.
Done is Better Than Perfect, as Sheryl Sandberg says.
This quote sums up so much when it comes to launching or growing your business. You're not going to feel like you have "all your ducks in a row." You're not going to feel ready.
And it's totally natural because you haven't done it before.
Like many of you, I'd harbored a "freelance writer" fantasy for years. It took a job loss to turn it into reality.
One of the ways I got out of my comfort zone was by latching onto something I felt comfortable with and that was how to use social media. I could see myself talking with business owners about how to use it which gave me the confidence to start a conversation with potential clients.
Here's an exercise you might find helpful.
Use Your Imagination
If you find client prospecting intimidating, it's only because it's new to you. You may have no idea what to say. That's okay. Fortunately, you can use your imagination to help you.
This is a simple, yet powerful exercise.
Close your eyes and imagine yourself working with your first client. Imagine you've just delivered your work and they tell you they love it. And they hand you a check for your professional fee.
How do you feel? Pretty good, right?
What did you deliver? A case study? A web page? What was it exactly?
What type of client is it? Is it a neighbor who runs a local law firm? Is it a marketing department for a manufacturing plant? A content manager at an ad agency?
Remember, this is your imagination at play. If you feel yourself getting anxious about any aspect of it, just breathe and remind yourself it's your fantasy and you're allowed to create your own scenarios.
As Henry David Thoreau says, "Go confidently in the direction of your dreams, and live the life you have imagined."
It's common for that little voice in your head to say unhelpful things like, "What if it goes wrong, what if she hates it, what if you don't know how to do it, what if …"
You get the picture. Each time one of these "what if's" raises its ugly head, you can say, "Thank you, I appreciate you trying to keep me safe but I'm exploring other possibilities."
Basically, with a little practice, you can learn to control the "what if" monster in your head.
In your imaginary scenario, be as detailed as you can be. That way, it will seem more "real." If you have a friend or spouse who's willing to role-play with you, that's a great opportunity.
Here's an example, you can pretend you're meeting this potential prospect at an event … maybe even pretend you were introduced by a mutual acquaintance who said you're a B2B copywriter.
You: "Hi Potential Prospect, it's so nice to meet you."
Potential Prospect: "Hi Jane, we're looking for another B2B writer at our agency. Do you have a card? What type of projects do you typically work on?"
This happens all the time. It doesn't always turn into work, but it does offer a great opportunity to rehearse your response. When you practice such scenarios, you can develop a script for yourself and practice it so you feel more confident and it becomes a little more real to you.
Do this enough in your head and practice in real-life situations and soon you'll be able to say with confidence, "I run a freelance writing business." And one day, you'll land a client who can't wait to work with you.
Why not try it this exercise this week? Share in the comments if you're excited to try this visualization technique.

The Professional Writers' Alliance
At last, a professional organization that caters to the needs of direct-response industry writers. Find out how membership can change the course of your career. Learn More »

Published: September 17, 2019