How You Can Make Bank Partying!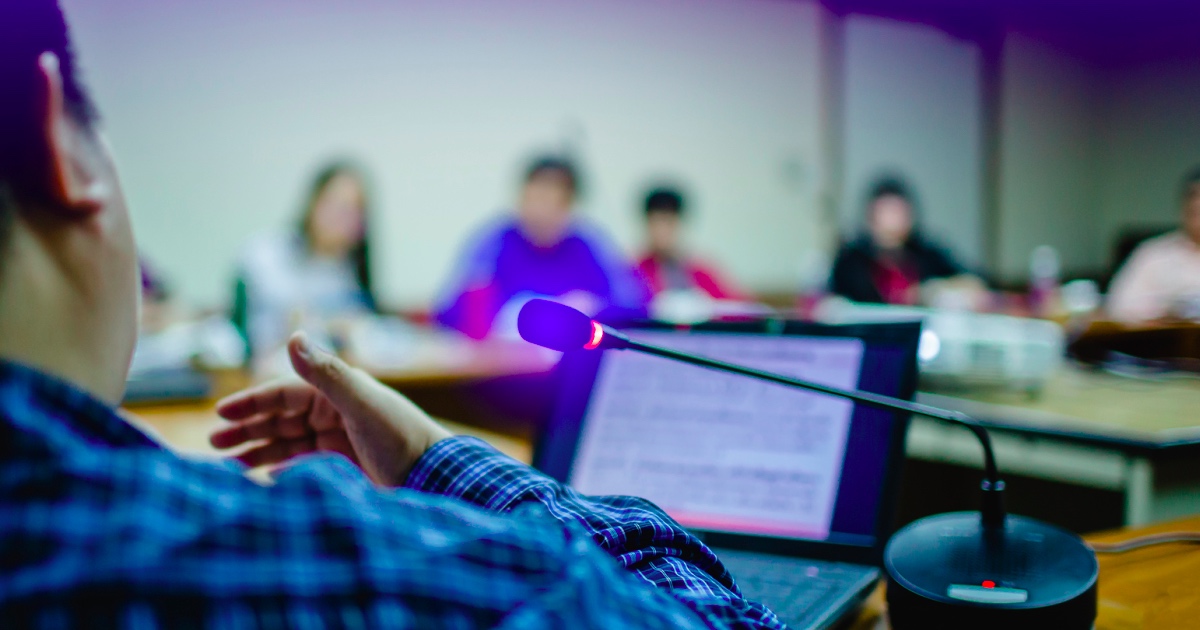 More than ever, businesses crave connections with their prospects and customers. After all … people, not machines, make buying decisions. But, in today's internet, social media and online shopping world, businesses have lost their ability to build these direct, personal relationships that are necessary for success.
The secret I discovered to solving this problem is planning and hosting small-group events –mini-seminars, networking meetings, and workshops – that bring prospects and customers and new revenue in the door for your clients. And, pour generous copywriting fees and juicy commissions into your pockets every step of the way.
I'm going to show you exactly how to use this strategy to help your clients succeed … and how to use it to grow your own web-writing business.
But, let's start at the beginning …
The Genesis
In the mid-1990s, I self-published my first book: The Personal Budget Planner. I held approximately 25 small-group events – mini-seminars – at Barnes & Noble and Borders bookshops to promote the book.
The store printed flyers to promote each event and attract people interested in saving money and learning how to make a personal budget. At most events, I sold 10 to 20 books.
This was the seed that would ultimately grow into a new business generation machine and copywriting bonanza.
Another important element — in the early 1980s, I had worked a few summers in a country club as a waiter and bartender, where I learned about catering and hospitality.
Between those book events and my hospitality experience, I had everything I needed … but, at the time I had no idea how big and successful my idea would become.
Today, I'm a Director of Business Development in a midsize accounting firm. My focus is on B2B – family-owned businesses and investment firms. Five years ago, my colleagues and I were looking for a new way to grow our business, build stronger relationships with our clients, attract new prospects, and stand out in the marketplace – which, by the way, is New York City. Our competitors were hosting events that were typically attended by 100 or so people. We wanted to buck that trend and create "intimate" events … something smaller, where we could really connect with the people attending.
Given our shoestring budget – $500 per event – coupled with my event planning and hospitality experience, we decided to launch a roundtable seminar series. Our funds cover snacks and beverages and the handouts, which we print in house. We hold the events in our large conference room, so there's no room rental cost. The room holds 25, so it keeps the events small, as desired.
Most of the attendees sit around the conference table, so they feel part of the event. We foster an open dialogue with the presenters, the attendees, and each other.
So far, these events have brought in $792,000 in revenue for my company and earned me $36,000 in commissions.
For you, as a web writer, events like these can help you attract new clients … or, you can offer them as a service to local, professional businesses to help them build up their customer base.
Select Magnetic Topics That Draw People
Like any sales effort, the key to success is attracting the right audience – people who are likely to want to buy your products and services.
At my firm, we organize events around subjects that are timely and focus on must-know information. This is the key – providing useful, actionable information that helps clients and prospective clients make more money or solve an important problem.
We've held events about investment due diligence … about new tax laws … topics that our ideal customers want to know more about.
When planning an event for a client, you'll need to help them figure out the topics that will excite their target audience.
And, when planning these for your own business, think carefully about what your potential clients want to know or what problems they need to solve that you can help them with.
The Set Up
Our events run two hours total. During the first half hour, people arrive and mingle. Then we spend an hour talking about the topic and about our firm and the services we offer. The final half hour is dedicated to Q&A and networking.
We showcase our expertise and introduce our firm's services, but we never hard sell during these events. The secret to success is in the soft-sell.
During each event, we strive to showcase our expertise. We make a point to deliver information and insights that are useful to our target clients.
The content MUST be of high quality. It's important to strike a balance between sharing information and not revealing so much that the participants don't need your services. The reality is that most people will need assistance implementing the concept anyway – even if you explain all the ins and outs. And, even if they don't, you've created a relationship and built goodwill, which will hopefully lead to a future project or referral.
Connecting with Your Target Audience
We had built a solid email list of 2,000 subscribers, so we had a bit of a head start. I also created a "House List" of key prospects and clients, who I invite to events directly.
We publish articles on our website every two or three months on topics that are relevant to our target audience. We use the popularity of the articles and the feedback we receive on them, as well as current events and emerging issues (hot topics), to guide us in selecting the focus of each seminar.
You can help your clients do the same. You can even offer to write the articles, for a fee, of course.
We post the articles on our company website and publicize them on social media. Offline, you can promote the event using flyers and postcards.
Test, Test, Test!
Testing and tinkering drive results.
When I'm putting together an event package, I use the event title as the subject line for the email invitations I send out.
Since the subject line drives open rates and, in turn, attendance, I can tell right away if the event title I've come up with is a winner.
The late Herschell Gordon Lewis presented at AWAI's 2015 Bootcamp and said, "We test. If something is working, we run with it until it stops working. If not, we fix it!"
In October 2015, the Russian crisis was raging strong. We had organized an event featuring an expert on Russian Economics and Politics. My initial event title was Russia – Investment Opportunities Amidst a Crisis. We tested this title, and a paltry four people signed up. My boss's spouse even called to tell me what a knucklehead I was. Ouch!
But, I didn't panic. I tried a different title, switching it to Russia – Geopolitics and the New Global Investment Landscape. Within a few hours, 80 people signed up. I'd hit on a winner!
Test your event titles. Test your event format. Test your sales pitch. Test everything you can think of. That's the path to success.
Prime Target Copywriting Clients
While I can't imagine any business that wouldn't want to bring customers and prospects in the shop, office, etc., I have found that these types of organizations are most likely to welcome you with open arms:
Professional Services Companies – accounting, law, consulting, engineering, architecture firms
Health & Wellness and Beauty – medical practices, hair salons, clothing stores (fashion show)
Brick & Mortar Retailers – these folks need to re/establish ties with their customers and attract new customers
Banks – whose foot traffic has trickled because of online and mobile banking and the decline in the use of cash
Not-for-Profit Organizations – who are looking to cultivate new donors
Online Businesses – they want to connect with their prospects and customers directly (live)
Other Businesses – who are also looking to grow and connect with prospects, clients, and customers (live)
While you're at it, why not use this engine to grow your copywriting business!
Copywriting Projects That Ring Your Cash Register
When you put together an event like this for your clients, there's a lot of writing involved. You'll need to create:
Evite
PowerPoint decks and handouts
Articles and white papers about the main topic and related topics – content marketing
Email marketing – to attract interest and leading up to the event
Confirmation and reminder emails
Presenter bios
One-Sheet about the company
Script – to introduce/present the seminar and the client's business (I explain our company's history and what we do … and, I list the key services we provide, especially the services surrounding the event topic and the practice leaders.)
Thank-you email for attending – that also includes next steps and a call to action
A follow-up email series to continue the relationships that were begun at the event
In addition, you can propose to conduct research on your client's target market and high-interest topics and develop events (topics) accordingly. If you work with local clients, you could offer to organize and run the event on site.
All of these become your event-marketing package. Depending on the number of emails, articles, bios, and white papers you create, a package like this could run in the $3,500 to $7,000 range … or more.
You can increase your earnings even further by helping your clients close sales. Arrange a commission deal up-front for each sale you close. This has been particularly lucrative for me. But heck, I'm a sales guy in an accountant's body … HA!
Once your client sees the results these events can bring in, chances are they'll want you to run multiple events each year. If they have multiple locations, you can repeat this system at each one.
You'll be writing copy and helping your clients to meet people and create fruitful relationships through these small event parties … and, that means you really can party all the way to the bank.
Eric Gelb is a Director of Business Development in a midsize CPA firm. He uses AWAI copywriting techniques to generate leads, lock in prospects and close sales. In the past three years, he has generated over $6 million in sales. He self-published his first book, The Personal Budget Planner, in 1992 and sold over 7,000 copies. In the mid-1990s, Eric presented his budgeting model at The Boston Globe Personal Finance Conference, where he presented to 400 people. He has appeared on Bloomberg Radio & TV, On the House with the Carey Brothers, MPR's Sound Money, WPLJ, and more. His articles have appeared in Bottom Line Personal, The Boston Globe, IBPA newsletter, Writer's Digest, and more.

The Professional Writers' Alliance
At last, a professional organization that caters to the needs of direct-response industry writers. Find out how membership can change the course of your career. Learn More »

Published: September 11, 2019