How to Write an Email Newsletter to Support Your Writing Business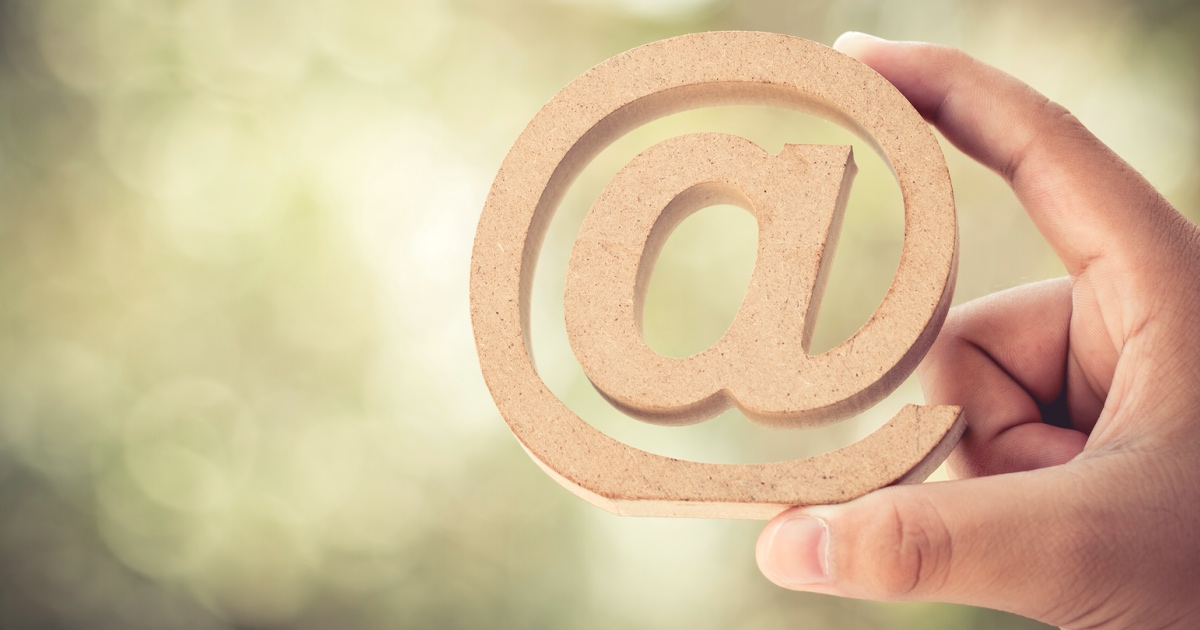 When you have a great email newsletter for your writing business, you can make a lot of good things happen … but first you have to know how to write an email newsletter in a way that delivers consistent results for your reader.
Do that and …
You can give away value …
You can give your readers a reason to hire you …
You can demonstrate your authority …
You can be yourself and help your readers come to like you …
You can share success stories from your other clients …
You can underscore how busy you are and invite readers to join your waiting list …
You can stay top of mind with your readers, so they reach out to you first, when they have a need.
When done well, an email newsletter is a powerful way to grow your writing business.
But, the key is to make sure your email newsletter is great … one your subscribers will actually read.
Keep reading and I'll guide you through the steps of creating and maintaining an email newsletter you can be proud of.
Choose a Template As a Starting Point
First things first. You need to pick a format … a basic template you can follow, so you're not reinventing the wheel every week.
Don't worry … this isn't a "till death do you part" kind of thing. You can change your format any time you want to — although I would advise against changing it too often.
The reason you want to choose a format is that it: a) gives you a structure to work within, which makes planning easier; and b) gives your readers a clear set of expectations, which most readers appreciate.
You have a number of different formats to choose from. Let's look at a few of the most common …
The Single Article: This is one of the most straightforward formats. You simply send your readers an article — something you've written that is relevant and useful. You do this on a regular schedule. This format is excellent for building up your credibility and helping your readers to get to know and like you.
Links to What's New: If you write and publish regularly to your website (or LinkedIn or Medium), you might consider using that content for your email newsletter. You would write an enticing blurb for each and include that along with the headline, an image, and a link to the full post. This format is excellent if you want to get your readers in the habit of regularly visiting your site or connecting with you on social media.
A Multi-Part Newsletter: With this format, you can be as creative as you want. You might have a brief introduction, where you talk a bit about something interesting that happened to you during the week. You might follow that with a quick tip that's relevant to your audience. After that, you might link to your latest content. And then, you might have a special offer. Finally, you might wrap it all up with an inspirational quote. And that's just one example off the top of my head. There are many possibilities.
The Curated Newsletter: If you're too busy to create content of your own, you can still have a great email newsletter. The focus simply becomes sharing great stuff you've found online. In this case, it would be very much like the "Links to What's New" version, but instead of blurbs, you'd share a brief comment on why you liked the article … and then the headline and the link. This format is great for keeping in touch and providing value, even when you're really busy.
These are just four formats to consider. Study what's coming into your own inbox that you like and come up with an approach that fits you — and what you have to say — best. It might be one of these formats. Or, it might be something completely different.
Either way, you've got your format. Congratulations! Let's move on to the next step.
Get a Handle on Your Ideas
One of the things writers worry about is starting an email newsletter, doing a great job with it for three months or so, and then running out of things to say.
The answer to this concern is a system for capturing your ideas, so whenever you aren't sure what to write, you have a ready-to-go repository you can turn to.
You can go about the process of capturing ideas in a number of ways, but here are three I've used that have worked for me.
3 From 1: This is my standby. I use this system — and recommend it — more than any other. First, you have to make a point to read regularly the latest news related to your industry. Every time you read a blog post, listen to a podcast, watch a video, or sift through a trade publication … when you're done, think of three article ideas that are different from what you just read/listened to/watched, but are inspired by it.
If you had a question that went unanswered, that could be your inspiration.
If you've had a related experience, that works.
If you disagree, that's an idea right there.
Write your three ideas down in a journal, spreadsheet, or Word document.
Do this once a day, and you will never be out of ideas.
Using Evernote: If you prefer to get your inspiration from clippings along with a few notes, then Evernote is a tool that might work well for you. With Evernote, you can save your ideas without ever leaving the page you're reading.
You can pick an Evernote folder, add tags, make remarks and then carry on. It also can sync with your phone and send you reminders. So, it's pretty handy for capturing and organizing ideas.
The Regular Brainstorm: Another way to make sure you have a steady stream of ideas is to set aside 30 minutes to an hour each week and brainstorm. Just pull out a pen and paper and start jotting down everything you think you might like to write about that would be related to your topic and of interest to your audience.
The key to a successful brainstorming session is not to censor yourself as you go. Just let the ideas flow freely — it doesn't matter how silly they are.
Then at the end of the session, consider each of the ideas and pick the strongest to go onto your editorial calendar. Review the rest and think about which ones are useful but need some more thought.
Put those into a document you review once a month or so.
The Actual Writing
Once you have a steady stream of ideas, the next step to having a great newsletter is actually writing the newsletter.
You want to do this in a regular, consistent way that allows you to deliver your content to your readers when they expect and that gives time to make sure your work is solid and polished.
How much time it takes to do that is something you have to figure out for yourself. Depending on your format and your approach to writing, this can vary a lot from person to person.
Whatever amount of time you need, give yourself that about of time. The simplest way I've found to do this is to schedule blocks onto the calendar and then treat them like they're a really important client meeting — one you wouldn't miss for anything.
After that, it's a matter of showing up and doing the work.
The mindset here is the important part. You have to give your email newsletter the priority it deserves. It can't be something you're constantly shifting down your to-do list.
So, schedule it in, and hold that time as sacred.
Be 100% Yourself
The final step to creating a stand-out email newsletter is to make it truly your own.
In addition to what you do professionally, you also want to let your audience get to know you as a person.
Think about your three favorite things to do, and think about ways you can work those things into your email newsletter.
For me … I love to read, I love to play indoor soccer, and I love to hike.
Now, it's unlikely I'm going to work all three of those into a single message. After all, I rarely dribble a soccer ball down a hiking trail while engrossed in a good book.
But, there are plenty of things soccer has taught me about business, writing, and being creative. And, those lessons will all fit nicely into the writing I do for my newsletter.
Loving to read … that one is so easy, it's almost cheating. I can just make it a point to talk about whatever lessons I'm learning from whatever book I happen to be reading at any given time.
And hiking … whether or not I come up with business and writing lessons from hiking, I can certainly add a little section where I share an image or two from my latest adventure.
What happens over time is my audience gets to think about me as more than a writer. I'm that writer who enjoys soccer and went on a really cool backpacking trip to the Sawtooth mountains last week.
I'm the writer who shares a slightly humorous and irreverent take on the marketing and writing books I read.
That's way more interesting, relatable, and memorable than being a writer whose newsletter they read sometimes, but who they don't know anything else about.
In addition to giving your audience a look at who you are when you're not hard at work on projects for people just like them, you can add some other touches that will keep them looking forward to your messages, week after week.
Here are a few ideas …
You could invite people to ask questions about a specific topic each week. And then, answer them directly. (When it comes to building relationships … and the market research you'd be getting for free … this idea is pure gold!)
You could hold a monthly contest for your readers with a giveaway you know they'll love.
You could share the funniest or most inspirational or weirdest thing you've read all week.
These kinds of things add extra personality to your email messages. This is how readers get to know, like, and trust you … and that's when they'll reach out to hire you.
Your email newsletter gives you a chance to connect with people who are interested in what you do on a regular basis. Over time, they'll come to think of you as part of their community, and it will be natural for them to consider you whenever they're in need of a writer.
So, take the time to do it well. It could become the only marketing tool you need.

The Professional Writers' Alliance
At last, a professional organization that caters to the needs of direct-response industry writers. Find out how membership can change the course of your career. Learn More »

Published: September 18, 2019