Living The Writer's Life: Casey Sollock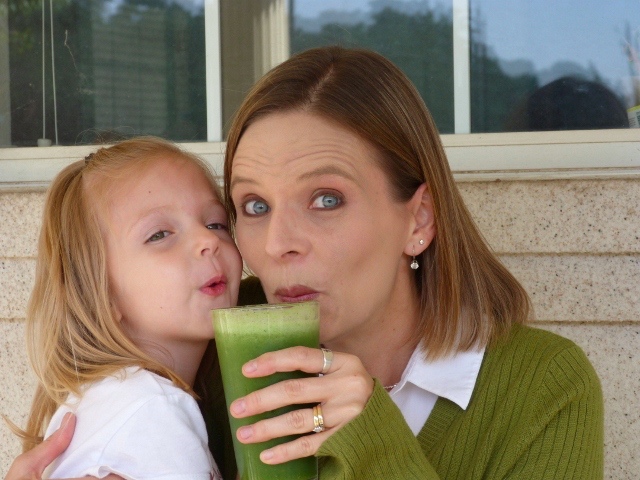 You quit law school and got your certification in Life-Purpose Coaching instead. Why the big leap?
I always knew that when I had children, I wanted to stay home with my kids. I wanted to make my own schedule and be available for them when I needed to be. Along with life-purpose coaching, I am a holistic health coach. I am blessed to be able to combine two of my passions. When I speak and write about health, it's about health for life purpose. I empower women to focus on their health so they can fulfill their God-given purpose with passion and energy. My business would not grow without writing. I constantly write articles, blog posts, e-books, programs, teleclasses, and more! I am so blessed to be able to live the writer's life as I share about health and wellness. I get to build my business on my own terms and on my own schedule. There's nothing better!
Shortly after leaving law school, you published two children's books. What was your secret to jumping in to the writing world so quickly?
I had messages to share, so I put them on paper! Should, Could, & Would was a collaboration with two family members. It was a powerful message we wanted to share with our own children first, and then children (and adults) everywhere. It's about taking action and working together to create a life you love (instead of just wishing and hoping). The Potty Party Method was born out of my desire to support parents during a very stressful time in life … potty training! I had so many people asking me how I potty trained my two girls at such a young age, and so quickly, I finally decided to put it in a book. Really, there was not much thought about whether or not to write either of those books. I just did it! I didn't worry about how they would get published, or how they would be marketed. I just took one step after another, trusting that it would all get done exactly as it should.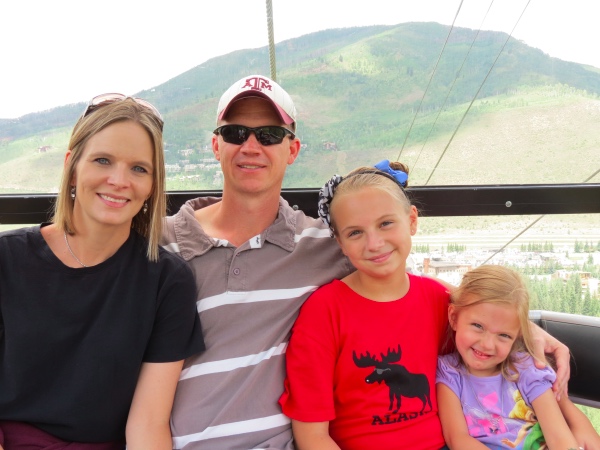 You use a lot of additional media to promote your books and coaching services. How do you keep it all organized?
Behind the scenes, it doesn't feel so organized! Juggling family with business can get a little crazy. Sometimes I am just one step ahead of my readers. But, really, that's all it takes. And, technology is awesome. We live in an age where everything is at our fingertips, which makes living the writer's life even more possible than ever before. I have a very loose schedule as far as posting on social media, doing videos, writing blog posts, and submitting articles. I try to be consistent on a weekly basis. But, my day-to-day activity varies. I think it's important to use as many different media outlets as you can in order to reach as many people as you can.
You've been quoted saying "there's power in quitting" — especially for folks who really want to be successful in life. Can you explain?
Quitting is powerful! We always hear, "Winners never quit and quitters never win!" That is pounded into our brains from Day 1. And, it's just not true. I believe there is always a time and place for quitting. My life is better because I quit law school. If I hadn't, I would be spending my every waking hour with my nose in law books, instead of getting to watch my kids grow up and sharing my holistic health message with the world. I am so grateful that I had enough courage to quit law school. Intuitively, you know when it's time to quit something and move on to better things. Intuitively, you know when something isn't working in your life. The question I like to ask people is, "What do you need to quit to lead your richest life?" Are you happy and fulfilled with what you're currently doing? Or, do you need to find the courage to make some changes?
What's your number one tip for someone getting ready to follow their bliss as a writer?
Jump in with both feet. Don't worry about what you don't know. As you take one step, the next step will be revealed. Action is key. This is the only life you have to live. If you are intuitively feeling that writing is what you need to be doing, have the courage to follow your bliss. Find a way to make it happen. The road might not be easy at times, but if you surround yourself with other successful writers who share your passion, it is easier to persevere through the difficult times.
Casey's Living The Writer's Life story was originally published in Barefoot Writer. To learn more about how you can start living your dream writer's life too, click here.
What help do you need to move forward with your version of the writer's life? Let us know in the comments below so we can help guide you in the right direction.
Published: September 20, 2019