This Email Has Landed Me a Ton of Writing Work (Steal It!)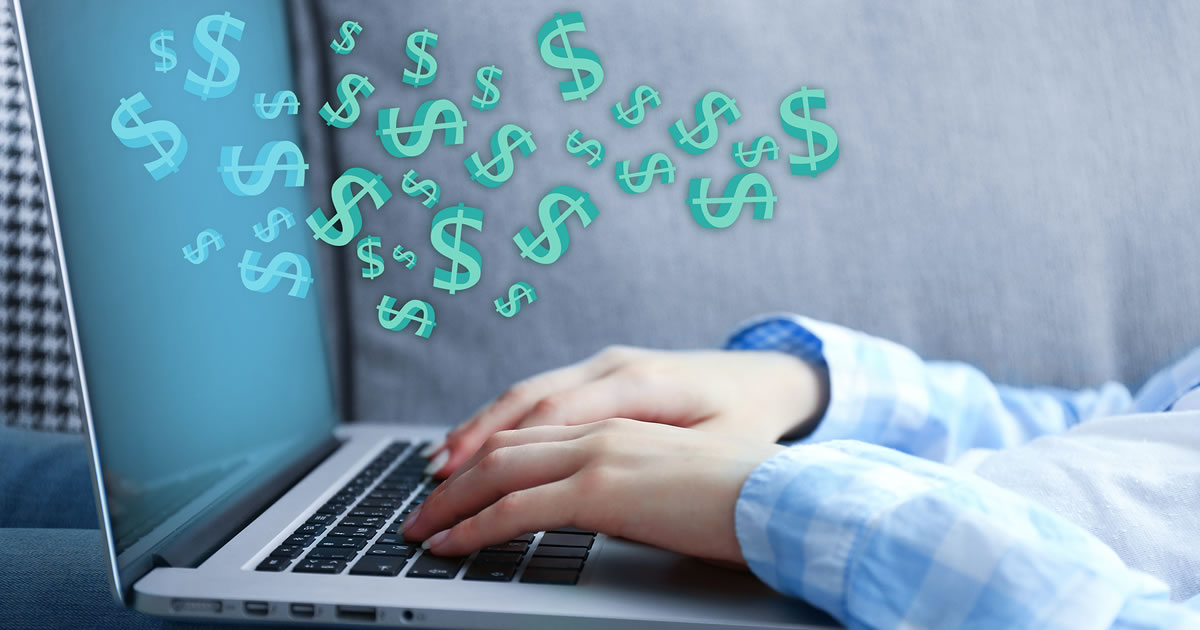 I'm starting to plan a December holiday trip for my family. And as I started looking for possible dates, I was reminded of one of my favorite techniques for generating client work fast.
I call it the "Lake Tahoe email."
If you're taking some time off this upcoming holiday season, this email is extremely effective. It will often help you generate enough work to pay for your entire trip. And it can help you ease into your work at a more gradual pace when you return.
Double win!
I'll give you the exact email to use in a minute. But first, here's the backstory …
A few years ago, I decided to take two weeks off in July. Rather than wait to notify my clients, I contacted them in May. I gave them plenty of notice and encouraged them to look at their project queues to see if I could get started on something.
To be honest, I wasn't expecting much out of this effort. My motivation was purely to avoid the stress of coming home to a long list of emails and urgent requests.
But something interesting happened. Two of my clients emailed me back and asked if I could start on some work immediately.
Turns out they had a few things they'd been putting off. And rather than wait until the last minute, they figured this would be a good opportunity to get the projects started while I was still available.
The net result was booking $5,000 worth of projects in a matter of days. This filled a gap in my schedule and helped me avoid the stress of dealing with new project requests right before leaving town (ever been in that situation?).
Plus, the extra cash came in very handy while enjoying our time off in Lake Tahoe, where my wife and I spent the second week of our vacation!
And of course, my clients benefited by getting the work done on time. So it was a win-win all around.
It goes without saying, you must use this email ethically. Don't make up a story if you're not really leaving town. Use it only when you're really scheduled to be away on vacation.
Also, you must plan ahead. Sending this email 10 days before you leave town is too short notice. Try to contact your clients 30 to 60 days before your trip. Or even earlier if your typical projects take a long time to complete.
Here are two variations of the email. Go ahead and steal them … and make them your own.
SUBJECT LINE: Upcoming vacation
Hi Don,
Just a heads-up that I'm going to be out of town on vacation from July 1 through July 16.
I know you had mentioned that you had a few projects you were planning on starting soon. If you're ready to jump on those before I leave, I'd be happy to put them in the schedule. If not, that's fine, too. Just thought I'd let you know that I'll be away at that time.
Thanks!
Ed
The script is simple, to the point, and only 77 words total.
Here's a variation:
SUBJECT LINE: I'll be unavailable soon
Hi Don,
A quick note to let you know that I'm going on vacation from 7/19-7/29. I'll be out of pocket during that time and then catching up for a few days after I return.
However, I have some availability between now and then. Do you have anything in the queue I can help you with?
Thanks!
Ed
Why does this approach work so well? Among other things, it:
Forces clients to think ahead
Gets projects off the back burner
Generates work that would never have happened otherwise
Puts your name in front of them
Creates goodwill
Positions you as a true professional who plans ahead
Three final tips …
First, reach out to clients individually. Resist the temptation to do an email blast. This works much better when it's a one-to-one communication.
It's okay to include this message as part of your newsletter. But don't rely on that as your main way of announcing your upcoming travel plans.
Second, send a follow-up email a week or two later to every client who didn't respond to your first email. You'll be surprised how many clients respond the second time.
Finally, consider adding a message like this to your email signature:
"I'll be away and out of pocket between [date] and [date]. Need something before then? Let's talk!"
Just one more way for prospects and clients to get the message.
Give it a try. And let me know how it works for you. :)
Do you have any questions about Ed's email tactic? Share in the comments so we can help.

The Professional Writers' Alliance
At last, a professional organization that caters to the needs of direct-response industry writers. Find out how membership can change the course of your career. Learn More »

Published: September 18, 2019