You Should Use a Free Giveaway in Your Sales Letter (Just Never Do This)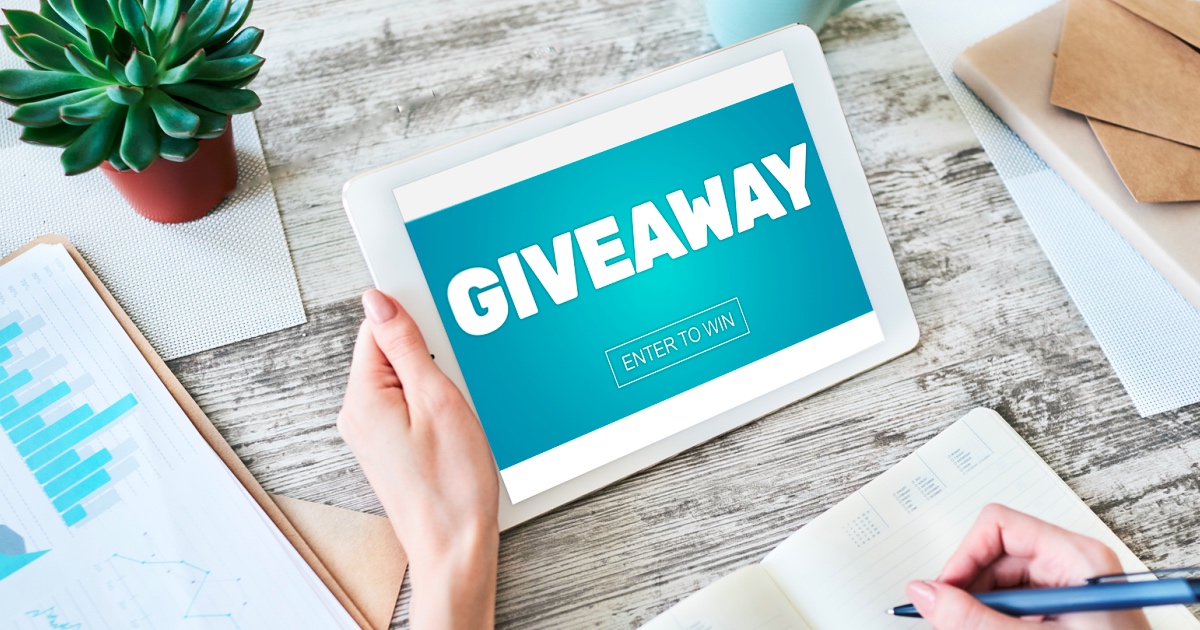 If you want to know or ever wondered how much money your client should spend on an advertising campaign, look no further than David Ogilvy's famous print ad, "How much you should spend on advertising," which was created in 1960.
Ogilvy wrote the ad as a way to lure new clients to his advertising firm. The reason it worked so well was because it answered for free a basic question that many firms were trying to solve … just how much money should be spent on getting new customers?
Too bad the marketers at The Hoover Company didn't pay much attention to Ogilvy's ad, because the amount of money they spent in 1992 on one campaign is what eventually doomed them to the halls of business failure.
And if you pay close attention to this story, Dear Copywriter, you'll know how to steer your client in the right direction when it comes to offering free giveaways in sales letters.
What do I mean by free giveaway? Basically, it's any type of gift the customer gets in exchange for buying the client's product or service. It could be a special report, e-book, checklist, or calculator, and in some cases … even a free vacation.
But the secret is making sure what the customer receives free increases sales without increasing costs.
And that is exactly what Hoover failed to do. I'll tell you more about that in just a minute, but first let's take a look at what led them to make the worst promotional sales decision in history.
The Hoover vacuum was actually the brainchild of James Murray Spangler, a part-time inventor who had a problem that he desperately needed to solve.
At the time, James was a janitor working at a large department store. And he suffered with asthma. And every day that he showed up for work, his problem worsened from the dust he stirred up while cleaning the carpets.
Looking for a solution, one day he strapped the motor from a fan that he had taken apart, to a carpet sweeper. He also attached a long piece of cloth like a pillowcase that would collect the dirt, debris, and dust.
As a result, instead of the dust spreading out in different directions as he swept an area, the motor would suck it up inside the cloth bag. James called his device a "suction sweeper."
His invention worked so well, he decided to file for a patent and start the Electric Suction Sweeper Company. His cousin's husband, William Hoover, was so impressed with James's invention that he bought both the company and the patent.
William began selling the motorized dust-sucking device to consumers all over Europe and the U.S. under the company name of The Hoover Company.
Now, William was a pretty clever guy … constantly thinking of ways to attract the attention of new customers. In fact, he developed two innovative marketing techniques that turned Hoover Company into a household name.
The first technique was allowing stores that sold the vacuum to be known as "authorized dealers." Each dealership received a healthy commission for each vacuum they sold. That almost instantly doubled sales.
His other creative marketing technique was offering customers a 10-day free trial period, in which they were encouraged to test the vacuum in their own homes. Shortly after launching the campaign, the company was inundated with requests.
For almost 62 years, The Hoover Company enjoyed success as the world's best-selling vacuum cleaner. However by the late 80's, sales were steadily declining. In fact, from 1987 through 1992, profits fell from $147 million to $74 million.
Something had to be done to get more new customers, otherwise profits would continue on a downward spiral.
Well, something did happen. In the UK, an executive from JSI Travel, a small travel agency, approached Hoover's top management team with an interesting idea for a joint promotional partnership.
Their idea was simple. For every customer who spent up to $250 on a Hoover product, they would receive two free round-trip tickets to anywhere in Europe. And the company that would supply the tickets was none other than JSI Travel.
The tickets wouldn't cost either firm much money because at the time, traveling within Europe was incredibly cheap. And JSI already had an inventory of inexpensive tickets on hand.
So Hoover began advertising the two free flights in newspapers and TV commercials. The headline on the ad was written in a direct offer format: 2 Free Flights with Hoover. Unbelievable!
Well, Dear Copywriter, if you are wondering if it worked, the answer is YES. Vacuum cleaners were selling like crazy. By 1992, Hoover sales figures were back on track.
Now, in direct marketing, there's a saying — when something works, keep doing it until it doesn't. While the company took this statement to heart, they also decided now would be a perfect time to make a slight change to the offer.
Instead of offering two free tickets to fly around Europe to anyone who spent $250, why not offer two free round-trip tickets to the U.S.? Hoover had a hunch that customers who wanted the tickets to the U.S. would probably spend more than $250 at checkout.
And they also thought not many people would take them up on the offer since flights to the U.S. were restricted to New York or Orlando.
But when you make marketing decisions based on a hunch, trouble is sure to follow. And that's exactly what happened with Hoover's new promotion.
Vacuum cleaners were being sold in such volume, factories had to work around the clock to keep up. This meant paying employees overtime, which ran up the costs.
In addition, customers did the opposite of what was predicted. They bought just enough products to qualify for the free tickets and nothing more. The bottom line is that Hoover was now losing money on each customer who responded to the free airfare promotion.
In fact, by 1993, the company was losing so much money, they wound up selling their entire UK division to an Italian company.
What's the lesson here for you, Dear Copywriter? It's great to be innovative with the offers you make in your sales letter because that is what also boosts response. But costs have to be taken into consideration.
If the cost of what is being giving away free to the customer costs far more than the amount of money brought in, it's not worth pursuing. So, as you make a list of items that could be used as a free giveaway, be sure to check with your client on whether or not it's cost-effective.
If it is, then use it in your promotion. Because if sales goes up, your client makes more money and so do you, especially if you are getting paid a royalty.
Plus, your client will more than likely hand you more projects to do because they'll see you as copywriting genius.

The Accelerated Program for Six-Figure Copywriting
Turn the ability to write a simple sales letter into a successful freelance career. Find out how you can make a six-figure income working from anywhere you want as a direct response copywriter. Learn More »

Published: September 2, 2019