What You Can Do About SEO Resistance as Search Continues to Evolve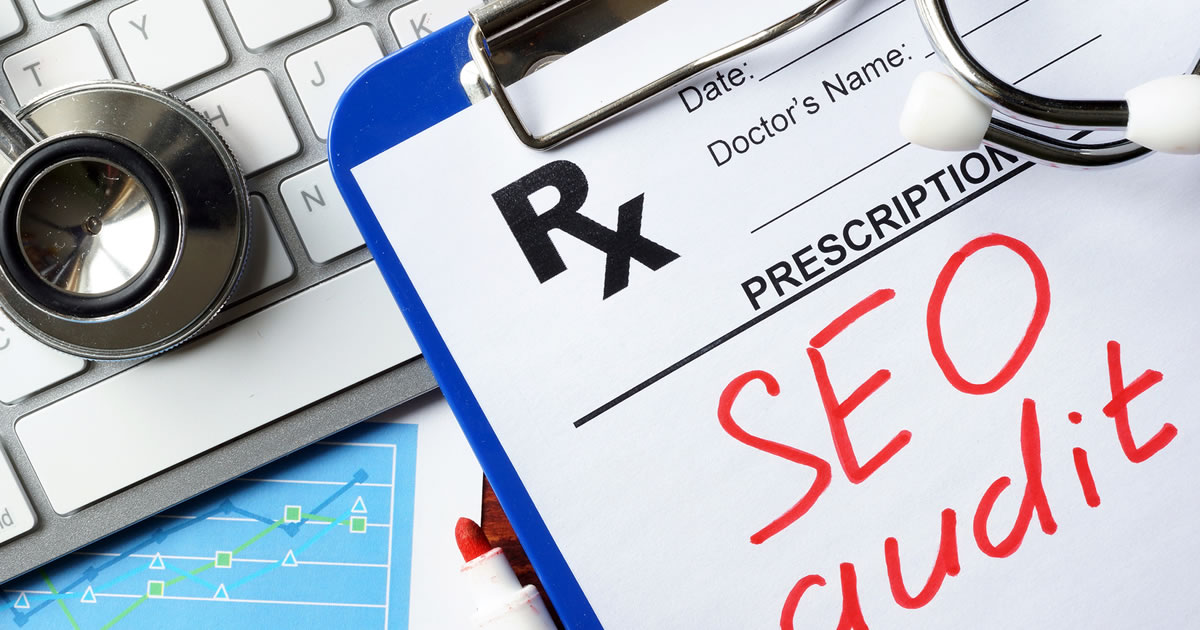 There's a huge online marketing challenge taking place today, and I've found a way to illustrate it in terms my clients can relate to. You can use it too. Here's the analogy …
My family had a major scare a few years ago when my mother-in-law got sick. Her doctor diagnosed an infection and gave her a prescription for her usual antibiotic. But she didn't get any better.
He prescribed a different antibiotic. She got worse.
She got so sick that she ended up in the hospital for weeks, and we thought we were going to lose her.
The doctors finally found a treatment that killed the infection, and she is alive and well today. But it was touch-and-go for a while.
And she's not a unique case. Doctors and scientists call this scenario "antibiotic resistance."
The bacteria evolve and change in such ways as to make drugs less effective, so our doctors and scientists have to keep developing new antibiotics and changing the drug formulas to make them keep working on the new generation of bacteria.
The CDC calls antibiotic resistance "one of the biggest public health challenges of our time."
I use this example to illustrate one of the biggest online marketing challenges of our time in terms my clients can relate to.
The challenge? Ranking well on Google and other search engines.
Let me explain …
One of the Biggest Online Marketing Challenges of Our Time — Ranking Well on Search
Like bacteria that evolves over time, so do the search engine algorithms that determine where a website or page gets ranked. In the process, search becomes "SEO resistant" to strategies that used to deliver results.
Like scientists who must develop new drug formulas to treat patients, marketers and copywriters must keep updating their SEO (Search Engine Optimization) formulas and strategies to ensure they keep working. To ensure that their content is found and displayed in the top search results by Google and other search engines.
The bottom line is this:
If a business depends on their customers, clients, and prospects finding them on the Web, then when people can't find them, it's as if the business no longer exists.
Even with social media and other marketing channels, the ability to be found on the Web by a Google search (or other search engine) is still of utmost importance.
This makes SEO a critical part of a company's marketing … which means clients will pay you well if you can offer SEO as part of your copywriting services.
TIP: Delivering SEO copy is such a natural fit for web copywriters, you might even consider making it an automatic value-add to all your projects and proposals.
SEO and AI
AI (artificial intelligence) is changing search as virtual assistants like Siri, Alexa, and Google Assistant search the Web for the answers to our spoken questions.
For example, when you say, "Alexa, what's the capital of Texas?" Alexa replies, "Austin is the capital of Texas." Same thing when you ask Siri. Same with Google.
But where do they get their answers? From the search engines.
Alexa and Cortana get their answers from Bing. Google Assistant, of course, goes to Google for answers. Apple's default for Siri is Google as well.
So, while our AI assistants do the search for us, here's the rub … and why SEO is possibly more important than ever …
They come back to us with a single, simple audio answer (the top five or so in the case of Siri and Cortana) rather than the multiple pages of related answers from a traditional, typed-in search.
And sometimes the answer they give isn't really what we were looking for.
For example, I asked Siri for "solar panel cleaners near me" because I need to hire somebody to clean the solar panels on our roof. The first answers weren't relevant. It took several tries before I asked specifically for "solar panel cleaning companies" in my city. Finally, a list of some companies I could call.
So, the better your question — the more specific your keywords — the better your answers will be. That's nothing new. It's true of a traditional Google search as well.
You may have noticed the search engines starting to do this as well. A single answer displayed prominently, with the other related answers sometimes a long scroll down the page.
This, again, is what makes good SEO still a critical piece of a company's online marketing.
When AI can recognize your copy as relevant to the questions people ask when looking for your client's product or service, your client's company will be found. And you will be very valuable to them.
A New 3D Approach to SEO?
Traditionally, good SEO has been about writing for the reader and for the search engines. Perhaps we now are adding a third dimension to this audience … AI.
Marketers and writers will need to evolve as technology does. Just as we have in the past. We adapted from print to online. We've adapted to search's changes and Google updates.
I believe we will adapt to AI-friendly SEO as well.
Action Steps You Can Take Now
Stay informed about new developments in search so you can confidently explain them to your clients and prospects.
Keep learning new SEO best practices so you can deliver effective copy that gets results.
Plug in and learn from experts who have proven results … there's no need to reinvent the wheel.
Offer SEO-update services to every client you work with (current and past clients). They ALL need it.
One thing is for sure, the world of SEO copywriting is continuing to evolve. The tactics that worked before may not work now, so it's vital to keep up-to-date on what's happening. When you do, your opportunity to earn a great living as a writer will grow too.
Do you have any questions about today's SEO copywriting opportunity? Let us know in the comments so we can help.

The Professional Writers' Alliance
At last, a professional organization that caters to the needs of direct-response industry writers. Find out how membership can change the course of your career. Learn More »

Published: September 26, 2019