Prize Winners Announced for The Writer's Life Smarta Coffee Maker Online
Ad Writing Contest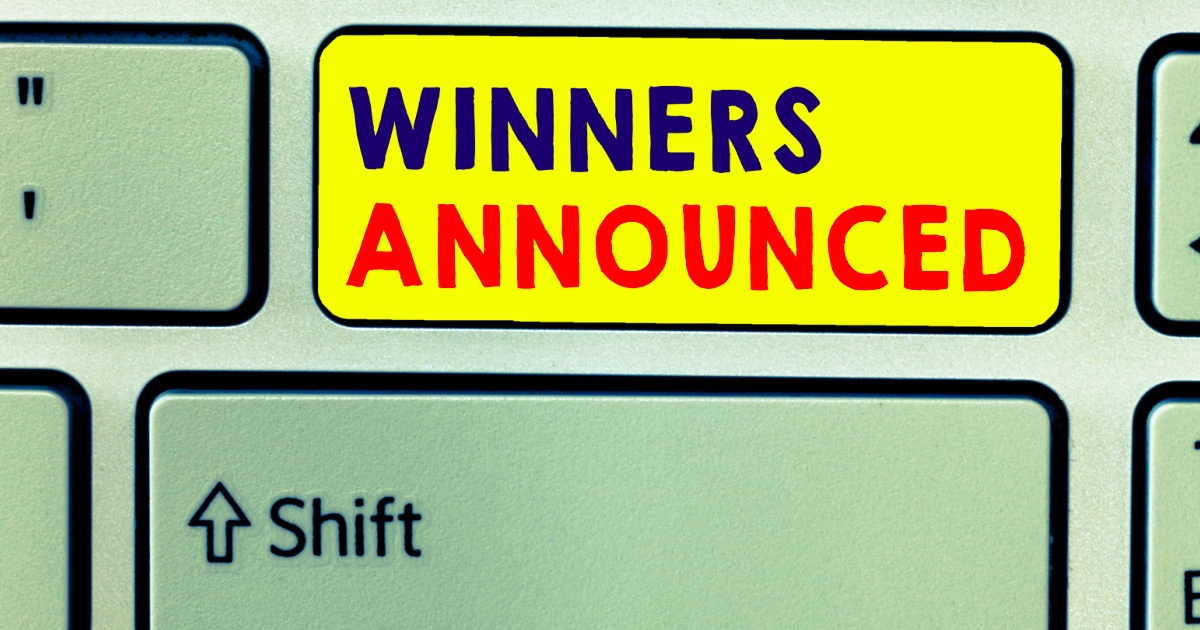 We're excited to announce the three winners of the $200 prize from our online ad writing contest in The Writer's Life newsletter. (Everyone did such a great job; it was difficult to narrow it down to just three winners!)
The challenge was to write an online ad of just 83 words to "sell" a fictional Bluetooth-enabled Smarta Coffee Maker.
Readers were given a copywriting brief like you'd receive from a real client. You can check out the Practice Assignment and valuable tips for how to write an effective online ad here.
Now, over to Nick Usborne to announce the names of the three members who will be receiving checks from AWAI, and to share their winning submissions …
Hi everyone,
Wow, that was fantastic.
We had over SIX HUNDRED people submit copy for our recent contest to write an online ad! (The ad was for a fictional Bluetooth-enabled coffee maker that I'd really like to have.)
Try to imagine us attempting to pick three winners out of over 600 submissions.
Add to that the fact that so many of those were REALLY good.
And many of those were "client-ready." By that I mean they were good enough, or close to being good enough, to present to a real client.
So … BIG congratulations to everyone.
If you're thinking that your submission was as good as one of our winning submissions … you were probably on the final shortlist!
Thanks again to everyone who put in the work and submitted an entry!
And thank you to the team at AWAI who helped me go through all those submissions.
Now, drumroll please …
Congratulations to our three winners: Meagan Adams, Dan Mallon, and Autumn Spalding!
We'll be in touch with each of you to arrange payment of your $200 copywriting fee.
As for everyone else … great work … and thank you for taking part.
Be sure to include your work as a sample within your own portfolio.
Best wishes … and keep writing.
Nick
The 3 Winning Entries
"Alexa, Make My Coffee!"
Waking up to the aroma of freshly brewed coffee can now be your daily reality, thanks to the Smarta Coffee Maker! Set an alarm via Bluetooth or the Smarta app, or simply ask Alexa, and the Smarta Coffee Maker will have bean-to-cup or filtered coffee, in the strength and quantity you desire, ready to go when you are! Click below to learn more about the "smart" way to brew great coffee at home!
— Meagan Adams
Brew Barista Style Coffee, Anywhere, Anytime
Brewing the perfect coffee has never been easier. The new stylish Smarta Coffee Maker gives you the power to brew your favorite coffee from the comfort of your sofa … your bed … or even on your way home after a hard day's work! Set daily schedules … use voice commands with Amazon Alexa and Google Assistant … or brew the perfect coffee remotely from your phone. This time — the choice really is yours.
— Dan Mallon
"Your coffee is ready." – Love, Smarta
Don't wait for that perfect cup of coffee. Have it waiting for you. Before your feet hit the floor, or while they're on the last half-mile of the morning trail, put the coffee on from any Bluetooth-enabled device. Smarta is your new favorite barista who knows all your favorites, through an app that allows you to select your preferred strength and when to start that bean-to-cup or filtered brew. Your smart home just got Smarta.
— Autumn Spalding
Congratulations again to our three winners, Meagan Adams, Dan Mallon, and Autumn Spalding and to everyone who submitted an entry!
Note: If you'd like feedback on your entry, consider requesting it from fellow copywriters in the private Online Copywriters group here. (While there's no guarantee a peer will review it, we do encourage it! Everyone's writing gets stronger with constructive feedback.)
Published: September 10, 2019