Use These 5 Tips to Get Clients for
Your Writing Business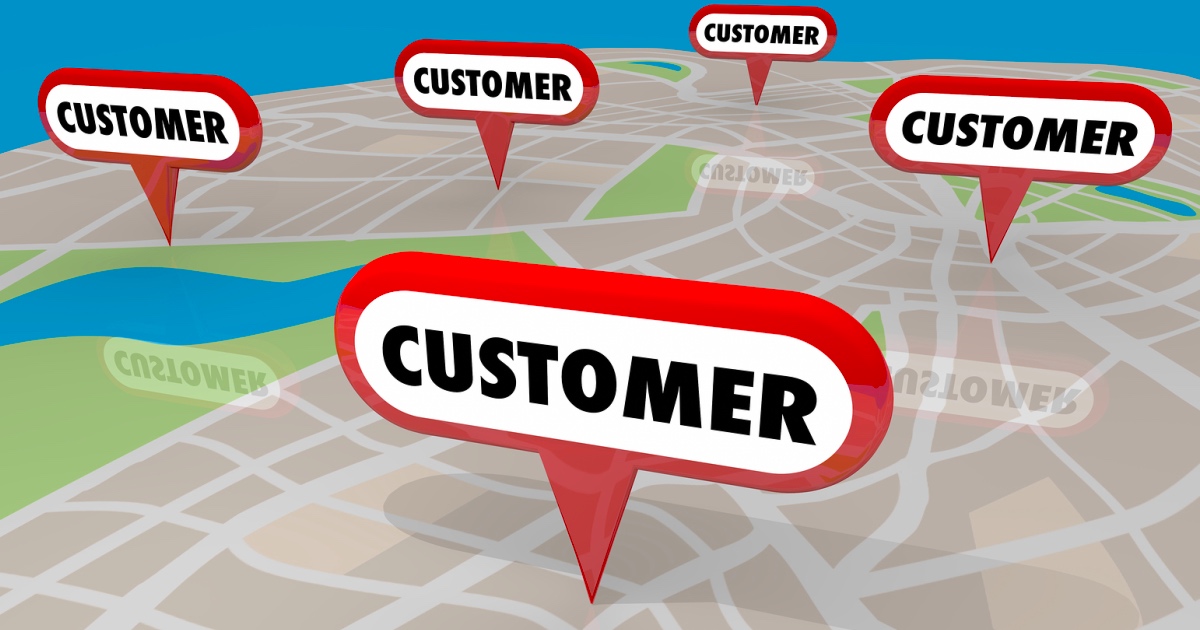 Stubborn … defensive … embarrassed?
At first, I wasn't sure which one of these words best described his reaction.
When he asked for my opinion, I knew it would be difficult to convince him it was time to do something different.
And that's when I realized, he was brainwashed.
Here's what happened …
Earlier this year, my brother-in-law took over a small business started by his former employer. It was in an industry he knew well, so operating the business was a slam dunk.
But he was having a problem on the marketing side of things, specifically drumming up enough new customers.
We happened to be at a family gathering, when he asked if I could spend time reviewing his direct-mail brochures and fliers.
In hindsight, I probably should have said no to his request because if there's one thing I've learned over the years, it's never a good idea to mix business with family.
But instead, the word yes came out of my mouth. And that was a mistake.
Turns out, he had signed a contract worth several thousand dollars with a small advertising firm that specialized in creating direct-mail fliers that are nestled inside envelopes filled with fliers for a variety of businesses.
And that over-stuffed envelope is then mailed to households in certain zip codes in our state, also known as advertising zones.
Of course, they aren't really fliers as much as they are coupons offering some kind of special discount or savings.
The advertising firm bills itself as a "one-stop shop" for all your marketing needs, including designing websites, creating company brochures and fliers, writing sales copy for those fliers and content for websites, and even selecting the lists used in direct-mail promotions.
When I asked why he picked this firm, he answered, "Because they mail my flier to over 200,000 people."
That led me to a series of questions, such as how many new customers are acquired from that pool of 200,000 names, what is the acquisition cost for each one, how many leads come in from the flier, and on and on.
His answers brought us right back to the start of the conversation or I should say to the problem he was having in the first place: Not getting enough new customers.
It was easy to see why. The ad copy on the flier the firm created didn't resemble anything close to great sales copy. The headline was weak, the body copy was boring, and the call-to-action was average at best.
But also, the list of people the company was sending the flier to wasn't responsive. With direct-mail campaigns, it's not always about the size of the list … it's also about the quality of the names on that list.
When the conversation switched to his website, the same flaws showed up there as well.
I told him in my very humble opinion … he was spending way too much money on "junk advertising." I suggested he do two things: First, cancel the contract as soon as possible and second, develop a more strategic approach to getting customers.
He insisted I was wrong in my assessment. In fact, he was certain it was a just a matter of time before his business would be flooded with new customers.
After all, the advertising firm had explained that most people who receive the ads in those generously filled envelopes take their time to respond. Sometimes you might have to wait an entire year before they take action.
That's when I realized he was brainwashed.
And that's unfortunate, because as a small business owner, he simply can't afford to spend a few thousand dollars a month on non-responsive advertising.
Right now, he needs a healthy flow of customers (and cash) for his business. As it grows in size and revenues, then maybe he can squander some of that money on envelope stuffers.
Now, don't mistake this as a slap to firms who specialize in these kinds of mailings. They've been around for as long as I can remember. And for some companies, they are a perfect fit.
But not for his company, because if he doesn't get customers soon, he'll be out of business.
Now, why does any of this matter to you, Dear Copywriter?
Because his company is a prime example of a small business that needs your copywriting services. You see, instead of spending a few thousand a month with that advertising firm, that money would be better spent with a copywriter who knows how to write copy that gets noticed right away.
And also knows how to get someone to take the appropriate action. In his case, that action is paying money for his service.
Here's the thing, Dear Copywriter. For you, small business owners are your "oyster" of opportunity. There are roughly 30.2 million small businesses right here in the U.S. Most of these companies are service companies, much like my brother-in-law's company.
And the niches they cover run the gamut from scientific and technical, to construction and real estate.
With this many businesses available at your fingertips, getting one to say YES to you shouldn't be difficult. And once you get one client, chances are you'll get a second and a third and so on.
How do you do that? Follow the same advice I offered my brother-in-law; be strategic in your approach to getting clients. In fact, here's a few tips to help get you started:
Get Clients Tip #1: Pick your copywriting niche. Just as it is a mistake for my brother-in-law to employ a mass mailing approach, you don't want to be a "for everyone copywriter." Find a niche that has a large enough base of paying clients. With over 30.2 million small businesses, there are lots to choose from.
Get Clients Tip #2: Develop a sales pitch. Once you have a niche selected, you then have to figure out what makes you special. Just as there are lots of businesses to work with, so too are there other copywriters those businesses can pick from. You want to make your writing services feel different from what other writers offer.
Are you particularly good at creating calls-to-action or coming up with unique offers? Do you know your niche inside and out because you have years of experience, more than other writers can offer?
Make a list of the ways that make your writing business unique and use those to develop the pitch that makes you stand out.
Get Clients Tip #3: Be a professional. You have niche and sales pitch, now you need to show your potential clients you are a legitimate business. So put up a professional website so clients can find your business and learn more about you.
These days it doesn't cost much to create a professional website. And it's worth the investment because if clients have a hard to finding you, they move on to the writer who makes it easy.
Get Clients Tip #4: Tell your niche about your writing business. On your website, write persuasive copy that showcases the benefits your writing service offers.
And reach out to potential clients too. This means you might have to make a few phone calls, write some follow-up emails, and visit a business owner in person. If any of this makes you nervous, you can get a little help on how to do it by following the advice and recommendations of a business-building expert like Joshua Boswell.
He's been a copywriter for the past 15 years and created a proven roadmap on how to land clients.
Get Clients Tip #5: Rinse and repeat. Once you discover the thing that works best for bringing in clients, keep doing it. Don't mess around with adding something new or doing something entirely different. It's best to stick with what works.
You can fine-tune what you're doing as you go along, but don't make dramatic changes. If you are having no luck at all, then you can change things up.
In other words, use a systematic and strategic approach to getting clients. Because building a successful writing business isn't about getting lucky, it's about doing things with purpose.

Wealthy Web Writer: The Writer's Roadmap to Making Money Online
With millions of websites and counting, the need for qualified web writers has never been higher. Get access to a growing resource designed to help web writers succeed. Learn More »

Published: October 14, 2019