Casting a Wider Net: 5 Truths About Networking for Freelancers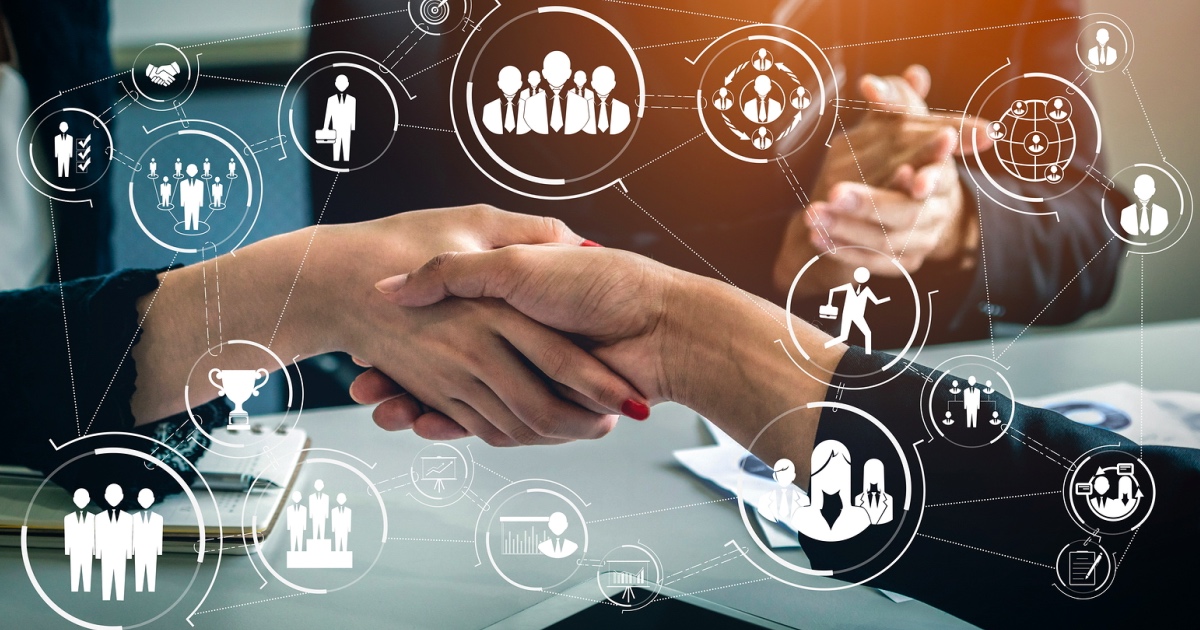 In my former life, I had no need for networking. I was a college teacher. I designed my classes, taught with zeal, and students gravitated to me.
When I was an entrepreneur, the owner of a start-up retail business, I felt like Kevin Costner's character in Field of Dreams … I built it, and they came.
But, when I became a freelance copywriter, I began searching for new ways to market myself. And networking? Now that was a new approach.
New and frightening.
In my fledgling copywriting career, I no longer had the power of a college or the lure of retail therapy to keep the clients (previously, my students or customers) coming to me.
I would have to NETWORK, using the power of "people … people who need people." (Okay. I'm crooning Barbara Streisand music here. But, whatever it takes to psych myself up.)
Is it easy? No.
Is it worthwhile?
A decidedly definite YES!
It doesn't matter if you're shy. It doesn't matter if you're busy. It doesn't even matter if you're fiercely independent.
Networking, for freelancers, is an effective way to grow your business, and to be good at it, you just need to know these FIVE simple truths:
Truth #1: Networking takes many forms, and you can tailor it to fit your schedule, your goals, and your personality.
There are a lot of different ways to network.
There's informal networking. This "Hey, do you know anybody?" kind of referral is free and easy to do, and if you do it enough, prospects will begin to trickle in.
Then there are more formal professional groups whose sole purpose is to help other members find referrals. Basically, members of the group prospect for each other.
Community service groups are a great way to build your brand and reputation. Kiwanis, Rotary Club, Ambucs, to name a few … they all offer a way to meet people in your community and do good works at the same time.
Of course, professional associations exist for every trade and every industry. Connecting with people in similar fields gives you a chance to exchange names, ideas, and work opportunities that aren't published on the giant job boards.
And, don't overlook the power of online networking for freelancers. Even if you're working 60 hours a week, you can still grab an hour to post a response or provide information. The advantage of online networking is that you can connect with people from around the globe on forums and social media sites … and you can do it on your own schedule.
Truth #2: No matter what type of networking you choose, networking is a two-sided relationship, not just a "gimme-a-name" mentality.
It may not be BETTER to give than to receive, but it is EQUALLY important.
No one wants to continually provide references and prospects to someone and get nothing in return. "Give as good as you get," and you'll reap benefits.
Start paying attention to what people you know need in their businesses. If someone in your professional network can provide a solution, make an introduction. If a service provider gives you a referral, start recommending their business when the topic comes up.
There are a lot of ways you can help the people in your network — and help the people who have helped you. Keep an eye open for those opportunities.
Truth #3: Networking for freelancers is a long-term investment, not a short-term strategy.
Don't expect to attend a meeting once or twice and have business prospects falling at your feet. Don't expect to post one time on a website and instantly land a new client.
Finding clients is based on building relationships, and relationships take more than one conversation to develop. Be an active, long-term member of whichever groups you choose. That's the only way to give networking a chance to be effective.
Truth #4: As much power exists in online networking as in physical networking.
Online networking helps you get to know people, even if you never get to meet them … in person anyway. And, it works wonders BEFORE you meet them, if you're lucky enough to do that. You get to connect with them for an extended period of time instead of just a monthly meeting or hurried breakfast gathering.
Connecting online enables you to learn people's back-stories. You'll gain insights to personalities and needs you might not get from a physical meeting. (It is, after all, easier for people to write their stories than to tell them face-to-face.)
An example? When I went to AWAI Bootcamp the first time, I was nervous. I was sure everyone there would have more talent, more experience, and more knowledge than I did. But, networking on the AWAI Bootcamp Facebook group bolstered my confidence. When reading other members' posts, I learned their stories. I saw their fears. I felt camaraderie instead of terror.
That helped calm my nerves and made the live event a more fun and productive venture.
Truth #5: Networking requires you to put yourself out there, even if it's as simple as handing out your business cards to everyone you meet.
I was on vacation in Florida, when a friendly realtor walked up to me in a grocery-store parking lot, handed me her business card, and said, "Have you ever thought about moving down here?"
A rooted country girl and happy Midwesterner, I had never given it serious thought.
Suddenly, I was asking questions about the price of homes and the winter temperatures. All because of a smile and a business card.
All it took was a simple question and a piece of cardstock to get a discussion going.
What a powerful lesson in personal networking!
No matter what you did in your former life, if your dream is to build a freelance writing career, don't discount the power of networking.
It works. Case in point …
I met a woman at Bootcamp.
She knew I was looking for work.
She saw a posting on a website and alerted me.
That website was a networking site for professional women.
I applied …
AND GOT THE JOB!
(Okay. Move over, Barbara Streisand. Now I'm humming Aretha Franklin's "The House That Jack Built.")
Because I took a risk, put myself out there, attended a professional conference, and made new contacts (and friends!), one thing led to another, and something wonderful happened.
Networking landed me my first lucrative copywriting contract and delivered a powerful punch to my freelance income.
It can work for you, too.
This article, Casting a Wider Net: 5 Truths About Networking for Freelancers, was originally published by Wealthy Web Writer.

The Professional Writers' Alliance
At last, a professional organization that caters to the needs of direct-response industry writers. Find out how membership can change the course of your career. Learn More »

Published: October 9, 2019