Answer This One Question and Your Writing Career Will Blossom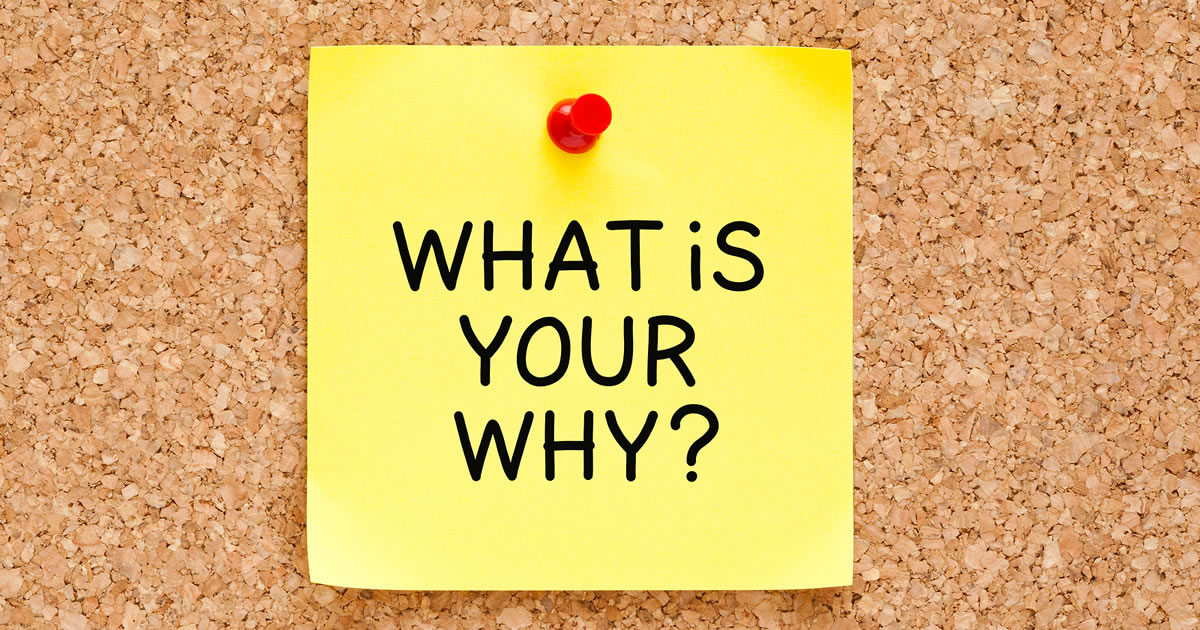 If you're like me, you didn't seek copywriting out … it found you.
However you joined this eclectic tribe, consider it a blessing. That's because copywriting opens the door to amazing opportunities, rich relationships and yes, even great money.
But these life-enriching benefits also come with a couple of challenges.
The first challenge is the obvious hard work of learning a new skill. And make no mistake, copywriting is a skill.
As with mastering any new skill, the learning curve to becoming a successful copywriter can have moments that are painful, frustrating, and exhausting.
Yet anything worthwhile requires effort. And we inherently know that.
That's why most of us have no problem accepting this challenge as part of our climb to the summit.
But it was the second challenge that caught me off guard … and sometimes still does. That challenge is facing the voices in my head.
No, I'm not talking about the internal voices taunting … "You think someone's going to pay you to write?" or "How are you ever going to make a living at this?"
Without a doubt, those voices were there … and sometimes still are. But we've come to an "understanding" about their presence.
Those are neither the voices I'm talking about … nor the questions you have to answer.
Instead, I'm talking about the external voices … reminding you of all the things you need to do …
Choose your niche … build your website … create a LinkedIn account and start posting … submit spec projects … save the world from alien invaders.
Okay, I exaggerated the last one. But only slightly.
The Chorus in Your Head
I remember my own journey, hearing all I needed to do.
And feeling the oppressive weight of expectation upon expectation … all while trying to be a single dad to two girls. And still pay bills that kept popping up like weeds.
Well, I've got news for you. You can ignore it all!
Not the bills … the list.
Not forever. But definitely for now.
Because before you follow any expert's advice on how to build your copywriting business, if you want success — at copywriting or anything else — you must first answer a question.
And not one that requires a snappy answer.
Rather, this is a question that will dictate not only your copywriting journey, but in many ways the path for the rest of your life.
And when you answer this question, your copywriting career will blossom.
How Do You Answer This Question?
The question you must answer first is, "What's your why?"
And by that, I mean what gives you juice?
What causes you to jump out of bed with excitement? Or on those hard days, what helps you dig down deep and find the energy to keep moving?
Are you motivated by the lure of a six-figure annual income … and the new car it gives you the power to buy?
Does controlling your own destiny … and the flexibility to care for kids, a spouse, or parent, or even yourself … cause you to tingle from head to toe?
Do you feel all warm and fuzzy thinking about a client saying, "Awesome job!" and your copywriting colleagues congratulating you on a big win?
Or is there something else that lights you up?
Here's the thing …
There is NO wrong answer! Your "right" answer is unique to YOU.
It's influenced by your personality … the gifts you were born with … the life experiences that have formed you … and where you're at in your journeys — both copywriting and life.
And your answer won't be static. It can — and likely will — shift as your journey continues.
Here's what I mean.
When I first dipped my toe into the copywriting water, my priority was those two young ladies … and whatever I had to do to successfully propel them on their own journeys.
That obviously meant cash.
But it also meant the flexibility to drop them off at school in the morning … be there when school got out … and attend so many sports, dance, and singing events that I've lost count.
And now that they're well on their way, my answer to "What's your why?" has evolved … just as yours will.
Your Road to Success
Answering the "What is your why?" question is critical to your success.
It clarifies why you're willing to accept the challenge of learning a new skill …
Step outside your comfort zone …
And embrace the reality that the path to success is not a straight line up.
Just as important, it helps keep you focused through the inevitable ups and downs by minimizing distractions. Here's how.
If you know your why is a six-figure income, you can zero in on those opportunities with the biggest paydays … like financial or health niches.
Conversely, if your why is controlling your destiny, you can focus on opportunities that trumpet flexibility rather than riches.
Of course, sometimes those opportunities overlap … especially once you've established yourself.
But especially when you're starting out, the choices you're offered skew towards one why or another.
The most important thing? There's no right or wrong answer … only YOUR answer.
So here's an assignment …
Write "What's MY why?" on a sticky note and paste it to the monitor on your computer … or anywhere else where you'll see it. Every. Single. Day.
Heck, put it in your office, on your refrigerator, on your bathroom mirror, even on the dash of your car. This is one of those rare things where too much is never enough.
And when a clue to YOUR answer pops in your head — no matter how small — jot it down. On a piece of paper, a Word doc in your computer, or even an app in your phone.
Then once a week, reconcile your notes in a single place.
This will keep you exploring your "why" … and make you regularly review your previous and current answers. In those reviews, you'll start to see patterns emerge.
When taken together, those patterns will answer your "What's my why?" question.
Because you'll be grounded in YOUR unique vision, that answer will make it easier to stay true to yourself … AND do all those other things you need to do to succeed.
And here's a BIG, HIDDEN BONUS …
Of course, you'll gain clarity and self-awareness.
But by doing this work, you'll magically master the most important "A-list" copywriting success skill …
Understanding what motivates your prospect at a deep level.
That's because you will have researched and analyzed the most important prospect ever — YOURSELF!
Share your "reason why" with us in the comments!
(Learn more about Keith's journey to six-figure success here.)

The Professional Writers' Alliance
At last, a professional organization that caters to the needs of direct-response industry writers. Find out how membership can change the course of your career. Learn More »

Published: October 4, 2019