Building Team YOU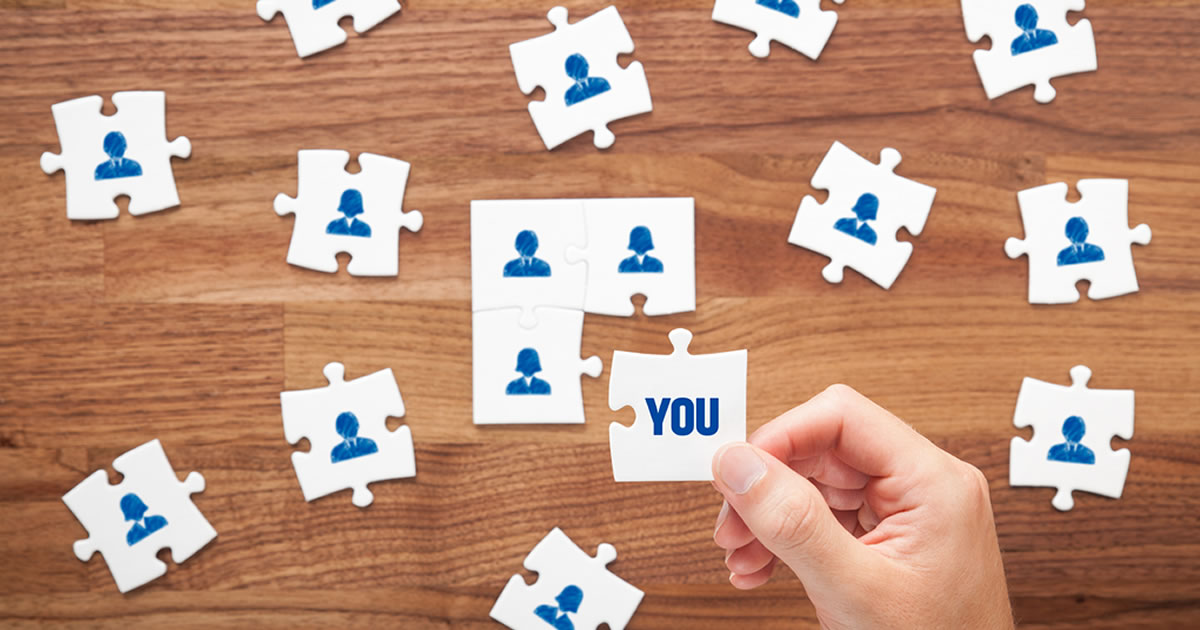 I work hard. I dream big. And it fuels me when someone tells me I can't do something.
At first glance, you'd think these are obvious reasons why I've had a successful career in this industry over the last 20+ years.
But I have a secret …
My personality traits were really only part of what got me here. I had a much bigger advantage that made me more successful — a lot more — than I ever could have been on my own.
It's not money … I wasn't born with a silver spoon in my mouth. I was raised by a single mom and we lived on a budget of $60 a week. (To this day, I still remember going to the ATM on Fridays and her pulling out three $20 bills from the machine.)
I wouldn't give much credit to my degrees either. I do have an MBA … but I can't think of a single time where it gave me an advantage.
And I didn't have any "insider" industry contacts that helped me land my dream job. I simply like to read and write and decided to take an internship with a mid-sized publisher.
So what's my secret? Two words:
My Team.
I call mine Team Rebecca. And it's made up of people I've "collected" over the years to help me be a far better person both personally and professionally (and I mean FAR BETTER) than I ever could on my own.
And today, I want to help you build your team. Team YOU!
Don't worry … it's simpler and far less time-consuming than it sounds. Building "Team YOU" simply starts with understanding the various players you'll need on your team …
Including what their roles are, how to help them do their job well, and how to best find them.
So who are the players you'll need on Team YOU?
The first team member is one who almost never gets talked about in business books or on blogs about success, yet typically spends the longest time on your team.
Your Team Cheerleader …
I'm talking about the person who cheers you on, pushes you to dream, and makes you want to be better than you are.
I actually have three — my husband Jeremy, my mom, and my partner Katie. All three have listened to my dreams for years, and relentlessly encouraged me to pursue them.
Your team cheerleader can be anyone …
It could be a family member … but it could also be a friend, a colleague, someone from church, a therapist, anyone who genuinely wants you to succeed. Remember, these are people who have nothing to gain from your success except for the pleasure of seeing you succeed.
Granted, this player is typically the easiest to identify or find, but again, their role is an important one. And you should help them do it well …
Regularly thank them for their support, and let them know how important they are in your life.
Never be afraid to share your dreams and goals with them. This is your chance to be honest about what you really want.
Encourage them to share their dreams with you. It feels great when you can support your cheerleaders too.
The next team member is someone who can potentially have the greatest impact on your success …
Your Team Mentor …
Often confused with a coach, the mentor is not typically someone you "hire." But rather, they often "hire" you — whether it's in a traditional work setting (like a boss) or they choose to mentor you.
Now, mentors will come and go throughout the years … and if you're lucky, you'll have at least a few who will have great impact on your success.
I've had my fair share of good mentors …
From Professor Cronin at FSU who got me out of accounting and into marketing …
To Dennis Buda — who took a chance on "some kid" and taught me the publishing industry from customer service and accounting, to production, editorial, and marketing.
To Jeff Hillier — who came in an hour early every Friday to teach me how to effectively run a marketing department.
And of course, my greatest mentor — Mark Ford — who has had the biggest impact on my life. I could write a book on how he's helped me, including …
Making me a better writer and marketer.
Helping me refocus my financial efforts to give me freedom.
Pushing me to never be satisfied … to always go for the next rung up the ladder.
Encouraging me to never be the smartest person in the room. But rather surround myself — and hire — smarter people.
So, how do you find your mentors? It's easier than you think. In fact, sometimes it's just a matter of putting yourself in the position to find one …
Take on projects where you get to work with an expert or someone you admire/want to become.
Follow and connect with people who are doing what you want to do. See what you can do to help them achieve their goals.
Be open. Mentors are everywhere.
There's an old saying that when the student is ready, the teacher will appear. I've witnessed this firsthand — both personally, and for dozens of my friends and AWAI members.
Now, let's talk about the team member often confused with the mentor …
Your Team Coach …
First, let me explain the differences between a mentor and a coach.
You typically don't pay a mentor.
But you do a coach.
I've paid for three to date. (Funny enough, they were all in the same room for the first time at the 2016 Bootcamp!)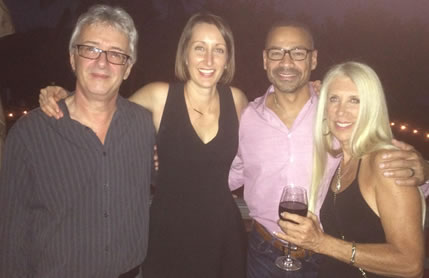 (Pictured Left to Right: Nick Usborne, Rebecca, Ted Capshaw, Annette Annechild, Ph.D.)
It was expensive, but boy, did I get a great return on the investment …
There's nothing like having some skin in the game to keep you motivated to "show up and do" week after week.
So, how do you find a good coach?
Determine what your goal is for the coach.

Helping you … Improve your writing, break into a particular niche, move up into the next fee bracket, get started, attract high-caliber clients?

Ask the coach how confident they are that they can help you achieve that goal.

Ask about their track record.

There are two types of track records — either they've successfully done what you want to do, or they've successfully trained copywriters who are doing what you want to do. Or both!

Evaluate testimonials for specificity.

Knock out any generic quotes like "Sam is the best coach in the industry!" You want to know WHAT specifically that coach did for them.

Ask about their process. Do they run it free-form each week, or do they follow a structure?
Talk to past coaching students.
Hiring a coach is a big investment, so take the time to do your due diligence. And only hire one when you're ready to put in the work …
It's the only way you'll ensure a big return.
And with that, let me introduce you to the rest of Team YOU …
Your Team Tribe …
It could include people who work for or with you … editors, marketers, other copywriters …
It could be friends and family who support you …
It could be a network of people in your industry or community …
What you're looking for is a group of people you can rely on to hold you accountable, share in your wins, commiserate in your losses, and encourage you to be better.
How do you find your tribe?
Attend events like Bootcamp where you meet like-minded people and get to know them in person.
Join groups like AWAI's Circle of Success, where you'll work alongside people in copy reviews and during training sessions.
Get involved in social media groups — like AWAI's Facebook groups for B2B copywriters, online copywriters, and professional writers.
Attend local networking events and meetups where other writers will be in attendance.
So, now that you know who should be on Team YOU, it's time to start getting those players on your team.
Once you have those members in place, and start working with your team, you'll start to see how your writing life changes in dramatic ways.
With your Team at your side, you'll find that hard work and dreaming big, fueled with the desire to succeed can make the journey to your writer's life richer and more rewarding than you ever thought possible.
Which members are missing from your Team? Let us know so we can help you find them.
Editorial Note: You'll have a ready-made team of mentors, fellow writers, instructors, and AWAI staff helping you on your writer's life journey as a Circle of Success member.
Circle of Success introduces you to a level of learning that's far more "hands-on" than anything we've ever offered before …
You'll learn in a live, instructor-led setting … receive customized career planning … personal mentoring … feedback on your writing … lifelong support … and a personalized learning experience you simply can't get anywhere else.
Remember, enrollment is only open for a limited time!
Check out all the details now.

The Professional Writers' Alliance
At last, a professional organization that caters to the needs of direct-response industry writers. Find out how membership can change the course of your career. Learn More »

Published: October 28, 2019