How Much Does Your Copywriting Success Depend on "Who You Know?"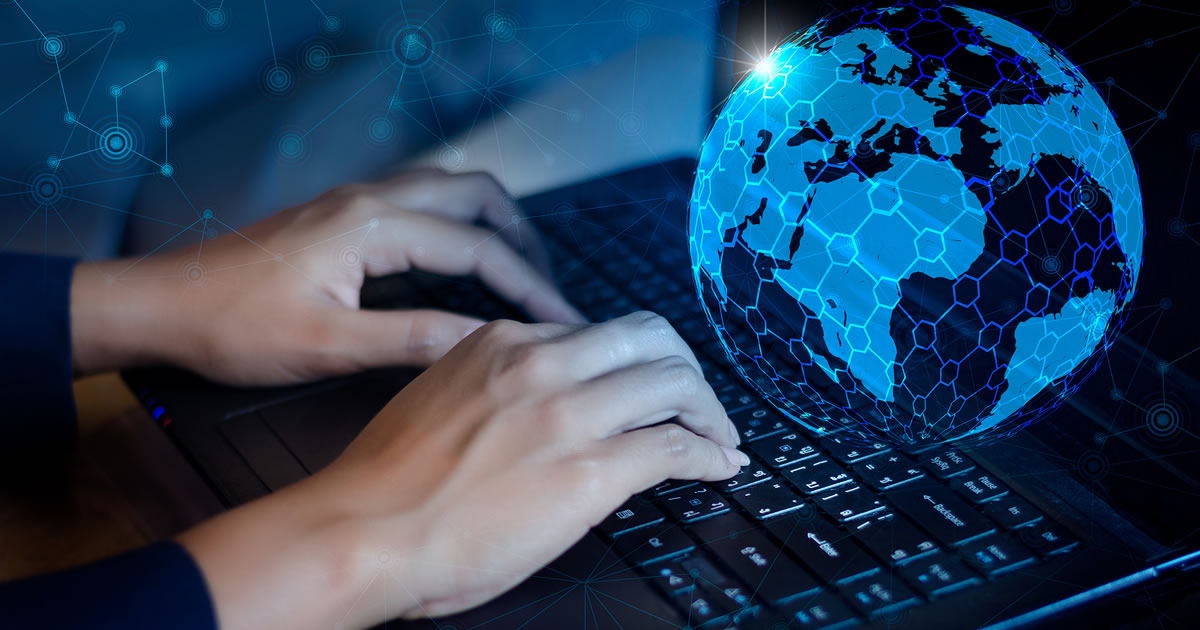 Phillip Calvin McGraw had an unremarkable childhood in Oklahoma. He played football in high school and attended the University of Tulsa on a football scholarship.
After earning his bachelor's degree, he went on to get a master's degree and then a Ph.D. in psychology. He had a private psychology practice, created an experience-based training program, and after that, he started a legal consulting firm with another lawyer.
Then one day, attorney Charles Babcock hired his consulting firm to prepare a client to take the stand during a trial. The client was being sued by a beef processing company in Amarillo, Texas.
The client was Oprah Winfrey. The jury found in her favor at the end of the trial, and she was so impressed by and grateful to Phillip Calvin McGraw that she invited him to be on her TV show.
The world now knows Phillip Calvin McGraw as Dr. Phil. He has written several best-selling books and his "Dr. Phil" talk show is in its 16th season on network TV!
Dr. Phil is a classic example of fame and fortune coming as a result of who you know.
He wasn't born into a famous family … He had moderate success with good business partners early on …
But he hit it "big" when he got Oprah's attention and developed a working relationship with her … When she entered his "who you know" contact sphere.
Your "Who You Know" Contact Sphere
"Who you know" can contribute to your success also … because your "who you know" contact sphere includes AWAI.
Not only the AWAI team, but also the mentors, trainers, contributing writers, and peers who are part of the AWAI family. You're part a tribe of people on the same journey you are.
Start naming names, and the list of who you know connected to AWAI is long indeed.
In addition to the people, you have access to AWAI resources that can launch your success just as Oprah launched Dr. Phil's (maybe not your own nationally syndicated talk show, but you never know what might happen).
It's Not Just Who You Know, It's What You Know …
Besides the "who you know," as an AWAI member, you have access to a number of free resources that can make a big difference in starting and building a writing career. You can expand on "what you know" to succeed in this lucrative market.
First, check out the Free Resources tab at AWAI.com. AWAI's Free Archive is a massive treasure trove of free content on every subject related to starting and building a successful writing business.
You'll also find the annual State of the Industry Report and Copywriting Pricing Guide in the dropdown menu of Free Resources. Imagine quoting your professional fees with confidence, knowing that what you're charging is fair and within industry standards. I've referred to this Pricing Guide countless times, and I always make sure to download the current year's version as soon as it's available.
Also, every month, Katie Yeakle and Rebecca Matter personally spend time with AWAI members on Inside AWAI webinars. When you join in live, you can get your questions answered during their "as-long-as-it-takes" Q&A session after the topic of the month is discussed. So many successful copywriters point to Katie and Rebecca as their mentors. You can, too.
You can strengthen your writing muscles and create writing samples for your portfolio by using the library of Write Now! Persuasive Writing Prompts.
You can clarify any unfamiliar term you run across by consulting AWAI's Ultimate Glossary of Copywriting Terms and Direct-Response Definitions.
You can connect with peers in Facebook groups and in AWAI Member Forums.
And all of these are FREE RESOURCES for your success! Available at your fingertips so you can build up your "what you know" foundation.
Finding success through knowing the right people isn't just about luck and good timing. Making connections and then utilizing the resources they provide is a big part of achieving success. Being strategic and intentional also are key factors.
Action Steps
So how can you benefit from your relationship with AWAI for a more bountiful harvest of success?
That depends on your specific goals and definition of success. However, there are a few action steps that apply to all of us. They are:
Participate. Enjoy the camaraderie of like-minded peers. Don't be a bystander or an online stalker. Leave comments. Attend the live broadcast of webinars, like the free monthly Inside AWAI webinars. Go to live events like Bootcamp. Go to Job Fair and do the Spec Assignments. Join the Barefoot Writer Club if you're not yet a member of this helpful group.
Bookmark AWAI.com and specific pages that you come back to often. Like the Article Archives or the Write Now! Writing Prompts.
Read the emails. Really. You'll learn about current opportunities and keep up-to-date with industry trends. You might just read the one thing that will make all the difference to your success in a random email from AWAI on a random day in October (or January, or April, or whenever).
Reach out to the Member Services Team. Every time I've called, the AWAI staff is professional, friendly, and SO helpful! They want you to succeed. So let them help you!
Connect with peers. Before the first AWAI live event I attended in 2012, I connected with other writers who were going to be there. We connected through Facebook and then met in person at the event. Since then, we've worked on projects together, shared ideas, held each other accountable, celebrated each other's successes … we're still friends to this day. So, connect online and start getting to know others on the same journey you are on.
Take advantage of every opportunity to do writing samples like practice exercises and Spec Assignments. Several of the programs include the opportunity to get feedback on your writing so you have a polished sample.
Check in regularly with the Direct Response Jobs site. Your next opportunity could be waiting for you. A lot of success stories have started by responding to a job posting. You can be the next one.
Building success doesn't happen overnight but it will happen with consistent, intentional effort. And "what you know" and "who you know" can shorten the process and make it easier!
The more you participate, the larger your "who you know" contact sphere will grow.
When the "who you know" is AWAI, you've got a champion on your side contributing to your success. But there must be action to get the benefits. So, act! Capitalize on AWAI, and achieve the success you desire and deserve.
Do you have any questions about how to get started as a writer? Please share in the comments so we can point you in the right direction.

The Professional Writers' Alliance
At last, a professional organization that caters to the needs of direct-response industry writers. Find out how membership can change the course of your career. Learn More »

Published: October 21, 2019