How to Launch Your Social Media Business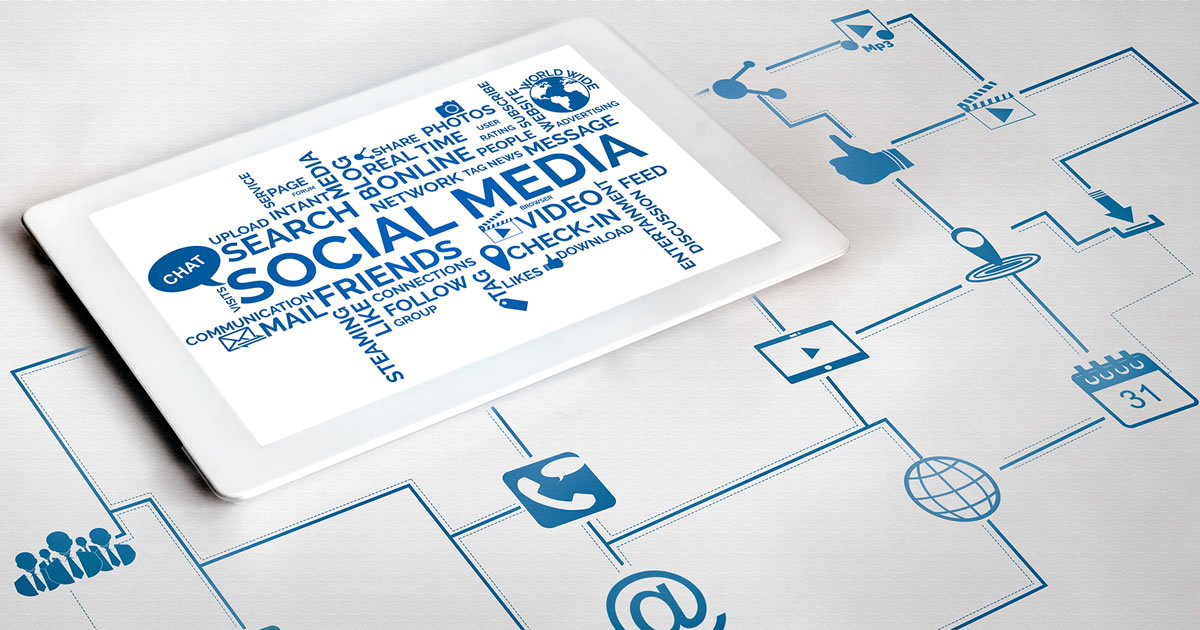 Out of his 40-year career as a copywriter, Nick Usborne has spent the majority of those years writing strictly for the Web.
Since he was one of the first to recognize that writing for the Web was different from writing for print, Nick has watched the evolution of web writing firsthand.
Social media is an aspect of web writing that fascinates him. He's watched it grow from posts about what you had for breakfast to a medium where, last year, advertisers spent $35 billion in advertising, from almost nothing just five or six short years ago.
Nick shared his wisdom about social media in an interview with Wealthy Web Writer's Managing Editor, Heather Robson, explaining why writers should add social media to their service offerings — or even specialize in it. Here's a recap of that interview …
What Does a Social Media Expert Actually Do?
"There's so much going on out there," Nick stated, "let's break it down into three areas."
When social media began, a copywriter would help the client to set up social media channels. There were fewer of them then, so you'd help the client identify the appropriate channel(s) for their business. Those were usually Facebook, Twitter, and YouTube. Then you'd get the client into the habit of using them.
As social media evolved, a web writer would also manage, integrate, and update those channels. The writer would meld the company's social media activity with the content creation and sales calendars.
Now, more specialist media creators are emerging. Creating social media content is a big business, and there are also supporting roles on the visual side, because they need photos and videos.
"Today, when companies hear you're a Social Media Expert, they heave a sigh of relief," he noted.
Nick told us that social media "is evolving so fast, business can't adapt quickly enough. It's a huge problem for companies because they don't have the expertise, resources, or capacity in-house. That's why they look outside for agencies and freelancers."
How Do You Study Social Media Marketing?
Nick recommended identifying five companies you'd love to work for, then following them on social media. "Go and see what they're doing," he suggested. "Observe them as a writer, as a marketer, and as a professional."
Find out what platforms they're using, and figure out:
Are they using all channels the same way?
If not, what are the differences?
Is it clear what they're trying to achieve?
Are they using social media for customer service?
How are they connecting with prospects and customers?
Take notes, and compare how the different companies are using social. Do some research to find out what others are saying about them and their social media campaigns.
"Social media is a fascinating place to look if you're at all interested in marketing, writing, the visual arts, videography, entrepreneurship, and business," Nick added.
Does a Web Writer Need to be an Expert on All the Social Media Channels?
Five years ago, Nick responded, the answer was yes. Not today — there are just too many of them.
However, you should be able to carry on an intelligent discussion about the biggest ones — Facebook, Twitter, LinkedIn, Pinterest, YouTube, and Instagram. If you're presenting yourself to clients as a Social Media Expert, they'll expect it.
Should You Offer Social Media Exclusively, or Add It to Existing Offerings?
"It's totally up to you," Nick responded. "If you want to be a social media specialist, go for it. He added that if you're already established as a content creator, adding social media is almost a must-do. "If you don't offer it now, it's strange … it's an omission."
If you write sales copy, helping companies with their social media advertising is the logical extension of what you're already doing.
If you specialize in case studies, which are basically "good news" stories, social media is a natural extension for you.
When you add social media to your current offerings, you have an opportunity to increase your income and improve your work.
How Do You Market Your Social Media Services?
It depends where you're starting from.
If you already offer content services, just add another tab to your website for the social media services you offer.
"If you're starting a new business, figure out your specialty, your message, and how you'll communicate to prospects the value you bring. Build and write your website, then reach out to get the first few clients."
When you're offering social media services, it's important to reach out on social media. "If your specialty is Facebook," Nick pointed out, "you'd better have an awesome Facebook page."
Nick outlined three steps to get a new business off the ground.
Approach people you know or referrals from people you know. Be completely honest and tell them you're starting your business. Offer to write a project for free in exchange for their testimonial and a case study. Do it three times.

Next, draw up a list of 50 companies you'd like to work with. Check their websites to see what they're doing with social media.

Send an email through their Contact page, asking who is the person responsible for hiring freelance Social Media Experts. Most of the time, you'll get a response — note the name of the person responding.

Then email the correct contact person and tell them that "so-and-so suggested I reach out to you." Keep it short — five or six lines at most.

"The worst thing you can do is send long, pitching emails," Nick explained. "It doesn't work. It's like going on a date and talking about yourself incessantly for the first 10 minutes. Start with baby steps."

Repeat this step every week for 90 days to six months. "If you don't have enough clients at the end of six months, I'll eat my hat," Nick promised. "It works."
How Much Should You Charge?
If you're offering old-school starter packages, setting up platforms and managing them, you should charge $1,500-$2,000 monthly. When you have five of these retainer deals, you'll have a six-figure income, he pointed out.

How to Make Money as a Social Media Marketing Expert
Everything you need to know to become a social media marketing expert, as well as four different ways to make money using that expertise. Learn More »

Published: October 3, 2019