Living The Writer's Life: Susanna Perkins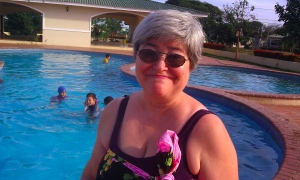 What did you do for income before you discovered copywriting?
I've worked in a hodgepodge of different jobs throughout my life, ranging from playing folk music in bars and coffeehouses to selling real estate and long-distance phone service. (I know, I'm dating myself here.) I also worked in newspapers, both on the production side and on the writing side. Eventually, I started freelancing for a local business-oriented magazine. Just before the financial meltdown in 2009, I was working for an attorney, writing reports about banking industry compliance.
When that job melted down, I took the AWAI Secrets of Writing HIGH-PERFORMANCE Business-to-Business Copy program and landed my first few writing clients.
What led you to first try Barefoot Writing?
It started as a desperation move — I was desperate to pay the bills, and with the economy in tatters, I couldn't find a job.
You've made a name for yourself in the industry as a WordPress expert. How did you do that?
I don't know that I'd go so far as to label myself an "expert," since I don't program or code. But I've become pretty adept at working with WordPress and sharing what I know. I think I'm fairly expert at breaking it down into bite-sized chunks and presenting information in ways that nontechnical people understand. That part of it came pretty naturally to me, as I consider myself a nontechnical person.
Can you pinpoint the place where your business took off?
My business took shape after I went through Nick Usborne's How to Write Your Own Money-Making Websites program. That's where I came up with the idea for my site, WordPress Building Blocks. I had a lot of fun with it, and I was able to test out my ideas with other members of the group.
After a short time, my work came to the attention of SiteSell, the company behind SBI!, which recruited me to write for the company and then asked me to join the team creating SBI! for WordPress. That project wrapped up about six months ago, but I'm still writing for them.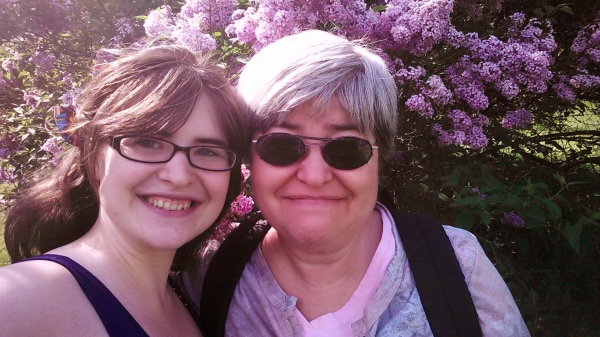 How do you take advantage of the freedom that comes with life as a Barefoot Writer?
When I started WordPress Building Blocks, we were living in the Republic of Panama because we couldn't afford to stay in the U.S. After two-and-a-half years there, my husband became increasingly concerned about his elderly parents, so we returned to the U.S. We plan to stick around here for a few more years, and then we'll probably move overseas again.
I love that I can work anywhere in the world, as long as I have an internet connection. I plan to visit my son in Seattle shortly, and I won't have to miss a beat. With kids scattered in Seattle, Los Angeles, upstate New York, Massachusetts, and Rhode Island, that's very important to me!
Besides writing, what would you love to do if you could do anything?
If I could do anything at all, I'd retire and travel the world.
What does your future hold?
I'm putting together my first course right now. Eventually, I'd like to do less hands-on WordPress site building and earn more of my income from books and courses. If I do well with that, I might be able to retire after all!
Susanna's Living The Writer's Life story was originally published in Barefoot Writer. To learn more about how you can start living your dream writer's life too, click here.
What help do you need to move forward with your version of the writer's life? Let us know in the comments below so we can help guide you in the right direction.
Published: October 25, 2019