'Marie Kondo' Your Job for Better,
More Joyful Work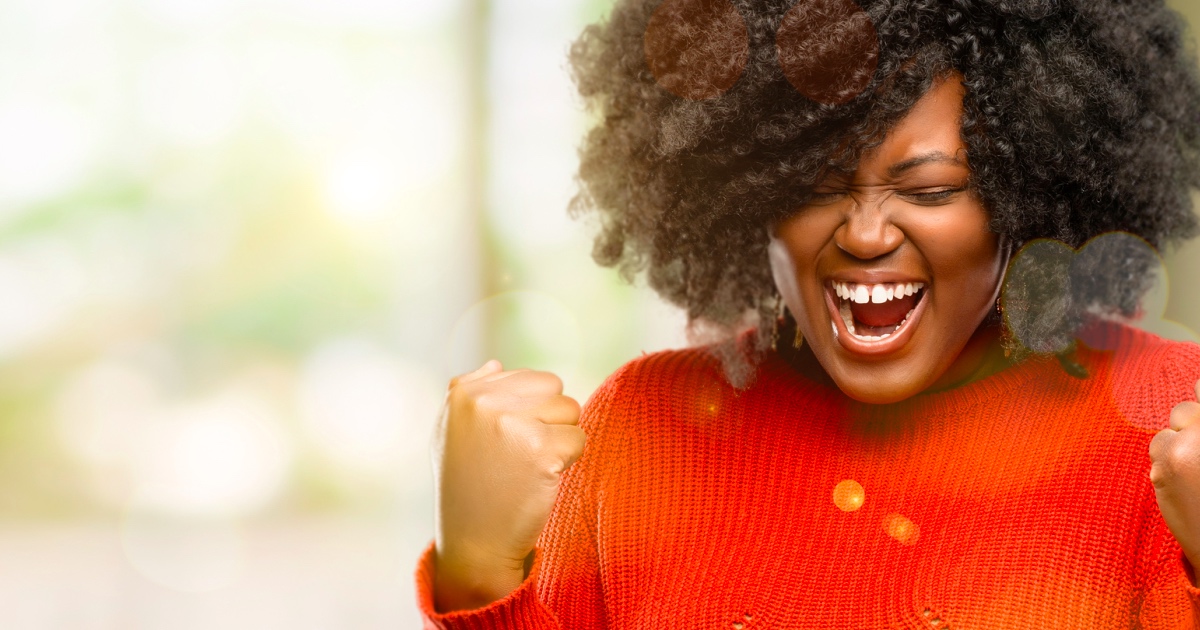 Six years ago, I was working my first job out of college, and I was pretty miserable.
It was my responsibility to find last-minute replacements for dental hygienists around the city who called in sick.
Every day, I'd show up and settle in to my desk with a little anxiety. The phone would ring, and I'd begin my frantic search through my Rolodex of temp workers.
Meanwhile, I knew I wanted to write, that I wanted to do something creative.
So I began to search for other opportunities …
I applied to grad schools for creative writing. I looked for different media jobs.
Ultimately, though, I decided to move to Prague to teach English.
Six years later, I'm still in Europe. I'm not yet the novelist I hope to be one day, but I'm writing constantly, and I'm getting paid for it — meaning I'm far closer to the writer's life than I've ever been before. And I'm definitely in a more joyful place than I was six years ago.
Not every day is joyful. Some days are mundane, slow, or stressful.
But by and large, when I think about what I get to do each day, I feel very grateful. I'm doing something I enjoy and am skilled at … and I'm connecting people with ideas and information to improve their lives.
Learning to Be Honest with Myself
Since leaving my job in New York, I've made the decision to change positions a few more times.
Sometimes it's been because I realized the work itself was not what I wanted to do long-term, like with teaching. Other times, I realized the environment wasn't a good fit for me … that I perform better with bosses and colleagues who push me to do my very best.
Other times, it's been simply out of necessity — I needed to find work that would pay me better!
Maybe I'm searching for something that doesn't exist. After all, no job or client is perfect. But I'm willing to keep improving, learning, and embracing better opportunities.
Now, if you don't like change, all this jumping around might sound scary. Quitting a job, transitioning to the freelance life, or dropping a client may fill you with anxiety.
But sometimes you have to embrace some temporary discomfort to reach a better, more joyful place.
So how can we know that it's a good time to move on? And if we're feeling stuck, how can we motivate ourselves to take the next step … even when it's scary?
Does Your Work Spark Joy?
Enter Marie Kondo, the Japanese tidying consultant who created the "KonMari Method" to change people's lives.
On the surface, the KonMari Method is about cleaning your house … but it's about so much more than that, too. In fact, it's designed to help you align your entire life with your desires and goals.
When it's time to tidy up, Marie has her clients ask themselves a simple question about their belongings.
"Does this spark joy?"
If the answer is yes, they keep the item.
If the answer is no, they thank the item, and put it aside to discard.
The goal is not necessarily minimalism. Marie's clients can keep their novel collection, or their 50 pairs of shoes, or the letters from their childhood pen pal — as long as each of these items truly brings the owner joy. The result is a more intentional and richer life.
Now, when we apply it to our work lives, the "spark joy" question may seem like too high a bar. But it shouldn't be.
After all, we spend perhaps a third of our lives at work … shouldn't we strive for projects that bring us joy?
And let's be honest here. Sure, perhaps the disgruntled 9-to-5 office worker needs to hear this the most, but just because we may have escaped our cubicle, doesn't mean we're off the hook.
As freelancers, we have all sorts of ways we compromise on our work!
We may take jobs we don't really enjoy to pay the bills (not so bad if it's an occasional thing, but not good if you do it over and over) … devalue our services by not charging the fees we deserve … or perhaps put off our personal writing goals because we're just too busy.
There could be many ways our work doesn't spark the joy it should.
But whatever our situation is — office work, freelance, or somewhere in between — the "Does this spark joy" question is an extremely powerful one because it cuts through all our excuses with its simplicity.
It asks us to be honest with ourselves. To be compassionately ruthless about our choices that have gotten us to where we are today. And to do the things we know we need to do to move forward.
A Posture of Gratitude Towards Our Past
Above all, the biggest lesson I've learned from Marie Kondo is that you don't need to feel any guilt or bitterness about your past work.
Whatever job you may have had … however frustrating your boss may have been … that experience has taught you something.
Marie shows us that before getting rid of a part of our lives — say, a shirt we no longer wear — we should first thank the item for what it's taught us. (Even if it's as simple as the lesson that yellow isn't our best color.)
This moment of gratitude and acknowledgement helps us avoid making the same mistakes again and again, and we begin to make better decisions.
When we apply this to our work, maybe we finally realize we work better in a team than on our own. Or maybe we discover that we enjoy writing content more than copy. Or maybe we find that we don't want to work in a certain industry.
This posture of gratitude and acknowledgement of lessons learned is not always easy to adopt, but it's begun to change the way I think and talk about my past work — even the jobs that caused me lots of stress and frustration.
After all, it was only by going through those opportunities that I was able to learn more about myself and find out what I actually want my working life to look like.
Doing the Work: Asking the Difficult Questions
So … are you ready to take the next step with me toward more joyful work? It might not be easy, but it couldn't be more important.
First, ask yourself the question.
Does my work spark joy?
If the answer is yes, you should feel proud — you are one of the few people who can truly say that.
If the answer is no — it's time for some reflection. Something isn't working for you …
Or if it's somewhere in the middle — maybe your work isn't bad, but it also doesn't bring you as much joy as you would like …
Then it's also time to dig a little deeper.
Take out a journal, or a piece of paper, and reflect on where you are, and what your next steps should be.
Here are some questions to get you started.
Why am I continuing to do work I don't enjoy?
Am I doing this work out of obligation to a friend/family/colleague? Because I'm scared of change? Because I really need the money/benefits?
What do I dislike about this job?
Is it the working hours? Colleagues? Type of work? The environment?
What brings me joy in this job?
Do I like my colleagues? The projects I'm doing? My office?
What have I learned about myself from this job I can take with me to the next phase?
What kind of environment helps me be more productive? What kind of things make me feel satisfied at the end of the day? What am I really, really good at?
What's most important to me about my work?
Is it the type of work I do? The type of companies I work for? The pay? Flexibility?
What do I need to do get where I want to go?
Do I need some additional training, or maybe a mentor? Am I surrounding myself with like-minded people? Am I following a clear roadmap that will help me get to my destination more quickly?
The first step toward building the career and the life you want is acknowledging where you are now.
So get out that journal, start reflecting, and let's all pursue better, more joyful work together.
Who knows — maybe you'll find the motivation to go after more interesting clients, start working on that novel again, or lay the groundwork for quitting your day job.
And if this exercise does give you some clarity, please let me know — I'd love to learn from you and hear about it in the comments below.
This article, 'Marie Kondo' Your Job for Better, More Joyful Work, was originally published by Wealthy Web Writer.

The Professional Writers' Alliance
At last, a professional organization that caters to the needs of direct-response industry writers. Find out how membership can change the course of your career. Learn More »

Published: October 2, 2019