Why Gordon Graham Is Your Ideal Teacher for This In-Demand B2B Niche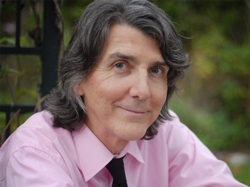 You may recognize the name Gordon Graham from AWAI events or programs in the B2B niche.
Now, for the first time ever, Gordon has agreed to lead a small group of writers in learning all the ins and outs of writing effective white papers, one of the most in-demand B2B projects.
And there's no better person than Gordon, an award-winning, veteran white paper specialist (he's known as That White Paper Guy), to lead the way.
Gordon has written …
More than 300 white papers for clients in all sorts of industries, including 3M, Google, and Verizon
Hundreds of case studies (another B2B marketing staple)
Almost 1,000 magazine articles
Dozens of technical manuals for software and hardware
And, of course, White Papers for Dummies
He's also …
Taught technical and marketing writing at two universities
Led more than 75 workshops and webinars on professional writing
Given in-house training at tech firms like Cisco, Ericsson, and Sprint
Helped grow revenues from $250,000 to $14 million in three years at a software startup where he worked as the VP of marketing.
It's safe to say that Gordon knows B2B and white papers. He's also an enthusiastic teacher and caring mentor, and he's sharing all he knows in a program called The Ultimate White Paper Mentorship.
It consists of seven weeks of live online training sessions where you go through the process of crafting a white paper, step by step, from research to outline to writing and more. Gordon will also share his tricks of the trade for finding clients and showcasing your professional skills so they hire you.
As part of the program, Gordon will be offering feedback and closely watching your progress, giving advice and answering questions along the way. You'll also receive checklists and cheat sheets based on his many years of experience, so you can hit the ground running and start working on your first paid projects as soon as possible.
One last thing … he'll be recommending top students to his own clients for paid white paper projects. You see, Gordon is so in-demand he turns away projects all the time. He'd like to be able to refer his clients to other qualified writers … like you.
Gordon is taking on students for his new program, The Ultimate White Paper Mentorship, right now. If you sign up before Oct. 10, you'll get a 50% discount.

The Professional Writers' Alliance
At last, a professional organization that caters to the needs of direct-response industry writers. Find out how membership can change the course of your career. Learn More »

Published: October 9, 2019