5 Reasons Businesses Need Web Writers to Transform Their Websites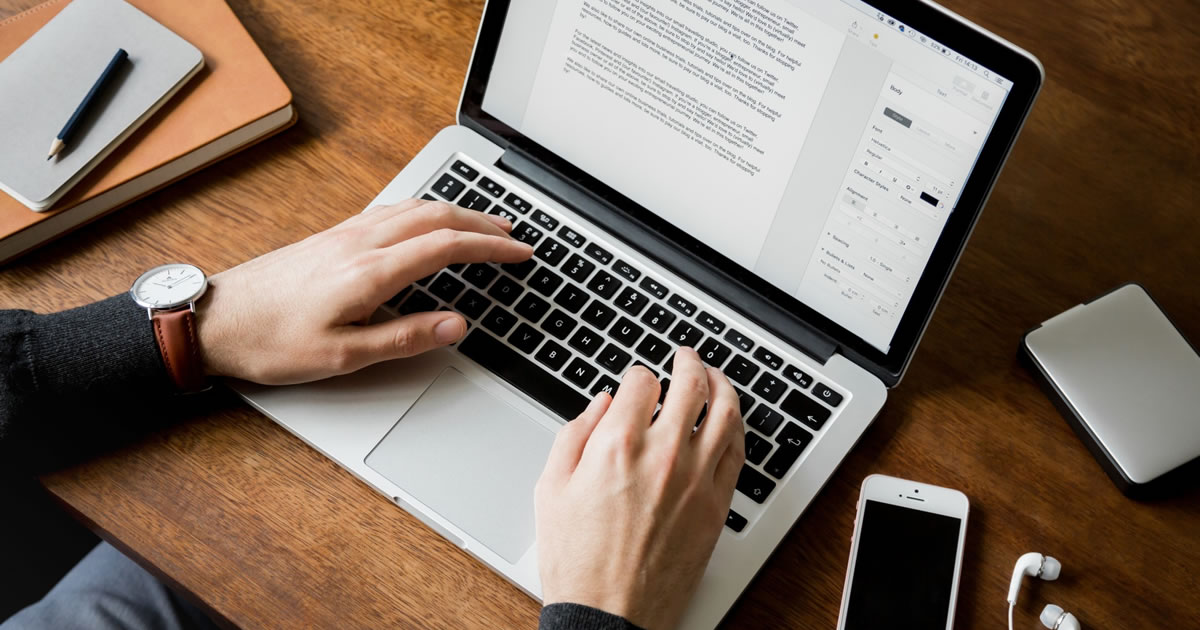 How often do you land on a website and click away because …
You can't find what you're looking for
The website gives you no clue what the business actually does
Site navigation is a confusing mess
The copy's hard to read
It's full of meaningless corporate-speak
The site is old and outdated
The website is shouting at you to buy, buy, buy
An annoying popup covers the screen the moment you open a page
… and so on.
Are any of these familiar? I'm guessing you're nodding your head about now.
They're all examples of bad websites.
A bad website is simply one that doesn't solve the visitor's problem.
And each bad website is an opportunity for you.
Businesses need web writers to fix their websites. And you're the one who can help them!
First, before we talk about how you can help, let's take a quick look at why you'd want to.
With training and a little practice, you could complete each of these high-demand web projects in as little as a day or two and earn these fees …
Homepage copy: $450 to $4,500
Subscription pages: $450 to $4,500
Information pages: $150 to $750
Landing pages: $450 to $1,000
Blogs: $50-$500 per post
Website copy: $1,000 to $3,500
And that's just a sample of the web projects that are in-demand today.
Now, how can you help businesses transform their mediocre websites into high-quality websites? Let's explore this further.
1. Make Their Website Shine
A good website answers the visitor's questions, and solves problems.
Say you're looking for help with growing tomatoes at home. When you find a site that says, "We help you grow delicious tomatoes in your garden" then you instinctively know you're in the right place.
Then you look a bit further and realize:
Their navigation is clear
Their copy is low-key and friendly
You can search easily
You can contact them to ask a question
Everything is neatly divided into clear sections on the navigation menu
Buying from their online shop is a breeze
They have a blog which answers all your questions
… and so on. In short, you spend time on their website and maybe even subscribe to their newsletter.
Bottom line, a good website is important for business. Especially in the super-competitive world we live in. Every business needs a good website, yet very few actually have one.
Businesses need a web writer who can make their website stand out.
2. Grow Their Traffic
Most businesses know they need a website. Yet many don't really know why. They have no idea about what ingredients are needed or even how a website can be the cornerstone of their entire marketing campaign.
And even fewer know what makes a good website.
Here's a typical scenario. A web designer creates a site for a business then writes the copy, almost as an afterthought. At first traffic spikes, then steadily declines … until the site is invisible in the search engines.
The business has no idea why, or what they should do to reverse the decline.
Imagine if you could tell these businesses exactly why their website isn't attracting traffic and how to fix it. You review their website, explain what needs improvement … then they get you to fix their website to attract more traffic.
Businesses need a web writer who can generate traffic and grow that traffic.
3. Create Online Real Estate No One Can Take Away
Social media is crucial to every company's marketing plan. The thing is, social media can change overnight. Look at Facebook, for example. Business Pages were all the rage, then overnight they vanished under an avalanche of Facebook Groups.
These algorithm changes can cripple a business if they're dependent on just one social media channel.
How can a business keep up? Sure, they need to play the social media game. But if they rely solely on Facebook to promote their business, their brand presence could disappear overnight and there's not a thing they could do about it.
The business is totally at the mercy of social media algorithms.
That's why a website has to be the cornerstone of any business. The business owns the website and controls it 100%.
Social media should be a means of driving traffic to the website, but the website is the central hub.
Many businesses don't realize how fundamental a website is to their business success. Although once you explain this, guess who they'll hire to rewrite their website … and maybe even restructure how they use social media?
That's right, you!
Businesses need a web writer who understands how important a website is to their branding.
And now we get to my personal favorite. The "never finished" syndrome …
4. Feed the Greedy Dragon
There's no such thing as a "finished" website.
The search engines continually demand new content, like the greedy dragon who always needs to hoard more gold. More content equals more work for web writers. As a web writer, you're ideally placed to feed the greedy dragon.
One way is to develop a blog for the business. You might write tips or how-to's, examples of how they've solved a client's problem with their product … any content which helps their audience.
If you score a regular blog-writing gig, then you have regular paid work. Now do you see why this is my personal favorite?
And what if the business launches a new product or wants to add a new section to their website? You're at top of mind because you're their web writer, their "expert."
So, the search engines' insatiable demand for new content might be a curse for business. However, owHit's a fantastic opportunity for you!
Businesses need a web writer who can feed the greedy dragon.
5. Grow Their Brand with New Opportunities
After a business gets to know and trust you, they'll likely ask you to take on projects you'd never even considered. Or you might identify an opportunity and send them a proposal. Either way, they can see you're making a difference and want you to "keep working your magic."
A few examples of projects you might be asked to do:
Write Facebook and/or Google Ads
Manage their social media
Review (audit) their website
Write video scripts
Rewrite their website
Update old content
Add Search Engine Optimization (SEO)
Build email subscriber lists
Write their newsletter
The opportunities are endless … as are the paychecks.
Businesses need a web writer who can grow their brand.
And all the time, you're helping that business increase their profits. That's good news for them … and great news for you.
Summing Up
Stand in the shoes of a marketing manager for a second. Consider your value to their business as a web writer. If you know the essential ingredients of a good website and can apply those techniques, then you're an invaluable asset to any business. You become their go-to person, their expert.
And you can charge accordingly.
Above all else though, web writing is fun, dynamic, and exciting. No more dragging yourself out of bed to face another boring workday. Instead, you'll be learning and creating, actively helping to build a business as their web content expert.
You don't need many clients either. Once you prove yourself as a competent web writer, your expertise will be in demand time and again.
Seize the opportunity and go for it!
If you have any questions about getting started as a web writer, please ask in the comments.

The Digital Copywriter's Handbook
Learn how to become an in-demand online copywriter for companies big and small. Online copywriting expert Nick Usborne shows you how to write web copy that converts. Learn More »

Published: November 21, 2019