6 B2B Copywriting Trends Spell Opportunity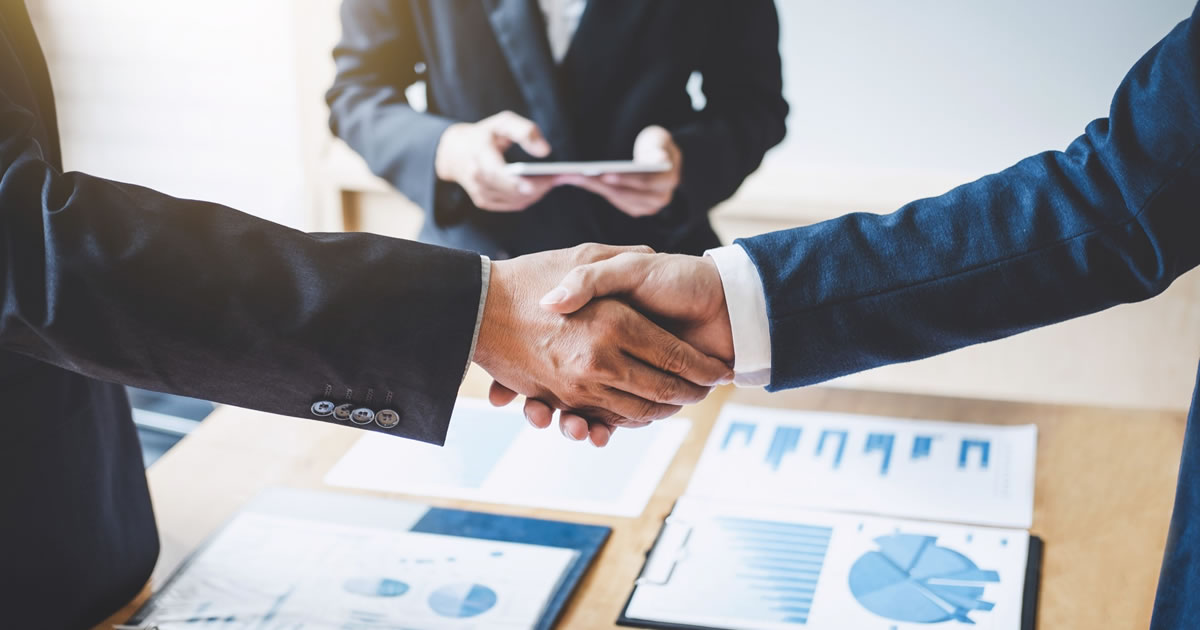 While researching B2B marketing trends for next year, there's one theme I keep running into over and over …
Quality over quantity.
The thing is, at the turn of the century, new technology made it easy for marketers to use a quantity-based approach. It was easy to send out thousands of emails, so casting a wide net became the norm.
However, nowadays, prospects are ignoring email blasts and generic advertising. Instead, they look for quality, and respond better to personalized messages that deliver valuable information.
With a strong foundation in B2B copywriting skills, you can be the one to write this type of quality, targeted copy. This upcoming year can be where you really shine — and really grow your income.
Based on my personal experience and research from various sources, here are some emerging top trends …
B2B Trend #1: Educational Content
Content marketing — content that focuses on teaching or delivering information — remains just as important as ever.
This includes a wide variety of projects, such as articles and blog posts, white papers, case studies, and more.
With content marketing, the goal is to become a trusted resource that a prospect goes to for information. That's because, when considering a purchase, B2B prospects will usually research information and answers to their questions BEFORE they look at specific companies that sell a product or service.
If you can place your B2B client as the go-to source of knowledge and information for their prospects, then you'll be giving them a leg up when it comes time for those prospects to start considering a purchase. Which is why this type of writing is so in-demand.
B2B Trend #2: SEO
SEO, or Search Engine Optimization, is the practice of using keywords and key phrases on websites to move your client higher in Google's search results — and thus help prospects find them more easily.
This service is absolutely in demand. I'd say at least half of my clients discuss SEO when we're in the proposal stage of an online copywriting project.
Plus, according to a recent Google report, there's been a shift in the B2B researcher demographic (the ones who are involved with buying decisions) — with nearly half being millennials. Since millennials grew up with technology, these B2B prospects will likely conduct their research on a computer, tablet, or smartphone.
That means SEO may be more important than ever, so these B2B researchers can find your client online.
If you're interested in SEO, it's something you can use for nearly any type of web project — from web pages, to blog posts, to FAQ pages, product descriptions, and more.
B2B Trend #3: Emails
Emails are still a tried-and-true method of marketing, that get excellent results if done well.
This can include standalone emails, autoresponders series, and e-newsletters. E-newsletters are an especially good opportunity if you like paycheck certainty, since they give you a recurring income month after month.
A buzzword to look for in the coming year is "triggered emails." This means, the emails the prospect receives are triggered by their actions. Examples of this include:
A welcome email for signing up.
Cart abandon emails for online purchases the prospect didn't complete.
Birthday emails.
Reactivation emails for prospects who haven't opened any of your client's emails in a while.
If you can write these types of emails for B2B clients, you have a skill that will be in-demand.
B2B Trend #4: Lead Generation
Email marketing is very important — but, in order to effectively use it, your client will need to have an email list full of qualified B2B prospects and buyers.
For that reason, lead generation is a very important skill, one that can keep you very busy with paid projects.
As a simple definition, lead generation means bringing in qualified prospects. Typically, you need to get their email address or other contact information in order to communicate with them, nurture a relationship, and move them along the sales process.
So, lead generation could mean:
Writing a special report, white paper, or how-to guide. In exchange for this report, the prospect gives their email address.
Creating a landing page for that special report.
Writing any other associated copy to bring prospects to that special report — such as social media ads, PPC ads, direct-mail campaigns, and more.
As a B2B copywriter, you can be the go-to person for all of this copy.
B2B Trend #5: Brand Building
The days of faceless business entities may be nearing an end …
Instead, many prospects like to work with someone who personalizes their communications to meet them where they're at, and has a brand identity they can relate to. And that's true for B2B, as well as B2C.
This can include many different copywriting opportunities for you, such as:
Using storytelling to help your B2B client share their message.
Case studies from happy customers.
Social media copy.
Developing an elevator pitch or tagline.
Public relations announcements and projects.
In fact, I recently had a client reach out to me for short public relations projects — ghostwriting magazine blurbs for their veterinary expert.
Really, the opportunities here are endless. Next year should provide no shortage of brand-related copywriting projects!
B2B Trend #6: Videos
YouTube is now the largest search engine besides Google. And according to the same study I mentioned earlier, 70% of B2B buyers and researchers watch videos during the research process, along the way to a purchase.
So, there's no denying that video should be an integral part of the marketing process for many businesses.
As a B2B copywriter, you can get involved with video scripts in a number of different ways, including Video Sales Letters (VSLs), informational YouTube videos, how-to videos for a company's website, and more.
And, don't forget to talk to your client about writing the associated copy — the transcript, video description, and any emails or social media posts used to promote the video.
Getting Started
Begin with a strong foundation in B2B copywriting. By learning the fundamentals, you'll have transferrable skills that will keep you in-demand, even as technology continues to evolve and new marketing media are created.
Once you've brushed up on the fundamentals, here are three ways to grab a piece of the pie on these new trends:
Suggest these projects to your current clients.
Offer one or more of these services as an add-on or a la carte option for any new client proposals (having these valuable skills may even help you get hired).
List these skills on your website and LinkedIn profile, to help interested clients find you.
Now, get out there and make this coming year your best year yet!
Are you considering specializing in B2B? What types of projects interest you? Let us know in the comments below.

Modern B2B Copywriting
Learn everything you need to know to succeed as a B2B copywriter from marketing your services to writing copy and everything in between. Learn More »

Published: November 26, 2019