7 Tips for Healthy B2B Client Relationships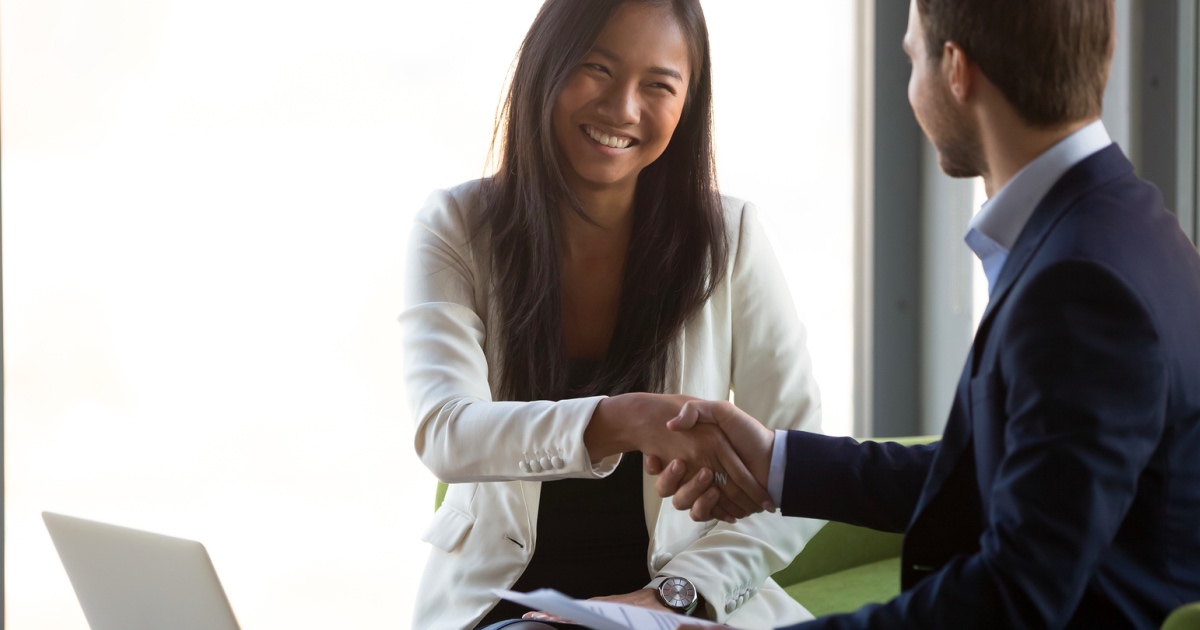 For copywriters, every business relationship starts and progresses differently …
Keeping and advancing these relationships is important for the growth of your business.
You may wonder what the perfect dynamics of a working client relationship are. How can a copywriter build relationships to get more referrals, make friends, and earn the trust of clients … All the while keeping the business policies in place?
Here are seven tips to establish and maintain healthy relationships.
But one note first … some copywriters compromise their business policies for relationships' sake. While other freelance writers stand their ground for these non-negotiables, even if it costs them a business relationship. What we all want is to draw a fine balance between nurturing business relationships and asserting boundaries that are necessary for copywriters to sleep peacefully.
Why Client Relationships Matter
Existing clients become our marketers. We all like to talk about the services and products we love. Successful relationships with current and past clients help expand the business — reach new prospects, get referrals, and create a network of people who know and appreciate your worth.
All freelance copywriters need people around them to thrive. Without working client relationships, we could go out of business in a blink.
How then can we draw from our interpersonal superpowers to create and maintain healthy business relationships?
Draw Lines and Keep Within

Boundaries help us sleep well. Setting the right boundaries in your business can help you cut through a lot of hassle. But, these boundaries can sometimes mess with the client's expectations or demands.

You get to choose your priorities in that case.

Here are a few boundaries copywriters can create to build healthy client relationships:

Getting a say in matters such as when to get on a call. (One client always thought I was up at night when he had the time for a 'quick' call. Imagine!)
Asking for advance payment, usually 50% up front.
Expecting a formal agreement or a contract to seal the deal.
Not feeling obligated to respond to an email the same day (or time).
Terminating a business relationship with a client who doesn't value you, your time, or your expertise.

Sometimes clients don't respect a freelancer's boundaries. Even though maintaining client relationships is important, it should not supersede your peace and dignity.

Qualify Prospects

There are several reasons why we qualify each prospect comprehensively. Since you invest time and energy into each relationship, ask the following questions to ensure you are working toward the right relationships:

Do they have the budget to afford your fees?
Will they turn out to be more hassle than they're worth?
Are they expecting you to do more than is normal for the project?
Are they re-negotiating a lot, or changing the scope or scale of the project frequently?
Are they flexible about their strategy, needs?
Will they be open to accepting your suggestions and treating you like a partner on the project?

No matter how hard you try to build healthy relationships with the wrong prospects, they don't budge. Spot the tell-tale signs in the first call. Are they cutting you short? Not listening to or valuing your opinions?

All these signs tell whether a prospect is worth working for.

In the first two steps, we have chosen the right relationships we want to work toward by drawing boundaries and qualifying prospects. Now it's time to build.

Over-deliver

Remember, clients are often apprehensive about working with a new copywriter who they've never met.

It's your job to make them comfortable trusting you. Marketing managers are accountable for freelance relationships that don't work. It's not hard to see why they get anxious, right?

An easy way to secure a client's loyalty and trust is by exceeding their expectations.

Do something they didn't expect you to. Wow them on the first project. Suggest keywords they can target. Advise them on their distribution strategy.

Anything you feel might add value to their marketing efforts while not telling them how to do their job or giving the impression that you like working for free.

Keep in Consistent Contact

Stay top-of-mind with previous clients who might need your services in the future or know someone who does. Maintaining a business relationship can be as easy as commenting on your previous clients' LinkedIn posts once in a while.

Record the names of people (in a spreadsheet) you want to keep in touch with. Then, every week or so, look for at least one way to get in touch with them.

Tag them in relevant posts that they might find valuable. Wish them well on their special day. Congratulate them on a new job or work anniversary. Or, simply lookout for what they are reading, sharing, and talking about on social media.

The primary idea is to get in front of previous clients and remind them of your existence so that when asked if they know a copywriter, you cross their mind before anyone else.

Gather Feedback and Work on It

Good client relationships result when clients are happy about your services and satisfied with what you've delivered. But, they might not tell you how they liked your offerings.

I had one client who always kept me in the dark about what they thought of my work — even though I worked with them for a year. I could never get them to speak their minds. But, when we completed our project, and it was my last month working with them, they said all the things I had been waiting to hear.

In cases such as these, asking helps. When you ask clients to provide honest feedback, you create a space where a client can express satisfaction ( … testimonial?) or dissatisfaction (potential to improve).

Also, businesses have a hundred things going on, which may be higher in priority than their content. Even if they like what you're doing, it might never occur to them to speak. So, ask!

And, when they tell you something could improve, act on it. This is the surest way to build credibility and loyalty in your relationships.

Making clients feel heard and understood goes a long way in building and keeping great relationships.

Loosen the B2B Formal Dialog

If you've been in a corporate setting, you must know a lot goes on besides work. Parties, games, outings, and holidays. Also, know that the B2B formal language does not exist outside of a few companies' white papers.

To build healthy client relationships, talk in what I call the 'business casual' language. It's not suited up, but also not in short pants.

Consider yourself one business owner talking to another. Communicate and behave as though you're a partner with them on your project.

Drop the formal language to create a space where you are equal to the client — a capable business owner rather than an employee in the 21st century.

Ask for Their Support

You're providing your client with your best work and being a good partner. It's okay to ask them for:

Referrals — Asking for referrals is the quickest way to get them. Once in a while, it is okay for you to reconnect with previous clients, reiterate your services, and request them to refer you to someone who might be looking for a [your kind of] writer.
Recommendations — Worked with a client and never heard from them again? If you know they were happy with your work, ask for a LinkedIn recommendation. If you aren't sure, ask! I recently had a client circle back after eight months to leave me a LinkedIn recommendation for website copy they still hadn't used as their product launch was postponed. All because I had asked them for it after completing the job.
Testimonials — The LinkedIn recommendation section is my preferred spot for showcasing how awesome I am. But, some people might not be active on LinkedIn or feel uncomfortable giving one. In that case, ask for an email testimonial. You can then snapshot the text, create an image, and show it on a LinkedIn post and include it on your business website.
Building healthy client relationships and maintaining them is no different in the business world than it is personally. What we need to do is care about the other person's emotions, needs, and concerns first, nurture the relationship by giving more than we expect, and then leverage it to grow our business.
Do you have any tips or strategies on maintaining healthy client relationships? Tell me in the comments section.

The Professional Writers' Alliance
At last, a professional organization that caters to the needs of direct-response industry writers. Find out how membership can change the course of your career. Learn More »

Published: November 21, 2019