B2B Copywriting: The Often Overlooked But Extremely Lucrative Industry
with Clients Everywhere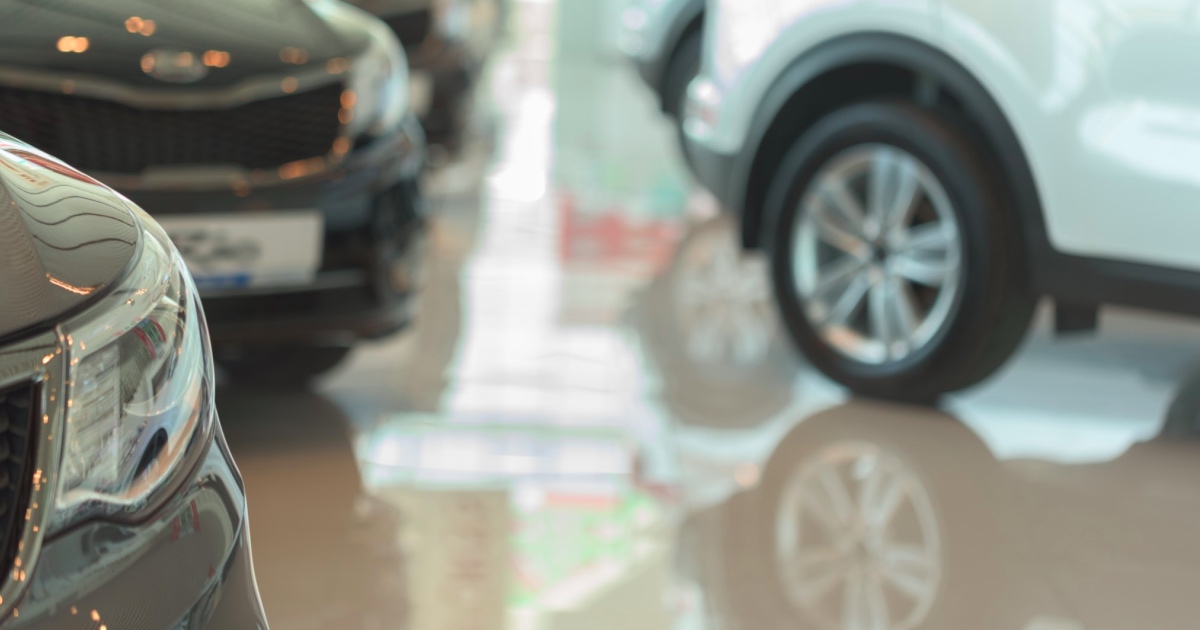 You can't find a sign anywhere nearby, but the spot is called "laydown lane."
It also happens to be located at the very end of the parking lot. And that's on purpose.
Whoever parks their car in that spot is known as a "laydown," the nickname car salesmen give to a person who is timid and doesn't like to negotiate. It also means more than likely that person will pay any price the salesperson suggests.
A "one-legged" shopper is a customer that comes to the dealership without their spouse. This means no matter what deal is worked out, it will be put on hold until that person has talked with their partner.
Of course, the longer the deal is on hold, the less likely the car will be bought.
And speaking of being bought, the first car the salesperson shows you isn't random. It's usually one that has been sitting on the lot too long. The car dealership will keep lowering the price tag to get the car sold faster. And the salesperson who is finally able to sell it gets awarded a cash prize known as a spiff.
Even the amount of gas in the tank of the customer's car means something. If there's a quarter of a tank left, that's a sure sign the customer is more than eager to trade their used car in for a new one.
And if you walk in to the showroom floor with ads from other dealers, you're known as a professor. That also means closing the deal will take a little more time and effort.
Ask David Teves and he'll tell you these are just a few examples automobile salespeople use to judge the buying behavior of people shopping for cars. It's their own special lingo they use to determine which customers are more likely to make a purchase and which aren't.
David is a former car salesman with more than 40 years in the industry. When he wasn't busy selling cars, he was writing about the auto industry's insider selling secrets on his blog, Confessions of a Car Man.
David created his blog for a few reasons. One was to help educate the public on how to deal with car salespeople and learn about different types of cars. The other was because his real goal in life was to be a writer or, as he likes to call himself, a storyteller.
His blog served as a place he could share car-selling stories while at the same time, perfect his writing skill and style. He figured if he kept at it, he might be able to land a book deal with a publisher.
And it actually happened.
To date, David has written 21 books, with several titles winding up on Amazon's top seller list. Being a published author meant he'd have to give up his blog. And while Confessions of a Car man is still a live site, David no longer adds new content to it. In fact, the last post he put up was back in 2014.
But you can still find some useful insights on buying a car on his blog. And in just a minute, I'll share one more tip with you, but first, let me answer the question you're probably wondering: Sandy, what does buying a car have to do with my copywriting career?
Well, Dear Copywriter, the answer is there's a unique opportunity in the auto industry that could catapult your freelance writing career and income … one you probably don't know exists.
You see, David realized his days of selling cars were coming to an end as more and more car dealers were moving the whole buying process online. These days, you can pick out a car from an online inventory list, including the upgrades, and do all the negotiating through emails with the dealer.
Autoraptor says internet car sales have become so prevalent that it's vital for dealerships to perfect their online presence to stay ahead of their competition. But it's not just consumer online car purchases that dealers need to pay attention to … it's also B2B sales.
Rental companies, fleets owned by multi-national companies, shuttle van services offered by hotels, along with chauffeur-driven cars are what make up B2B car purchases, which are worth much more than a regular consumer car sale.
This list doesn't even include the auto auction industry, where car dealers buy and sell vehicles. According to the National Auto Auction Association, the auto auction segment has blossomed into a $100 billion market.
And that huge growth is fueling the need for the auto industry to have a B2B marketing strategy in place. And that requires well-trained B2B writers.
The truth is, the B2B market itself is huge. Statista reports that B2B companies generate a whopping $9.6 trillion in revenues per year.
Here's the thing to keep in mind. B2B transactions aren't just one and done. Sometimes it could be up to a dozen different or several hundred items that make up a single B2B purchase. We're talking equipment, raw materials, manufacturing, and software, to name a few that go into the B2B sales process.
B2B companies are using copywriters to facilitate those sales through small but effective lead-generation emails, ads, content marketing, social media, and Google Ads. Some B2B companies even produce little three-minute video scripts that a purchasing manager can watch quickly on his computer or smartphone.
Sometimes a product will call for a white paper — which is a six-to-12-page research report on the B2B product or component you're selling (and likely one of the "biggest" projects you'll ever see as a B2B writer) …
Case studies — which are essentially little problem-solution "customer testimonial stories" — are another popular B2B marketing technique.
The fact is, there are over a dozen different marketing tools B2B companies can use. And they all have one thing in common: no hard selling.
Nope, instead it's just one professional communicating the benefits about their products and/or services to another professional.
And because there are so many ways B2B companies can reach their customers — as a copywriter, you can generate a very comfortable six-figure income with just three of four active clients.
How do you become a B2B copywriter?
If I were you, I'd let an expert show me how to get started. And one of the best experts available is B2B copywriting expert, Steve Slaunwhite.
If you want to know all the steps involved in becoming a B2B copywriting expert, along with how to do the 12 most in-demand projects, check out Steve's foundational learning program.
He walks you through each type, so you know what it entails, how to do it, and what kind of fees you can expect to charge your clients. The details on the program are right here.
One more car buying secret … The puppy-dogging car buying technique is employed when a customer is on the fence about buying a car. The best strategy a salesperson can use is to insist he or she take it home for the night. When they show it off to their friends, family, and neighbors, everyone makes the same kind of fuss as if it were a new puppy. And it's that fuss that convinces the customer to buy the car.

Modern B2B Copywriting
Learn everything you need to know to succeed as a B2B copywriter from marketing your services to writing copy and everything in between. Learn More »

Published: November 25, 2019