Fired, Wired, and Grateful: The Secret to Big Wins in Writing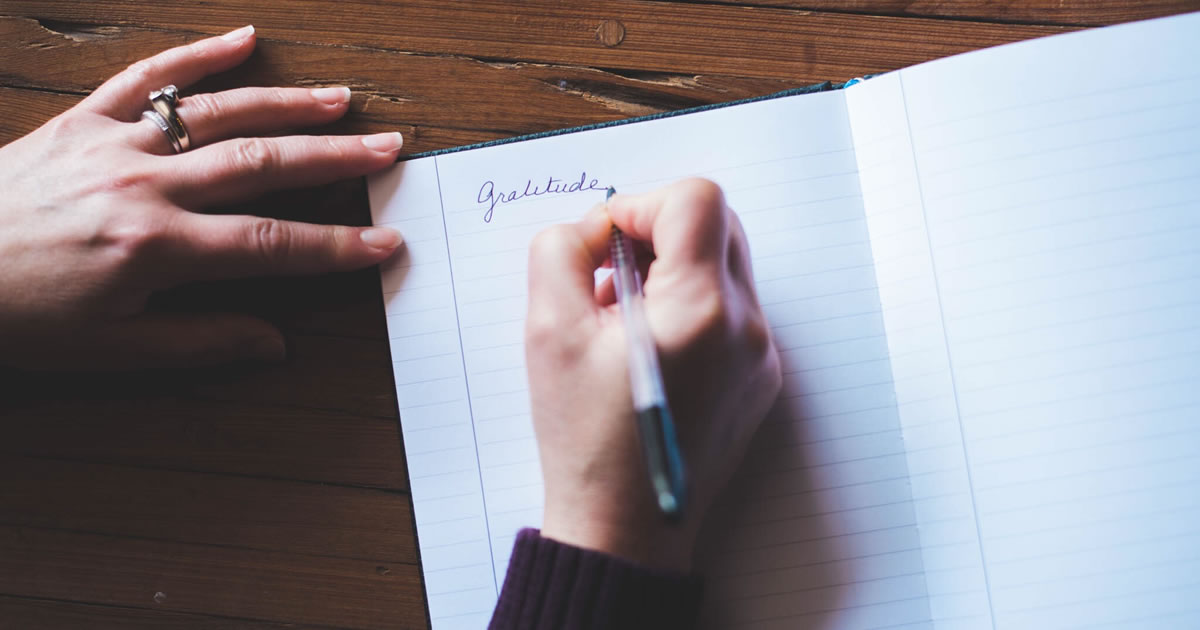 Have you ever practiced your "author signature"?
You know … the scrawl with a flourish you'll someday inscribe into thousands of opening pages on your future best-selling book.
Or maybe that was just me …
While grade school friends of mine doodled their names with the last name of their latest crushes, I was scribbling variations of my own full name, trying to picture how it would look on a book.
Not that I'd written a book or had any plans to.
But something about the writer's life called to me, from an early age …
I'll always thank my stars that I listened, and I want to tell you the story of how I got here — to six-figures as a freelance copywriter — in hopes that it might help you on your own writing journey.
These days, I'm well-connected and successful. Living the dream, as they say. Money keeps pouring in from projects I have a blast writing. I get emails from and have video meetings with hero writers and marketers I once sat in awe of from afar. (I'm still in awe, only now they know my first name.)
Yet this isn't about how I try-try-tried again and eventually found success.
It's the truth behind what it's like to be face-planted in mud, and how welcoming and forgiving and encouraging this great community of AWAI copywriters really is.
I came into this writing world with a story like most everyone's; probably yours, too: I'd always liked writing, my teachers told me I was good at it, I wanted to leave my boring day job, I didn't like the commute, craved control, wanted more income, etc.
One of AWAI's letters appeared in my mailbox; I hemmed and hawed, took the plunge, quit my job, and went all-in.
Depending on the spin I add, that sometimes sounds brave. Sometimes crazy. Maybe romantic.
The reality is that it was very quiet.
The first day I officially called myself a copywriter and worked from home was just a day of staring at my screen.
I knew there were clients out there, waiting for me … that they needed persuasive writing … that they would pay well …
But I didn't know how to make them come to me. I gawked at that screen like a kid watching a magic show, staring down the magician's hat in hopes that a fat, furry bunny appears.
I didn't know the first thing about starting a business. I didn't know the first thing about self-motivation.
Up till then, I'd excelled at everything I did because I was given a full set of instructions on what to do and how to do it.
But writing? Nobody tells you how far to push yourself, or when to ease up, or how to smash your nose into that grindstone.
One month went by … then another.
I subscribed to and read a lot of e-letters. I studied The Accelerated Program for Six-Figure Copywriting.
I also took a lot of breaks to watch movies for "inspiration" and "emotional support." (I never told my husband about these breaks.)
I quit doodling variations of my future author name.
I started skimming the classifieds.
One day, I sobbed uncontrollably on the shower floor, curled up in a miserable heap of disappointment.
I couldn't even call myself a failure. I hadn't landed a single assignment at which to fail.
And then …
Gratitude stepped in, like a silky curtain there to shield me from the blinding light of self-loathing.
I don't remember how it started. Probably some combination of Mark Ford's journaling decree combined with AWAI's "write every day" mantra combined with the need to find a glowing ember amongst the ashes of my writing dreams.
At the beginning of each day, I opened my Gratitude Journal. It was a small journal and didn't take long to fill a page. I committed to a page a day of grateful statements.
Each entry began with the date and the line, "I am grateful for …"
I started with obvious things. Family. Friends. The roof over my head.
But I forced myself to write about one new thing each day, something I hadn't noticed before. And I had to add my "reason why."
One day I wrote I was grateful for paper clips. And bees. And pepper.
Another day, I was grateful for my laptop. It hadn't quit on me yet.
Bank account at nil? I'm grateful for the opportunity to change that.
Got rejected on that last writing project I tried for? I'm grateful I learned that's not the industry for me.
It was gradual, but something started to happen … a change within me, I suppose.
It became easier to sit down at my desk, even though I still had nothing to do.
It became easier to look at my bank statement, even though my accounts were still empty.
It became easier to reach out on the AWAI forums … to ask questions … to introduce myself.
I made a few connections, and then more. I realized I wasn't the only one struggling. Nobody gets a slam-dunk writing career from day one.
That first year, my Gratitude Journal gave me the will to keep trying. And it was that one-foot-in-front-of-the-other progression that got me to my cushy spot as a writer today.
You should try it. And that's not just me giving my woo-woo-it-worked-for-me prescription. The cognitive benefits of gratitude are backed by science.
In studies done at the UCLA Mindfulness Awareness Research Center, regularly expressing gratitude changes the molecular structure of your brain. It helps sync your multiple brain regions together and activates your reward pathways and your hypothalamus (which helps regulate behavior).
Gratitude even helps boost serotonin levels and stimulates dopamine creation in the brain stem.
Gratitude also improves your health in myriad ways, including boosting metabolism, lowering stress, and helping with sleep.
And you can bet your boots that when you feel good, and healthy, and well-rested … it's a heck of a lot easier to write well.
This is all backed by something called Hebbian theory, which is a neuroscientific explanation about the way repeated and persistent stimulation of your brain cells helps them learn and adapt. In effect, cells that fire together, wire together. That makes your brain stronger, more powerful, and more nimble.
All thanks to gratitude!
There are lots of easy ways to bring gratitude into your daily writing rituals. I'm clearly a fan of the Gratitude Journal. Other ways to practice gratitude include:
Tell someone something you like about them.
Come up with something you like about yourself and say it out loud to the mirror.
Think about a time when things went well for you and remember how it felt.
Find the silver lining the next time something doesn't go your way … in fact, find five silver linings.
Write a thank you note to someone.
Re-live something nice someone did for you … then call them up and tell them how much you appreciated it.
Perform an act of kindness, like buying a stranger a cup of coffee.
There were other things that helped me achieve success as a writer. (Like the completely crazy thing Rebecca Matter did — I'll tell you about it next time.)
But I know gratitude helped carry me over the bigger bumps of starting out.
I've gotten away from it over the years … and I've had some challenges as a result.
Though as the New Year approaches, I'm going to incorporate daily gratitude into my life again … and I also plan to take my writing to the next level.
I hope you'll do the same, and I wish you luck in moving forward to achieve the writing goals you've set for yourself.
Have you tried a Gratitude Journal or something similar? Share with us in the comments.

The Professional Writers' Alliance
At last, a professional organization that caters to the needs of direct-response industry writers. Find out how membership can change the course of your career. Learn More »

Published: November 28, 2019