Get a Retainer Contract Valued at
$5,000 a Month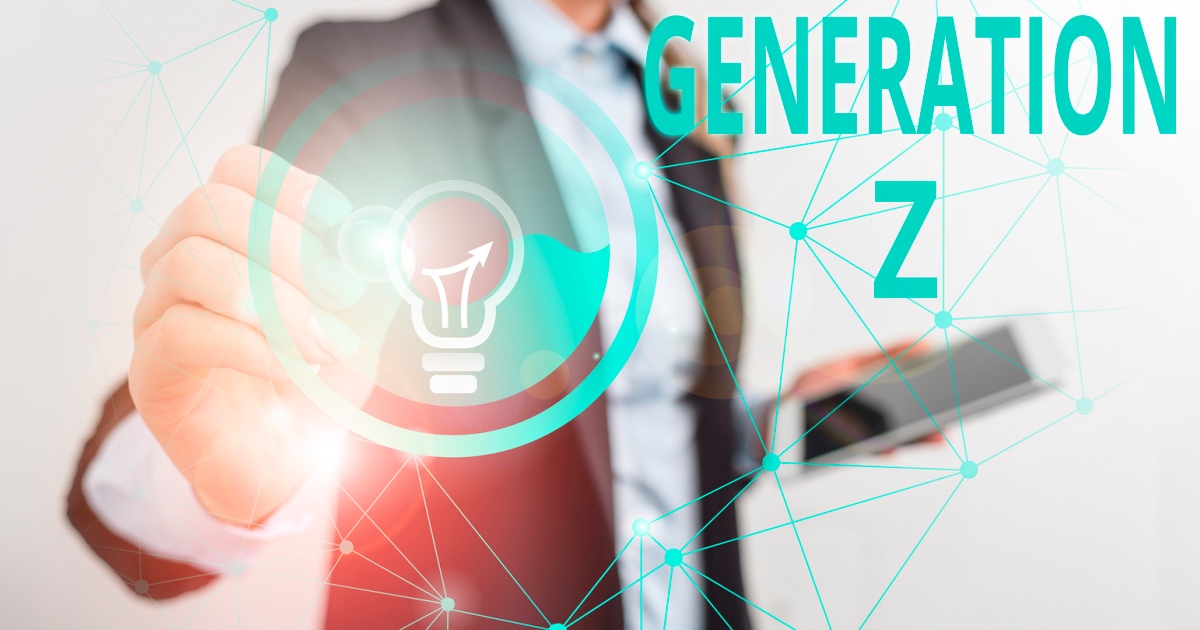 It's a nickname I hadn't heard before.
That's because I'm not up-to-date on the latest terms used to describe generations.
The one I'm most familiar with is Baby Boomers … because I am one.
If you're not familiar, Baby Boomers are folks born between the years 1946 and 1964.
And that's just one of the five different generations identified so far. The others include:
The Silent Generation, folks born before 1945.
Generation X, people are born in the years 1965 through 1976.
Millennials, also known as Generation Y begins in 1977 and ends in 1995.
And the fifth one is the generation I wasn't aware of: iGens.
These are folks born in 1996.
What's odd is that researchers haven't yet defined the end date for this generation.
Researchers define a generation as a group of people born around the same time and raised around the same place. And people within a designated generation exhibit similar characteristics, preferences, and values.
Within the iGen group (also referred to as Generation Z), the most common trait they share is how often they use the internet. Psychologist Patricia Greenfield, Director of the Children's Digital Media Center at the University of California says that kids these days are living in a virtual world.
In fact, nearly 90% of 12 to 17-year olds in the U.S. use the internet. And half of those kids use it every single day.
But don't worry too much for us Baby Boomers … turns out we're catching up to the younger generations. The Pew Research Center found that Boomers and the Silent Generation have been steadily increasing how often they use the internet, especially social media platforms such as Facebook and Twitter.
Pew found that these two generations have increased their online presence by as much as 10% over the past seven years. And it's not just researchers who have caught onto this trend.
Businesses, too, recognize the internet's value, especially content marketing. Seth Godin, best-selling author and former dot-com business executive, says content marketing is the "only marketing left."
This means content marketing is becoming more important than ever before. For you, Dear Copywriter, it means an almost endless supply of paid writing projects. What's more, most of the paid projects you'll find available have nothing to do with writing sales copy.
Content marketing isn't about sell, sell, sell. Instead, it's mostly short copy, just a couple hundred words or so. And it comes in a variety of forms including blogs, articles, videos, and social media posts.
Although the copy is short and doesn't have anything to do with writing long-form sales letters, companies need lots of content to satisfy a potential customer's need for information.
It's so important that every company, big and small, that has an online presence, needs content. And they need someone who can help them plan it out AND write it for them month after month.
For this, companies are more than happy to pay hefty retainer fees … usually in the neighborhood of $5,000+ per month.
That's $60,000 a year to plan out and write short copy that is NOT time-intensive like a traditional sales letter. In fact, this writing is more akin to writing fiction or short stories than it is to writing sales or "business" copy.
So that's a potential of $60,000 a year … from just one client. Land two good clients and you're instantly a six-figure writer. If you're more ambitious, simply work with more clients and your income will climb real fast.
The sky's the limit. It really is up to you.
So how do you get good at writing content that clients need? Well, here are a few pointers:
Content Starter Tip #1: Know your audience. If you know you who your reader is, you can write what they want to read. You'll know their interests, wants, and needs … which will make your content much more engaging.
Content Starter Tip #2: Use keywords. Search for words that are popular with your target audience and use them in your content. This way, you'll write relevant content that readers are already interested in and want to know more about.
Content Starter Tip #3: Keep up with what the competition is doing. You can't write in isolation. In other words, be aware of what the competition is writing about because that offers you a clue on subjects your target audience is eager to know more about.
Content Starter Tip #4: Write an eye-catching headline. You know your audience, the keywords necessary, and have done some competitive research … now you have to write a headline or article title that catches the reader's attention. You can do that using the 4 U's®: Ultra-specific, Urgent, Unique and Useful.
Content Starter Tip #5: Get expert guidance when needed. Sometimes we all need a little help. So if you want to become the most sought-after content writer in your niche, it's worth your time to seek expert guidance and help on producing content your client loves. One way to do that is reaching out to experts in your niche. Another way is to follow the step-by-step guidance and training of Brian Clark, the man considered the founding father of content marketing. Luckily, he's put together a unique training program for AWAI members on how to write high-quality content.
There's no doubt that becoming a master at content writing is one of the easiest and surefire ways to live the writer's life. Here's your chance to make six-figures as a writer and design the kind of life you truly desire.

The Professional Writers' Alliance
At last, a professional organization that caters to the needs of direct-response industry writers. Find out how membership can change the course of your career. Learn More »

Published: November 4, 2019