How to Balance Web Writing with Your Day Job or Other Commitments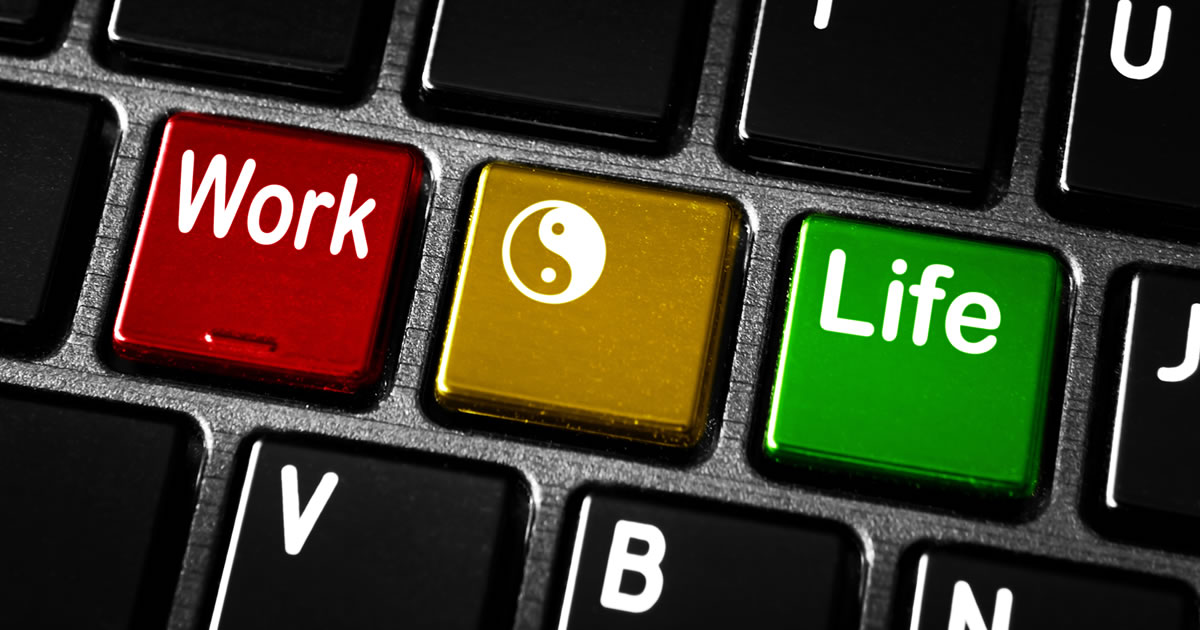 When I first discovered web writing, I already had a full-time job. I wasn't in a position to quit that job to chase my dreams. So, working toward my goal of becoming self-employed was restricted to evenings and weekends.
Yet, day after day, I'd come home from my full-time job and think about my goal. I knew I should study web writing, practice web writing, reach out to potential web-writing clients, and get paying web-writing projects …
But, it all felt like too much. My exhausted mind had already put in over eight hours — 10, if you count the commute. All I could manage was to think, "There's always tomorrow," as I mindlessly consumed episodes of Game of Thrones.
After months of dreaming about one day being self-employed, no longer waking up to an alarm, not driving in traffic to and from work — yet taking ZERO action — I got to thinking, "How am I ever going to achieve my goal, if I can't balance my dream and my full-time job?"
I thought about why it was that I showed up at work, like clockwork, Monday-Friday, 9-5, day after day … yet, I could never seem to make time for my goals.
Why didn't I take my goals as seriously as someone else's?
I dedicated time every week to my full-time job. Yet, my priorities — like studying web writing, reaching out to clients, and getting paying projects — were something I'd do "when I felt like it" or "when I had time."
I realized, if it's not planned, it doesn't happen. Having a "regular" job requires us to schedule certain things. And, you don't have to write them on a physical calendar to remember them. Here's what I mean …
Let's say you work a standard 9-to-5 job, like I did. Because of this regular routine, you know what time you need to wake up to get ready and arrive at work by 9 a.m. You also know what time you'll have lunch and what time you'll drive home. Pretty much your entire day until 6 or 7 p.m. is scheduled by default.
Then what? If you're like I was, that time after dinner, the precious unscheduled time, is wasted. Millions of people crash on the couch after dinner and watch Netflix (or scroll on their phones) until bedtime. I'm not judging … I was one of those people. But, I came to realize, if I did that every day, I would never work on my goal of being self-employed.
I thought about this a lot and realized I needed to actually schedule specific times to work toward my goal. Just as seriously as I went to work every weekday and scheduled doctor's appointments, I needed to make working on my goal part of my schedule and commit to it.
When I started better balancing my time in this way, things started to change. I began making a full-time income with web writing … while keeping my full-time job.
You can follow these same steps to carve out the time you need to make the same transition.
1. Block out your time.
I recommend starting with a weekly calendar. (I like to plan in half-hour time blocks.) You can download one from the internet, create one in Word, or draw your own on a sheet of paper. I initially started with a paper planner, but now I use Google Calendar.
Whether you prefer paper or an electronic tool, start by blocking off all the things you have to do. This might include your work schedule, commuting to and from work, any important meetings, and whatever else you must make time for each week.
Now, take a look at your remaining time. This is what you have left for yourself (like going to yoga classes) and for working on your goal of becoming a paid web writer.
Because there are only so many hours in the day, you may have to prioritize some things over others, get creative to find pockets of time, or maybe even eliminate some commitments.
For instance, you could get up an hour earlier to work on your business, listen to an audio business book during your commute (instead of your favorite entertainment show), or cancel commitments that don't align with your web-writing goal.
I think it's ideal to do some work on your web-writing business each day. Even if it's only 15 minutes. However, if an hour once a week is all you have, block it off and guard it like the most important appointment of the week.
2. Don't schedule every detail.
When I started blocking out time to work on my web-writing business, I knew exactly what I planned to do every hour … of every. single. day.
The problem? When even one interruption happened, I would have to re-plan my entire plan. Not only was this a terrible waste of time, but it made me constantly on edge about making plans with anyone. Every time someone asked me to do anything, I had to consider the time it would take to re-plan the replacement time into my already crowded schedule for working on my business goal. How could I say yes, if it meant delaying my goal even more?
Gradually, I realized the problem — my time blocks were too specific. Yes, I knew exactly what to do when … but, as new, more important tasks came up or project deadlines changed, I had to rearrange other tasks.
It was taking a lot of time … time that could be better spent growing my business. So, I needed a way to make my schedule more flexible and make managing it less time-intensive.
The solution was changing my goal-related time blocks to be very basic. Instead of planning to "Rewrite LinkedIn profile," I would plan to "Grow web-writing business, so I can become self-employed."
Then, instead of keeping my individual tasks on my calendar, I track and prioritize them on a Trello board.
This way, if a more important task comes up … let's say, "Reply to email from Bob Client," I can easily give this task priority and save the less important "Rewrite LinkedIn profile" for another day — all without rearranging my calendar.
Of course, I recommend using this for flexible, goal-oriented time blocks only. It's not always so easy to reschedule client deadlines. However, if you find yourself in a position where you need a client extension, please read this article.
3. Add buffer time for "chaos."
I read and wrote about scheduling chaos way back in 2013, and it has been instrumental in the way I plan my time since.
Scheduling in "chaos time" simply means blocking off additional time to work on your web-writing goal, in case other things come up to prevent your original plan.
So, let's say you plan to work on your business every evening between 7-9 p.m. — and you plan "chaos time" for Saturday between 9-11 a.m.
On Tuesday, you get an invitation to a dinner party that you can't bear to miss. With "chaos time" built-in, you can go to the dinner party guilt-free and work on your web-writing business on Saturday, during your chaos time block. This way, you have the flexibility to reschedule some things and still meet your commitments.
4. Quickly get back on track after interruptions.
With "chaos time" built in, you'll find yourself rescheduling things less often. But, no matter how well you plan, things change, last-minute stuff comes up, and sometimes you have to delay your goal for things outside your control.
If this comes up, it's time to reorganize your plan a bit. But, don't beat yourself up. I used to waste time worrying about the time I wasted. Now I know, the fastest way to get your goal back on track is to accept it and move on. It happens to everyone. So, don't make it worse by getting into a cycle of anxiety and procrastination.
Instead, by planning your time, you'll quickly notice when and where you got off track. So, you can correct it just as quickly. Each time you slip, take a moment to recognize how far you've come, make a commitment to do better in the future, and immediately move on to the most important task on your list.
Finding time for your goals and priorities (like web writing), especially on top of a full-time job and other commitments, can seem overwhelming. I've been there. But, by following the tips in this article — and actually scheduling time blocks to focus on your goals and business — you'll start to see progress that will make it easier to stay committed.
I'm living proof. Once I started taking my web-writing goal as seriously as my boss's goals, I was able to make a full-time income with my freelance business while keeping my full-time job. Once I was earning enough to replace my full-time income, I quit my job! During my first full year as a freelance web writer, I made $86,000.
And, now that I'm self-employed, I still use the strategies in this article to make progress on my goals while juggling multiple clients, businesses, and projects.
So, what do you think? Do you have any other tips for balancing your web-writing goals with a full-time job and other commitments?
This article, How to Balance Web Writing with Your Day Job or Other Commitments, was originally published by Wealthy Web Writer.

The Professional Writers' Alliance
At last, a professional organization that caters to the needs of direct-response industry writers. Find out how membership can change the course of your career. Learn More »

Published: November 6, 2019