Land More Writing Projects, Earn More Money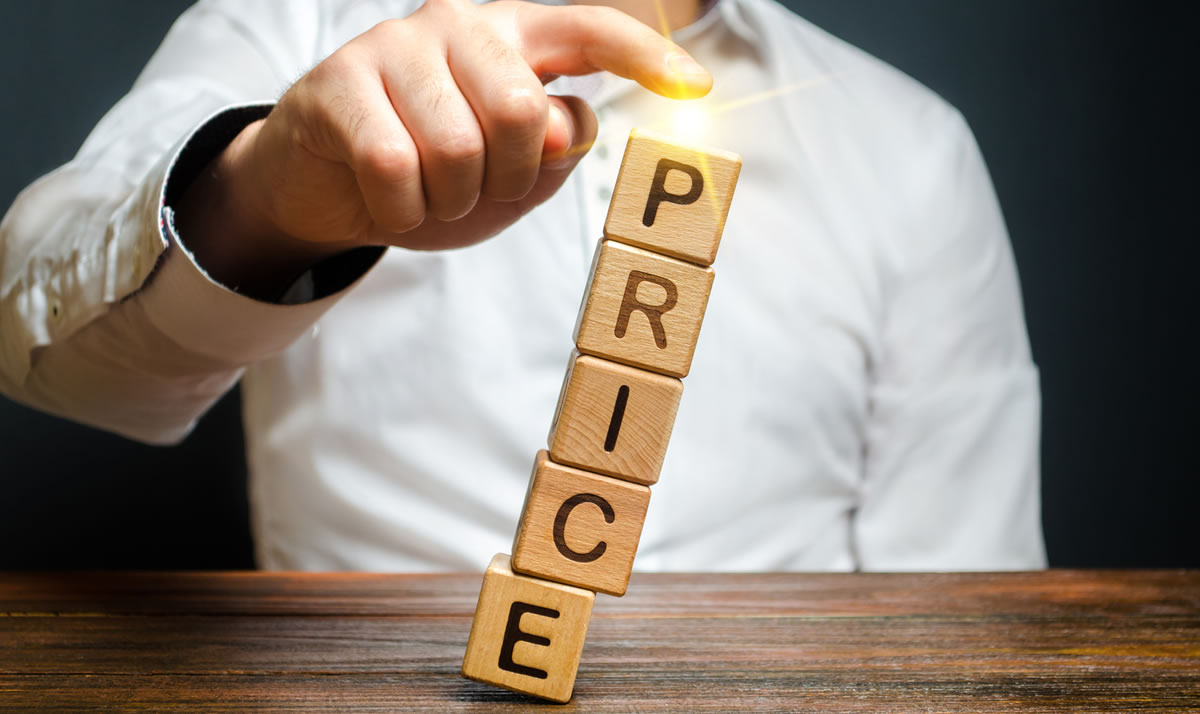 We moved into our house 10 years ago. At the time, I made one promise: "I'm never moving again."
"Why move?," I thought. "The neighborhood is great, the schools are nearby, and the house has everything we want."
Besides, it was such an ordeal to move last time that I did the math and quickly determined that anything was preferable to packing boxes, painting bedrooms, and trapping whatever appears to be living beneath the back deck.
But after a few years, the negative aspects of moving fade. Before you know it, you've forgotten what a nightmare it is and you're excited about the new adventure.
Which is why last weekend, on a recommendation from a neighbor, we wandered over to a new development going up on the other side of town.
Wow. Pretty much everything we'd hoped for in our quest to downsize, including a price that seemed about right. We put down a deposit right then and there.
As we drove away, we had two decisions to make:
Decision #1: Which model did we want? The builder offers four choices — A, B, C, D — each varying in layout, square footage, and price.
Decision #2: How much of the basement do we want to finish? They charge $44 per square foot and they'll build out as much as you like. (I suggested one square foot, just for its conversation value, but my wife rolled her eyes. Women, huh?)
Here's the interesting thing:
Decision #1 — a decision worth several hundred thousand dollars — was easy. It took us about 15 minutes to choose model D.
Decision #2, on the other hand, one which will cost between $12,000 and $15,000, is still an open question a week later … 300 square feet? 320? 285? We're not sure.
Don't you find that odd? Why is it so much harder to settle on a (relatively) teeny number than on a great big one?
I have a theory, and it has everything to do with how you price your services and how easy — or hard — you make it for people to hire you.
Decision #1 is a flat-fee; one price gives us everything in the package. It's a big number, but it's a straightforward, yes/no decision. It feels satisfying to make it and once we do, we're done thinking about the money.
Decision #2, on the other hand, is a sliding scale of infinite variation. It offers more choice, certainly, but it also offers more doubt. It's up to us to figure out where to land on the continuum that runs from finishing zero square feet to finishing the entire basement.
The pricing strategy is better
I've long encouraged writers to use flat-fee pricing over hourly. For any number of reasons, it's better for you and it's better for your clients.
But it wasn't until our house-hunting experience last weekend that I realized one additional benefit:
Flat-fee pricing makes the buying decision easier for your prospective clients — even if the number they'll end up paying is considerably larger than if they bought the same thing on an hourly basis.
Take a minute, please, to read that last sentence again; it's the big idea in this post.
With flat-fee pricing, prospects take action more quickly and feel more satisfaction during the course of the project. Money is a simple, one-time decision.
Hourly pricing, on the other hand, is more like our basement build-out choice:
First, your prospects have to decide if your hourly fee feels appropriate. Didn't you pause a few paragraphs back and wonder if $44 per square foot seems reasonable?
Next, they wonder how many of those hours they'll have to buy to get the job done.
Finally, and throughout the course of the project, they're constantly adding up the time and doing the math.
So, here is your first, most important step in closing more projects and making more money: Develop "packages" for the work you do.
For example, an e-mail newsletter package may include:
Identifying and specifying the target newsletter reader, voice, and overall goals.
Developing a list of future topics
Managing the design, set up, and publication process
Developing content on an ongoing, monthly basis
All-inclusive fee: $XXX.XX per month
A few things worth noting …
First, a strong package includes more than just writing. That's the final output, yes, but don't overlook the value you provide in helping your client clarify what needs to be written (prior to your putting your hands on a keyboard), as well as managing the details in the background.
Second, when you offer flat-fee pricing, you need to establish some boundaries. In this example, you are offering production of a monthly newsletter. Other writing or more frequent publication is not included. This type of specificity ensures that the scope doesn't get out of hand.
Finally, flat-fee, project-based pricing doesn't work in all cases; plenty of jobs and projects, by their very nature, demand an hourly structure. But plenty of others don't.
So here's my advice: Try and create and offer flat-fee packages and programs, even if some of your other work remains hourly. You'll land more projects and earn more, more easily. And, the people who hire you will be more satisfied with the result.
Gotta go. Those moving boxes aren't going to pack themselves!
Do you have any questions about using flat-fee package pricing to build the writer's life? Please share them below so we can help.

Creating Email Newsletters for Professional Service Firms
Imagine enjoying the writer's life — the freedom, the pay, the satisfaction of helping businesses — while writing short, fun content. Discover a little-known-but-extremely-profitable writing niche. Learn More »

Published: November 8, 2019