Living The Writer's Life: Richard Lacey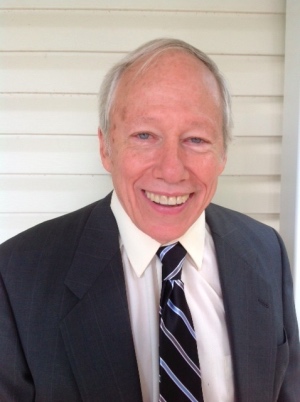 Tell me a little about what you did before you were a writer.
There was never a "before" I was a writer —
I've worn disguises in many careers. Often my title implied a lot of responsibility — "coordinator of redesign," Head of School, Program Officer, Policy Analyst. Although I was first and foremost a writer, in the 20th century, few writers commanded respect or a living wage.
As famed basketball coach Bobby Knight remarked, "We all learned to write in second grade. Most of us went on to greater things."
Nevertheless, posing as that masked man who shot silver bullets — a consultant who also wrote — I thrived.
I recall a phone conversation with staff of Attorney General Ed Meese: "Dr. Lacey, we were told you can produce this book for President Reagan in 30 days. Is that true?"
"Sure."
"The President needs it yesterday."
In that conversation, I confirmed a lesson preached at the 2014 AWAI Bootcamp. Remember that you're the expert who performs magic with words, and no matter how important the prospects appear to be, they need you — not vice versa!
When I named my outrageous price, the answer came right away: "No problem!" And President Reagan signed the Preface personally.
You've owned several businesses. How has that helped you as a Barefoot Writer?
I attended a conference of nonprofits where the famous speakers wasted my whole morning pointing fingers, complaining about the heartless government, the plight of the downtrodden, and the economy.
No one offered creative ideas about taking action.
But I spotted a terrific opportunity. That very week, I hired a lawyer and founded a for-profit company to take full advantage of programs that were languishing like beached whales, ignored by 95% of the corporate world.
I'm a terrible manager, so I scouted among unemployed former executives and stumbled on an impressively organized, experienced man — my opposite — who'd left the corporate world in frustration. I showed him proof that we could work miracles together, and the next day we set up shop in a basement with a $19 desk from a thrift shop, one phone, a typewriter, a copying machine, and my ancient Apple computer.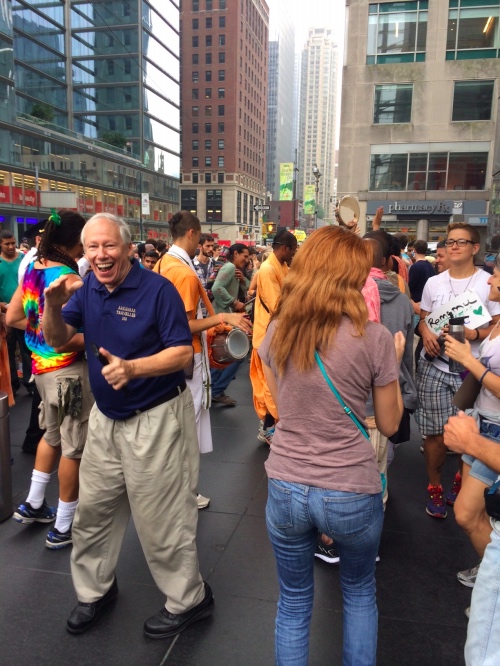 Is that when you started work as a copywriter?
I'd never heard the term "copywriter," but that's what I became as I wrote letters, brochures, flyers, memos, cold-call scripts, and recruitment ads for sales staff. I had an instinct for a good headline that I actually believed — "Join Me and Get Rich" — and I was right on the money — real money.
We grew from one part-time employee and zero clients to 450 employees, hundreds of corporate clients, and notched #51 on the Inc. Magazine list of the 500 Fastest Growing Companies. I hobnobbed with senators and wrote press releases to get quoted as a "go-to" source on tax policy even though I couldn't balance my checkbook.
I was a writer, not a tax guru. But who knew? Strong copy works magic.
I lived life in the fast lane, yet always on the edge of a head-on collision that finally happened — a scorched earth political event, a modern Vesuvius that rained devastation on our blessed version of Pompeii!
How did you get through it?
I survived that debacle and continue to thrive because I continue to do what I have always done — write.
I've launched a new venture with visionary dreams and practical plans, confident that I can succeed once more.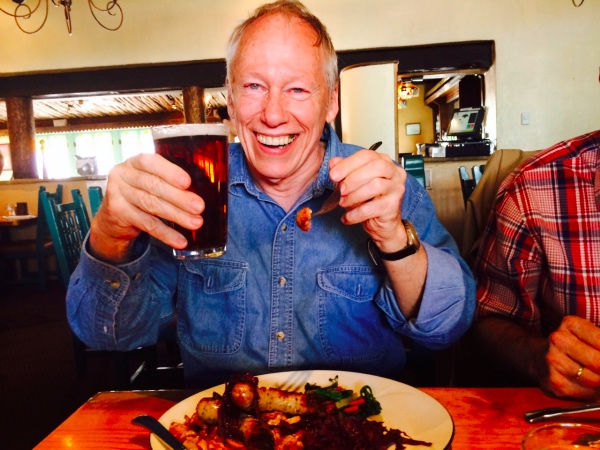 What kinds of projects do you work on now?
I'm writing and publishing books about little-known skills potentially worth millions, and developing info-products with seminars, workshops, webinars, coaching, consulting, and websites.
How do you take advantage of the freedom that comes with life as a Barefoot Writer?
By devoting myself to new passions: My innovative business, writing and publishing books and info-products, laughing and playing to my heart's content.
How do you measure your own success?
Success is psychological: When I'm in a state of Flow — fully engaged and fully functioning at my best — then I'm successful. Then I know that the money will also flow.
What's your favorite type of copy to write?
I now realize that I was a successful multi-niche copywriter by necessity for more than a decade! Today I write copy only for my own business.
Are there any words of wisdom you'd like to pass along to other writers?
We are fortunate to live in a Golden Age of Opportunity for Writers. Follow your passions. Take action!
Richard's Living The Writer's Life story was originally published in Barefoot Writer. To learn more about how you can start living your dream writer's life too, click here.
What help do you need to move forward with your version of the writer's life? Let us know in the comments below so we can help guide you in the right direction.
Published: November 22, 2019