Now Is the Time to Get Your Copywriting Biz Off the Ground!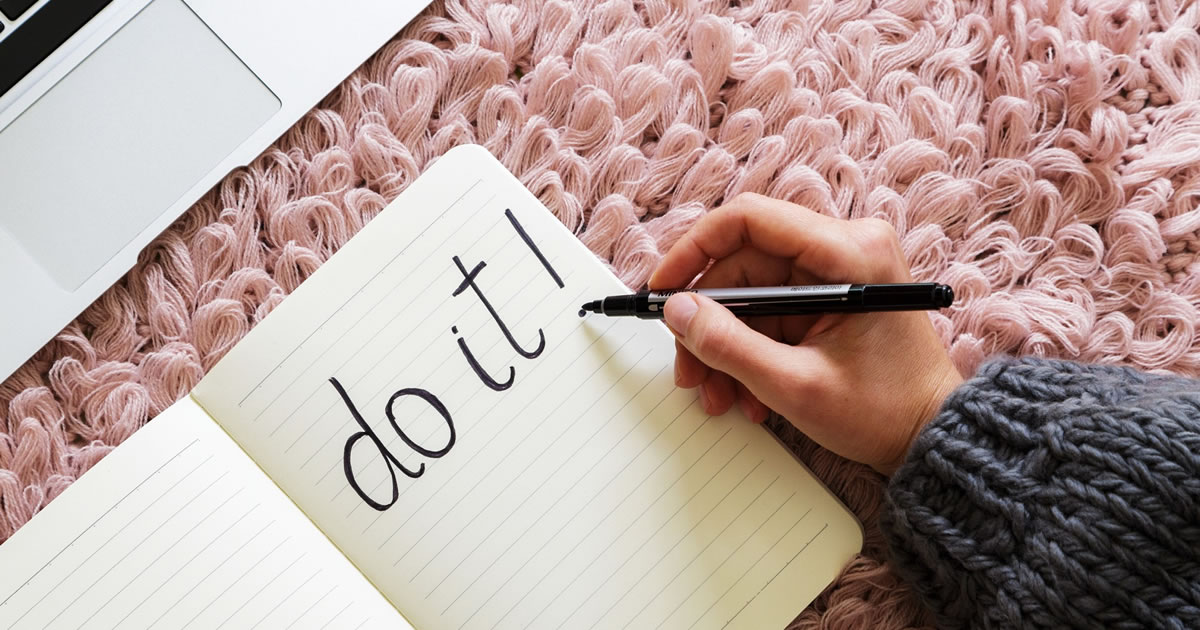 I can't believe I celebrated my 20th Anniversary as a freelance copywriter this year!
It was January 1, 1999 — but it really does seem like yesterday that I left Corporate America and hung up my copywriting shingle! And because that feeling of plunging into the freelance world is still fresh in my mind — I thought I'd share five lessons that can help you get your copywriting biz off the ground starting now!
But before we get started — let me give you a reality check:
You're probably as smart as you're ever going to be — so if you really want to be a freelance copywriter, THIS IS IT! Now is the time to Make Your Plans and Work Your Plans! No more procrastinating. Be determined now to DO IT! You'll keep learning along the way — but you gotta get started!
Okay — so here are five lessons to get your butt in gear — and take steps to reach your goals:
#1: Network! I didn't get my first copywriting assignment on my own. It was a list broker from a previous job that ultimately gave me my big break.
So make sure you let EVERYONE know you're a copywriter. If you're smart, you'll "niche" yourself immediately.
For example, if you're talking to investors, tell them you write for the investment field. If you're talking to health nuts, let them know you're a health writer.
Eventually, you'll really niche yourself. But right now, you're trying to get a job — so "faux" niche-ing is okay.
Remember this: If you tell them you 'write everything,' they'll think, you write nothing.
Here's something you have now that I didn't have when I first started out as a copywriter: AWAI! You can learn the skills you need to become a highly paid copywriter with AWAI. And they provide an AMAZING opportunity for you to network with real clients looking for junior to experienced writers!
#2: Don't be a jerk! Face it, copywriting is a people field. You need people to hire you and you need people to buy what you're selling. You're more likely to get a job if a client likes you even if you don't have a stellar résumé. If your personality is rough around the edges — get some sandpaper and smooth it out quickly!
If you've made enemies from previous employers — send them a box of chocolates and apologize. Clients don't like to work with arrogant, self-centered, or mean copywriters.
This is a true story: One major health publisher confided in me a few years ago that they refused to work with a highly successful copywriter solely because he's a (fill in the blank with a bad word). Ouch!
That's hundreds of thousands of dollars of royalties that guy is missing out on — not because he's not a talented writer — but because he can't get along with people — a basic skill he shoulda learned in kindergarten! Don't be like him!
#3: Learn the art of persuasion. Here's how Master Copywriter-extraordinaire Gary Bencivenga defines persuasion:
Solve an Urgent Problem + Unique promise + Unquestionable proof + User-friendly proposition = Persuasion
That means to be a good copywriter, you have to know how to persuade people. You gotta identify their immediate problem … show them a viable solution … support your claims … and give them an unbeatable offer! Do that — and you'll be successful in this biz!
So make sure you learn from the masters. Read … Read … READ! Devour mailing promotions you get in your mailbox. Why did they grab your attention? Why did they stink? How can you make it better?
And keep reading all the cool and FREE stuff successful copywriters are willing to GIVE you. Several of them have websites online.
Are you taking advantage of the gold mine of information that teaches you how to make your copy easy to read … believable … full of proof elements … and impossible to say NO to? If not, DO IT!
#4: Don't go after the "Big Dogs" while you're still a puppy! You probably think success means getting the star clients like Healthy Directions, Peak Pure & Natural, Agora, Boardroom, or Rodale to give you a shot at writing copy. But slow your roll, buddy!
Here's why: When you work with these major players, you're competing against the crème de la crème copywriters. And the competition is cut-throat, to say the least. Heck — I try to avoid it as much as possible!
Here's why: Your odds of beating these guys are smaller than a bikini on a Sports Illustrated swimwear model! Plus, if you get a shot and blow it, you may not get another chance for a long time.
Here's my recommendation:
Pay your dues with the smaller clients.
Search the Web and your mailbox and your inbox for clients who want to compete with the major players — and write for those folks. You'll have a better shot at getting the job. After you've got a few controls under your belt, then go after the Big Dogs. You could say something like this:
"Well, Mr. Peak Pure & Natural, I've got a control for one of your competitors. I can write a control for you, too."
See? If I was Mr. Peak Pure & Natural, you'd have my attention.
A success story in the same competing field — no matter how small the company — will get the attention of the big mailers.
By the way, I know Mr. Peak Pure & Natural personally. This is no joke. You will get his attention — and possibly even a writing assignment!
#5: Don't be afraid to fire a client! I know I'm supposed to help you get clients — but it's just as important to know how to fire your clients too.
Honestly, I've never fired a client. Instead, I've done one of two things:
→ Raised my fee so high the client thinks I'm crazy and he can't afford me …
… and if he agrees to pay my ridiculously high rate, then I adjust MY attitude and consider the additional income as combat pay. Or …
→ I make myself unavailable. A statement like, "My schedule is completely booked. You can confirm a slot for 2022 with a 50% non-refundable deposit if you like …" usually gets the message across in a tactful way.
But there is a lesson to learn from this:
Not all potential clients are a good match for your copywriting business.
If a client:
Stresses you out …
Prevents and stifles your creativity …
Can't make final decisions …
Makes unreasonable demands …
Is verbally abusive …
Consistently pays his bill late or not at all …
Cut him loose and FAST! You became a freelancer to get out of the corporate crapola. Don't get sucked back into it!
On the other hand, when you find a match — a really good client who keeps you busy and pays his bills on time — then spoil the heck out of him!
He's a virtual "needle in a haystack" — so hold on to him!
Deliver strong copy every time … beat your deadlines … offer additional services such as consulting, copy chiefing, or critiquing other packages, etc. …
And tell him you enjoy working with him and appreciate his business.
The beauty of this business is that one client can easily generate a five … six … even seven-figure income — and it doesn't have to be one of the Big Dogs in the industry either! Here's my secret:
My smaller companies who are aggressive in the mail are delivering much fatter royalty checks than the more well-known mailers! With the kick butt work we're doing together — these guys are soon to become the new and upcoming Big Dogs in the industry!
All you need is just one or two of these types of clients and your business will take off like a rocket!
So start now — you can take your copywriting biz to a whole new level!
Do you have any questions about getting started? Let us know in the comments so we can get you the answers.

The Professional Writers' Alliance
At last, a professional organization that caters to the needs of direct-response industry writers. Find out how membership can change the course of your career. Learn More »

Published: November 18, 2019