The Easiest Way to Collect $2,000 in Fees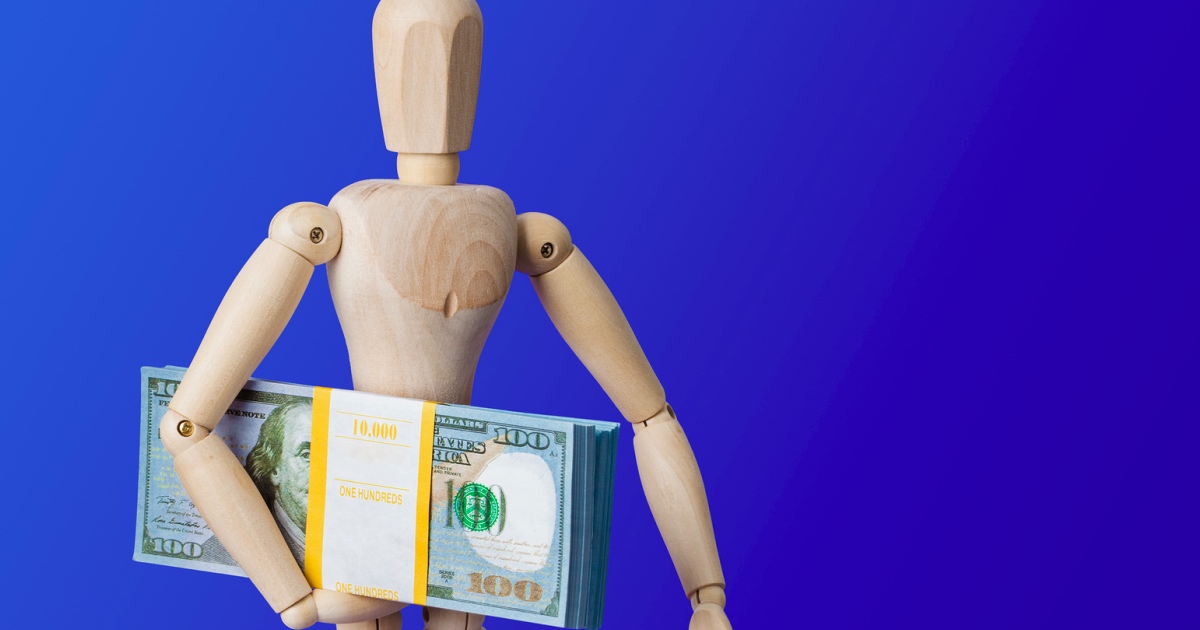 Walk inside any major department store and you'll find one staring straight at you.
Although they've changed over the past 100 years from wickerwork to wirework and from wax to plastic, their purpose has remained the same: Selling apparel.
I'm talking about mannequins.
They were first introduced in Paris department stores in the early 1850s and soon found their way into stores in London and then here in the U.S.
They were on display at stores everywhere. And by 1927, the French firm of Siegel and Stockman had 67 factories spread across New York, Stockholm, Sydney, and Amsterdam churning out mannequins at a record pace.
And while these still-life models are central to the massive retail industry, one woman decided to launch her own mannequin business.
Oddly enough, it happened by accident.
Judi Henderson-Townsend was working on a mosaic art project for her garden and needed to purchase a mannequin to complete it.
So she looked online and found a mannequin vendor near where she lived. When she contacted him, he mentioned he was moving to another state and needed to get rid of his inventory of mannequins.
He had exactly 50 mannequins left.
But instead of buying just one, Judi decided right then that she would buy out his entire inventory of mannequins.
Although she didn't have any retail experience and had not previously worked in the fashion industry, she thought having a side hustle selling mannequins would be kind of fun thing to do.
Naturally, her friends and family thought she was crazy.
And that craziness was the inspiration for the name of her new business, Mannequin Madness.
But one wonders, can you really make money selling mannequins?
Well, for the store owner who buys a mannequin, it's a costly investment. Display mannequins can cost anywhere from $50 to $500, depending on the material used to make them and how realistic they look.
But the good news is, it's worth the investment.
Research done by the apparel industry shows that sales increase by as much as 10% to 35% when a mannequin is used to display items.
Judi found out rather quickly her spur-of-the-moment decision to buy out those 50 mannequins was worth it. Within one week, she had customers.
And she did it using the one thing every business owner needs: A company website.
In just a minute, I'll tell you more about Judi's mannequins. But first, you're probably wondering, what does this have to do with you, Dear Copywriter?
And the answer is simple. It's the words on those company websites that make all the difference in the world.
While web developers and web masters are really good at the inner workings of a website, things like HTML, CSS, Javascript, and meta tags … the one thing they don't know is copy. And that's where you come in.
Most business owners aren't exactly sure how to create a compelling and effective website, so they hire professionals to do it for them. The average "small" business spends anywhere from $2,000 to $50,000 or more to create a website.
Not to mention ongoing maintenance costs and more that can total thousands of dollars each month. It's a big investment they hope will help grow their revenues.
But imagine how frustrating it would be for those owners if that website is not doing its job of getting more visitors or sales?
If you can help solve these problems, then those business owners would be more than happy to pay you handsome fees just to tell them how to fix their websites.
In fact, when you specialize as a Site Content Audit professional, you can charge as much as $2,000 just to review a client's website and show them areas of content that need to be improved.
There's something else that happens when you focus on helping clients improve their websites. You often get additional business.
Websites are dynamic and need to be constantly updated with fresh content. And since you helped the client out the first time around, chances are they'll hire you to keep the content up-to-date and fix the areas that need improving.
That means more money in your bank account from just one client. Imagine if you had two, three, or even four clients you did this for … you could easily earn up to a six-figure income.
And finding those clients is easy. According to eMarketer, e-commerce is the only trillion-dollar industry that's growing at a double-digit rate every year.
But that's not all. Based on Netcraft's January 2019 Web Server Survey, there are 1.5 BILLION websites in the world (and counting).
Now obviously, not all those sites are potential clients for your writing business.
But let's say that just 0.1 percent of all those sites are businesses you could actually help … that's literally 1.5 MILLION possible clients for you.
Are you beginning to see just how lucrative this opportunity is for you? Since you already have the writing skills covered, it seems like a no-brainer to add website audits to your mix of services.
Now, how big is Judi's mannequin business? Well, ever since she launched her website in 2001, she's become one of the most recognized mannequin suppliers in the retail industry. She has two warehouses on each coast filled with mannequins that she repairs and recycles. And she works with retail giants including Kohl's, Bloomingdales, Macy's, Sears, Nike, and Ralph Lauren, to name a few. And if that's not enough, she even writes about mannequins on her website blog.

The Professional Writers' Alliance
At last, a professional organization that caters to the needs of direct-response industry writers. Find out how membership can change the course of your career. Learn More »

Published: November 11, 2019