Boost the Response on Your Sales Letter By Using This One Overlooked
Copywriting Technique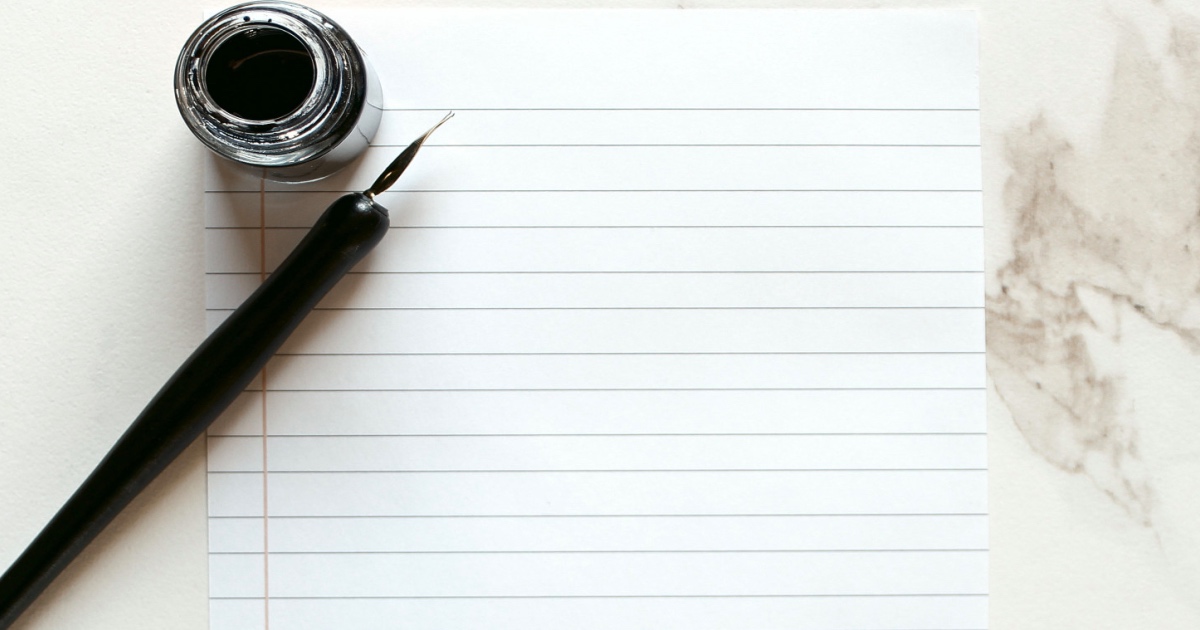 It was a handwritten letter that contained highly confidential information.
Except there was just one problem: The letter was a forgery.
Yet it would be the single document that sealed her fate.
No matter how much she proclaimed her innocence, the court found her guilty of treason. She was sentenced to death.
On February 8, 1587, Mary, Queen of Scots was beheaded in the Great Hall at Fotheringhay Castle in England. And none other than her cousin, Queen Elizabeth, signed the death warrant.
The letter I'm talking about is part of what is now known as the Babington Plot, which began on July 6, 1586.
It involves a series of letters written by Mary and a member of her court, Anthony Babington. The letters describe how Queen Elizabeth, then considered Mary's competing ruler, could be eliminated for good.
In one letter, Babington wrote Mary asking her permission to assassinate the Queen. Mary replied that she agreed with the plan but was reluctant to give her approval on killing her cousin.
However, that letter never reached its intended recipient. Instead, it wound up in the hands of Thomas Phelippes, a cipher working on behalf of Queen Elizabeth.
But Thomas Phelippes did something rather unusual with the letter, something that would convince the court Mary was indeed guilty of co-conspiring to remove the Queen from her throne.
He simply copied the letter word for word, adding a forged postscript at the end. In that postscript, he writes as if Mary is asking Babington for the names of the people in her court who are participating in the attempted assassination.
When the names were revealed in Babington's reply letter, Thomas then presented Queen Elizabeth with evidence of the plot to assassinate her. The named conspirators were immediately captured and executed, except Mary.
It took the Queen four months to sign her name to Mary's execution.
But exactly how did Thomas Phelippes even get a hold of the letters in the first place? I tell you how in just in minute.
First, let me answer the question you're probably wondering: Why am I giving you this history lesson about two Queens? It's to show the power and importance of including a postscript, or P.S. in your sales copy.
You see, here's what you need to know: Postscripts are often read more than any other element in a letter except the headline. Professor Siegfried Vogele, in his study of direct mail, found that as many as 90% of readers read the P.S. before the letter.
The legendary Dan Kennedy, author of The Ultimate Sales Letter, says that many people skip to the end of the letter first. Some want to look at the signature, to try and identify who is writing to them. And if there is a postscript by the name, they are sure to read it.
Marketing consultant Mike Jezek says that a postscript can boost response on sales letters by as much as 300%.
Then consider that science has found that when it comes to how our brains operate when remembering things, it usually comes down to the first thing we see or read, and the last thing we see or read that we more easily recall.
Okay, so we know a postscript works. But how do you construct engaging postscripts in your sales letter? I'm glad you asked, because here are seven tips for writing a postscript:
Postscript Tip #1: Restate the offer: This is your final chance to showcase the offer to your reader, giving them one more reason to buy.
Postscript Tip #2: Stress the guarantee: Repeating the guarantee relieves any doubt the reader has about buying the product you are selling.
Postscript Tip #3: Talk up free reports and bonuses: These are incentives to buy; so talking about them in the postscript is another way to remind readers to take action.
Postscript Tip #4: Use testimonials: These provide proof that the product works the way you described in the letter and adding one here could be the "kicker" to convince the buyer.
Postscript Tip #5: Urge immediate action: Your prospect needs a reason to act right away. Talking up the urgency factor in this final section of your letter prompts the reader take immediate action.
Postscript Tip #6: Make use of scarcity: No one wants to lose out on something they see as valuable, so remind your reader there's a limited number available, or a deadline is approaching.
Postscript Tip #7: Tell them the USP: Re-stating the USP (Unique Selling Proposition) helps clarify why the product you are selling stands head and shoulders above the competition.
No matter which postscript technique you use, just remember it's one of the most effective parts of your sales letter. So don't forget to include it in your letters.
Beware, the Queen's secret spy is watching you. Here's what Mary and Anthony Babington didn't realize … One of the conspirators in their plot to kill the Queen was actually a double agent on behalf of the throne. The letters they wrote one another were tucked inside a beer keg. And it was Gilbert Gifford, the Queen's secret spy, who the two plotters trusted to carry the kegs back and forth.

The Professional Writers' Alliance
At last, a professional organization that caters to the needs of direct-response industry writers. Find out how membership can change the course of your career. Learn More »

Published: December 16, 2019