From Cubicle to Copywriter: 5 Tips for Managing the Transition from Day Job to The Writer's Life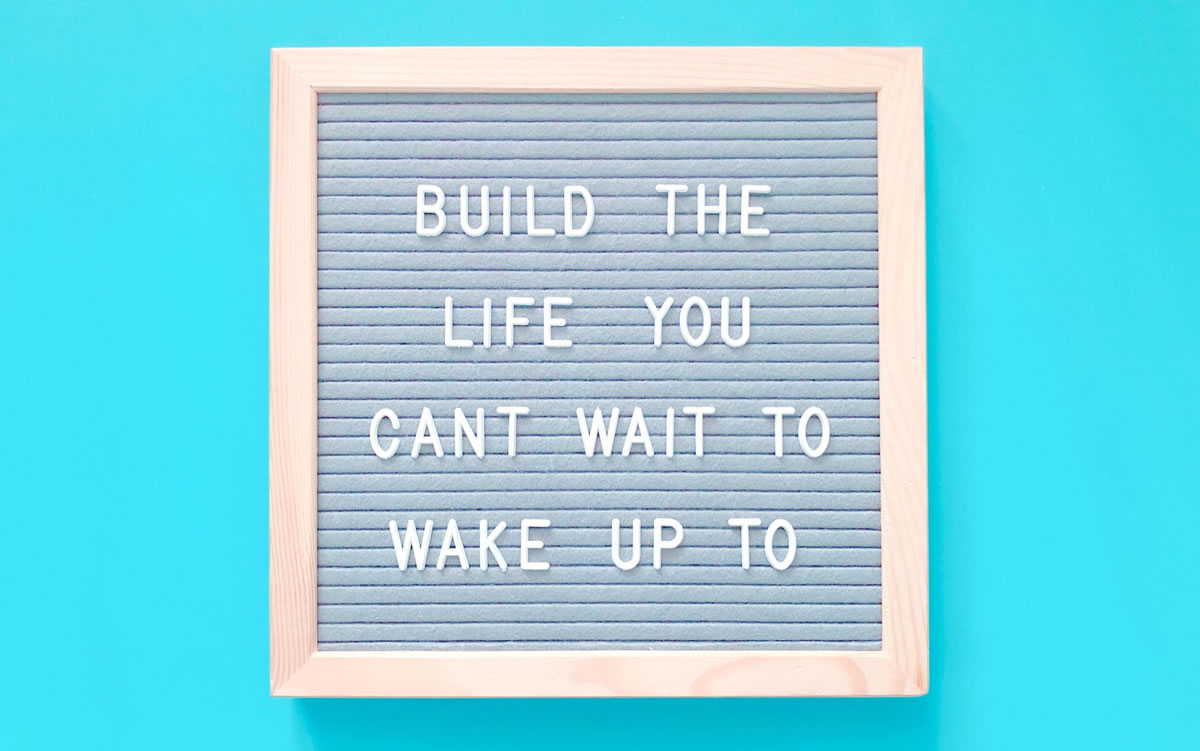 For those who don't know me, let me recap my story quickly.
I'm a former aerospace engineer, having spent 20 years working in the defense industry.
I began transitioning to copywriting in 2013 after I got laid off due to budget cuts, though I did find another engineering job to continue to support my family at the time.
I found clients and success quickly as a copywriter, and in 2018, I finally left engineering in the rearview mirror to become a full-time copywriter.
That means I juggled two careers for the better part of five years.
Today, my base pay plus royalties are higher than I ever made as an engineer.
So it probably comes as no surprise that one of the most common questions I get asked at AWAI's Bootcamp every year is this …
Do You Have Any Tips for Making the Transition?
Yes, I do. And that's why I'm here today, because I know how stressful and scary this transition can be.
Whether you're the bread winner in your family or not, voluntarily giving up a steady stream of income is a hard decision.
To make that a little easier, I'm going to share with you five tips for managing the transition.
Tip #1: Be Prepared to Give Up Some Freedom at First
Not what you wanted to hear? Probably not.
But I'm not here to baby you. I'm here to help you become a successful copywriter because I know how rewarding it can be.
And that means you're going to have to give up some things. Your favorite TV shows. Binge-watching Netflix. Mindless time playing games on your smartphone.
It all needs to stop. Because one of the most common excuses I hear is "I don't have any time" and that's simply not true. The truth is, you need to take the time you're currently wasting and make it productive towards building your writer's life.
And weekends? They're probably gone too, to an extent. I know you need to recharge a bit, but you'll need to set aside a couple of hours on your days off to commit to working on your craft and finding clients.
Now that we've got that out of the way, let's move to …
Tip #2: Don't Hide What You're Doing
There's a very good chance your first copywriting client is going to come from somebody you know. Maybe directly, or maybe just a referral or a mention from a friend to your future first client.
So as much as possible, you want to announce to the world that you're taking on new clients as a copywriter.
Your first client could even end up being your current employer. That's what happened for more than few freelance copywriters, including AWAI's own Pam Foster.
In fact, Pam got her employer at the time to pay for her to learn copywriting so she could add that to her job duties.
That said …
Tip #3: Don't Jeopardize Your Current Position
In some cases, people have very strict employee contracts that either do or seem to restrict any outside work.
And if you're worried about quitting your job early, getting fired from it probably terrifies you.
So first things first, review your employee handbook or contract and make sure you understand what's there.
Is it a non-compete clause? Or is it a statement that says you need to get permission to have any second job, even one at the local 7-Eleven?
That was the situation I ran into in 2013 — I needed permission to have ANY outside job.
So I had to decide … do I hide it and do it anyway or do I put in the request?
First, try to understand why it's there and what the rules are you in your area.
Second, don't create a problem until you need to. While you're learning and practicing copywriting, you don't have any conflicts. It's only when you start getting clients that you need to consider your options.
And finally, don't do things that may bring unwarranted attention. For example, a nice, new LinkedIn profile of you as a copywriter may help you bring in clients … but consider the downside if your current profile is visible to your co-workers and managers and your current company values that visibility.
When in doubt, talk to a lawyer. Fun fact … many employee benefits programs these days include an employee assistance program with free legal consultations for personal use. And those conversations are private.
Tip #4: Know Your Walk Number
Over the past few years, more than a few people asked me why I was still working my day job when I was already having success as a copywriter.
The answer was simple … I hadn't hit my walk number yet.
Your walk number is the amount you need to make on a consistent basis to allow you to leave your day job behind. It might not always be your current salary, though it was for me.
Nobody else can pick this for you. Figure out how much you need to make consistently on a monthly basis to give notice to your current employer, because the next part is knowing how to lock that number in.
Tip #5: Put Your Freelance Income on Autopilot
Replacing a steady income with an unsteady one is scary.
So start with the end in mind and always look for opportunities to turn a single project into a recurring revenue stream.
The best way to do that is to deliver outstanding copy and be easy to work with. When you do that, clients who have more work will be quick to give you more opportunities.
And then, you can look to create a long-term relationship by changing from contracts for each project to a consistent retainer contract.
There are a lot of different types of retainer contracts and pricing strategies and I can't cover them all here.
For more info, check out the free Inside AWAI webinar on landing retainer contracts.
And when in doubt or when you have a question, call into the AWAI office and talk to the Member Services Team or reach out to a mentor and ask for help.
I hope this helps and if you have other questions, feel free to drop them in the comments section. I'm happy I made the transition, and know you can do it too.

The Professional Writers' Alliance
At last, a professional organization that caters to the needs of direct-response industry writers. Find out how membership can change the course of your career. Learn More »

Published: December 31, 2019