The Secret to Getting Noticed by B2B Copywriting Dream Clients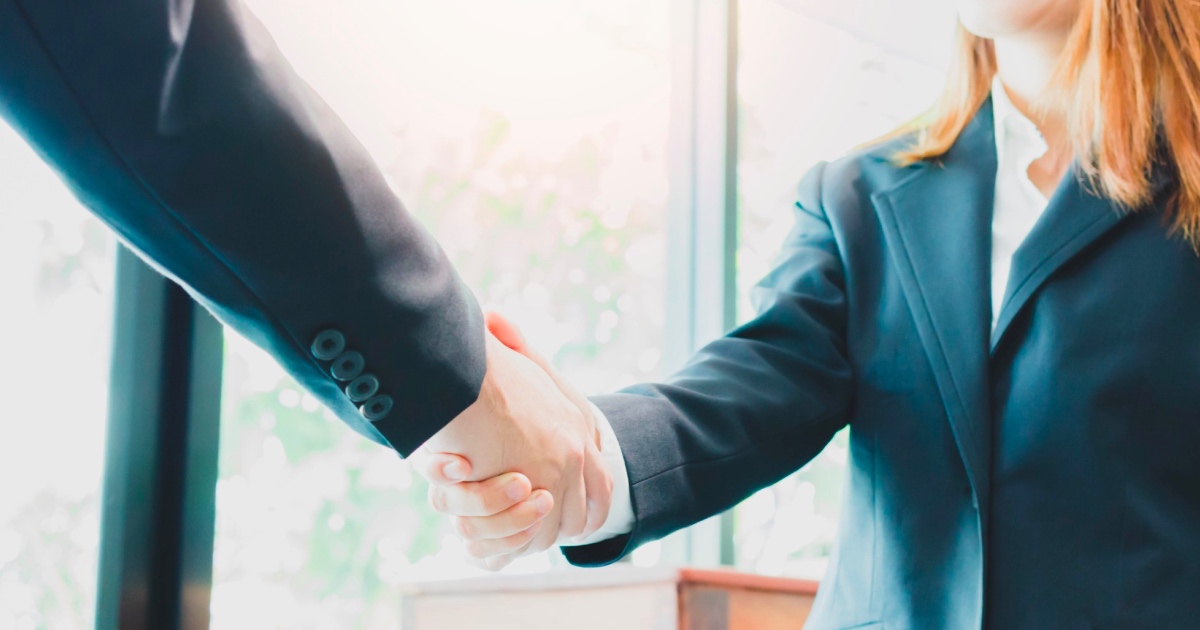 Of course you know a way to get clients is to get your name and work in front of prospects. When you're top of mind with them, you'll be the first person they reach out to for help.
With repeated exposure to your name, face, and stellar work, they'll remember you. And when they remember you, you're their first call when the time comes to hire a freelance writer (or maybe even make a referral to another client).
The Secret Way to Get Noticed by Your Dream Clients
Okay, so it's not really a secret way, but it is a way that can work for anyone. The secret to getting your name and work in front of your dream clients is to write for publications your dream clients read.
Now, I'm not talking about guest blogging on an ultra-specific industry site; I'm talking about getting your work published in big-name publications like Entrepreneur, Inc., or Forbes.
The Benefit to Writing for Big-Name Publications
In a world where we're bombarded by content on all sides, it can be hard to get your name in front of your dream clients. Sure, we all know the marketing tactics we can use, but there's got to be a better way of doing it.
That's why this method works so well. You're getting your name in front of your dream clients without the hard sell. They're already reading those publications, only now, they'll see your name. So when you pop up on their radar on another communication channel, they'll already know you. They'll have seen your content get picked up by other people on social media and get shared far and wide. They'll recognize your name because they've seen it "in the wild" and they'll remember you the next time they need writing help.
Here's how to get started with this secret method.
Phase 1: Find Out What Publications Your Dream Clients Read
Look at the social media accounts of the editors and content managers at the companies you want to work with. See where the content they're sharing comes from.
Study successful writers within your niche to see where they're getting bylines.
Reach out to your network and ask where they go for information. This could be current or past clients, people you'd like to work for, and so on.
Now you'll have a list of publications you'll want to target. Start reading each publication to get a feel for the content they publish and pay attention to the content your dream clients are sharing. Start brainstorming some ideas, but there's no need to get too deep into your potential article ideas just yet.
Phase 2: Get in Touch with the Human Behind the Publication
Most publications will have a How to contribute or Write for us page on their site that outlines the guidelines for submitting articles. Some require you to submit only an article idea, while others want the full article up front. If you go this route, you may wait months before hearing back from the publication. And the success rate for this kind of submission is low. You can imagine that the volume of submissions publications get is pretty high, so your ideas may get lost in the shuffle.
Side-step the generic application form by getting in touch with the real, live human behind the publication. These are the editors and content managers of the publication who decide on content strategy, read articles, and best of all, hire freelance writers like you. Today's editors also have several social media accounts, so you can reach out directly to an editor with your story pitch and go from there.
Reach out to them on their social media channels and start a conversation with them. You can chat about industry trends, news items, even personal things you may have in common without any notion of selling them on yourself.
Then, after a time of communicating on social media, you can send a short DM asking if you can send them a pitch. Here's a quick message template you can use:
It's [your name].

[reference something you've been talking about, ideally related to your pitch or work]

And I've got a quick question for you: Would you mind if I sent over a few article pitches for [publication name]?

I spend most of my time writing for [industry/niche related to publication], so I'd love to share some ideas for articles around one of my most favorite topics: [subject/topic]

Interested? Annoyed? Willing to critique my pitching abilities? I'm open to anything, really.

Thanks,
This secret method worked for me a few months ago, as I befriended an editor for a technology publication on Twitter. We chatted and shared funny writing and cat memes back and forth. Then one day, she mentioned she was looking for new writers for the publication, so I sent her a quick DM about it. She responded within a few minutes and just two short weeks later, I was an official contributor.
You can lather, rinse, and repeat this process as you like to develop relationships with more editors at whatever publication you're interested in writing for. (It can even work for your dream clients, but for now, just stick with the big publications.)
Bonus tip: Networking through social media can pay off quickly, but only if you're committed to building actual relationships. Don't ghost the editors after you get what you want.
Writing for big-name publications can be a rewarding experience. You'll get experience and exposure through the byline, plus a bump in SEO with all the backlinks. Sometimes you'll even get paid for contributing, but even if you don't, it's still a good idea to write for them. Your dream clients read more than one publication, so why stop at writing for just one of them?

The Professional Writers' Alliance
At last, a professional organization that caters to the needs of direct-response industry writers. Find out how membership can change the course of your career. Learn More »

Published: December 5, 2019