Have Your Best Holiday Season Ever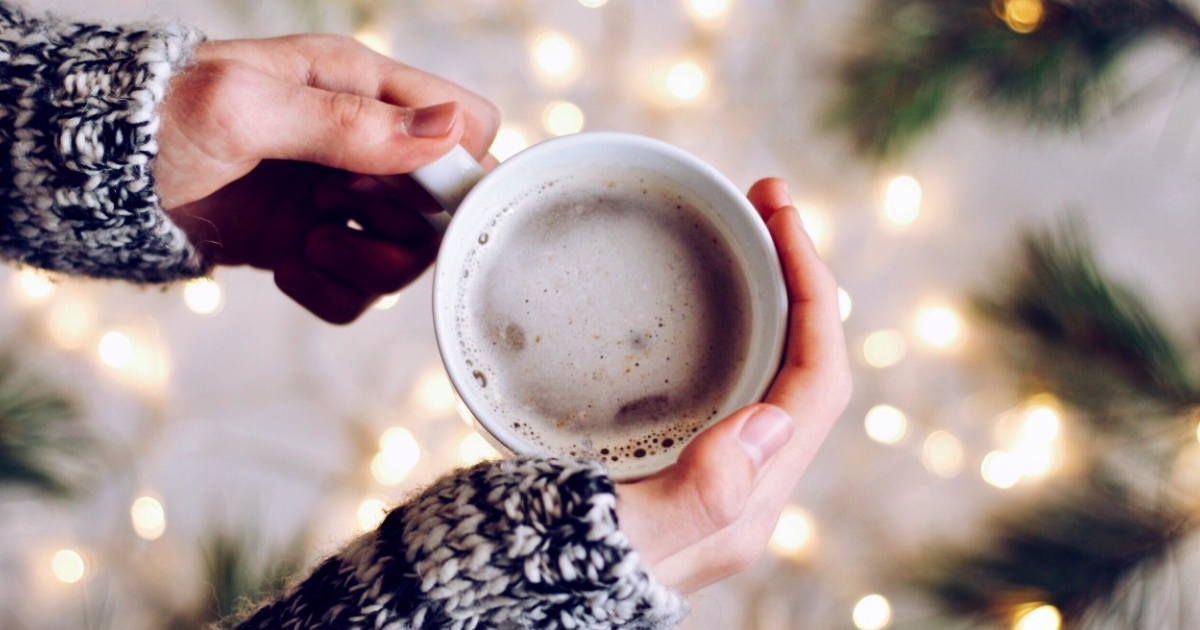 The holidays get busy. Extra busy.
Not only are your clients scrambling to tie things up for the end of the year, but you're also doing your own end-of-the-year wrap up.
Plus, you're setting goals for the coming year.
Plus, buying gifts … wrapping gifts … attending parties … hosting parties …
And baking. Don't forget the holiday baking.
Amidst all this busy-ness, don't forget the holidays are meant to be a celebration of what's good in your life. And, on that list of good things, make sure you include yourself!
Do something nice for yourself this holiday season … or several somethings.
And, just in case you're so busy you can't even think of what that something nice might be, I've got 10 ideas for you. So, you don't have any excuse not to indulge!
10 Ways to Be Good to Yourself This Holiday Season
1. Do something nice for yourself in the mornings.
Mornings are a bit magical. You wake up with a clean slate. Even if you have a full to-do list, the day is stretched out in front of you with the promise everything will go as planned.
Before you dive into all the things you hope to accomplish for the day … before the unexpected comes up or something takes longer than you budgeted for … while stress is still far from your mind … do something nice for yourself. Something extra special for the holiday season.
You could add a line or two to your journal about something that makes you happy. You could go for a walk before the sun rises. Or, meditate on what the holidays mean to you. You could write a Haiku. Or, indulge in a special coffee beverage … a homemade peppermint mocha, anyone?
Between now and the end of the year, take 15 minutes in the morning to do something just for you.
2. Plan holiday rituals that have meaning.
What are the holiday traditions and rituals in your household? What are the feelings you tie to those traditions? What do those rituals mean to you?
If your existing traditions and rituals are something you do just because you feel you're supposed to, talk to your family (or friends) about creating some new traditions that have a deeper meaning for you.
You could volunteer for a charity. You could host a party with a cause-related theme. You and your family could write the story of your year. You could have a movie marathon.
In my house, the week before Christmas, we pick an evening. We pile into the truck. We turn up the Christmas music. We buy sugary coffee drinks from Dutch Brothers. And, we drive around looking at Christmas lights. It's a simple night. One where we laugh a lot and enjoy each other's company. It's a tradition of our own making and something we all look forward to.
If you don't have a tradition like that, invent one this year.
3. Spend time with your favorite people.
Often, what's good in your life comes down to the people you love. This could be your family. Your favorite friends. Your roommate.
Whomever you want to spend more time with, make the time this holiday season and go do something with them.
4. Write yourself a letter for the holidays next year.
Take an hour one morning and write a note to yourself to be opened on December 1st of next year.
Write about the things you're proud of now and what you hope you're proud of by this time next year. Write about the goals you have and remind yourself to celebrate the progress you made.
Write about how far you've come and how much you're looking forward to reflecting on the growth you've experienced during the year.
In other words, connect with your future self in a positive way.
5. Take time to be still.
The holidays are synonymous with hustle and bustle. Rushing about. Being busy. Maybe exhausted. All the effort may be worth it for the good times you have during the season. But, don't let the good times get lost in the shuffle.
Balance all that running around by taking some time each day to be still.
Duck into a quiet corner. Maybe make yourself a cup of tea first. And sit. Breathe. Let your mind wander. But, don't do anything.
You'll be surprised at how refreshing it is.
6. Give yourself a gift.
Are you obsessing over finding just the right gift for each person on your list? And, what about you? Are you on your list?
Maybe it sounds silly or self-centered, but set those worries aside and obsess a little over the perfect gift for yourself. It doesn't have to be big. It doesn't have to be something you think a loved one might give you.
Spend some time thinking about what you might like to have (it can be a physical gift or something you want to go do), and gift it to yourself.
7. Go outside.
Sure, it's cold out. And, depending on where you live, daylight may be short-lived. (I know what it's like to get to work while it's dark and then come home when it's dark. It sucks!)
But, don't let those things stop you from getting outside, breathing in the fresh air, soaking in a little sunshine, if you can.
Take a walk on your lunch break. Go for a hike on the weekend. Have a backyard fire in the evening.
Time outside is healing, so don't deprive yourself just because it's cold.
8. Move.
It can be hard to make time to be physically active during the holiday season. The demands on your time are high.
Without putting pressure on yourself, look for opportunities to be active during your short breaks. Take a quick walk around the block. Do a yoga flow routine. Turn on some music and dance for a song or two.
It doesn't have to be a lot, but having some movement in your day will help you feel more balanced and in control.
9. Do something you love.
Maybe you have a secret (or not so secret) love for karaoke, but you hardly ever go out and do that.
Or, maybe you've been longing to go see a play. It could be bowling is your thing. Or line dancing.
If you're like me (and most writers I know — most people, for that matter), you have things you enjoy that you rarely do. Pick one of those things and go do it!
10. Sleep in as long as you want.
I love feeling motivated. And, I love being productive. To this end, I recently started getting up at the same time every day, even weekends. People look at me like I'm nuts, when I say I get up at six, even on my days off. But, the truth is, I just feel better.
That being said, it's not good to be productive all the time. So, I'm a big believer in occasionally taking a day to sleep in as long as I please. And, I don't mean just waking up naturally. I mean waking up naturally, and then rolling over to sleep some more.
Give yourself at least one day this holiday season to be truly, luxuriously, obnoxiously lazy.
You don't have to do all of the things on this list. (You don't have to do any of them.) But, pick and choose a few of your favorites and be good to yourself this holiday season. When you do, you'll enjoy the activities and the people more … and you'll be able to look back on these holidays as the best yet.

The Professional Writers' Alliance
At last, a professional organization that caters to the needs of direct-response industry writers. Find out how membership can change the course of your career. Learn More »

Published: December 4, 2019