Tomatoes, Cookies, Nonprofits: Here's How You Can Write About Anything and Make Money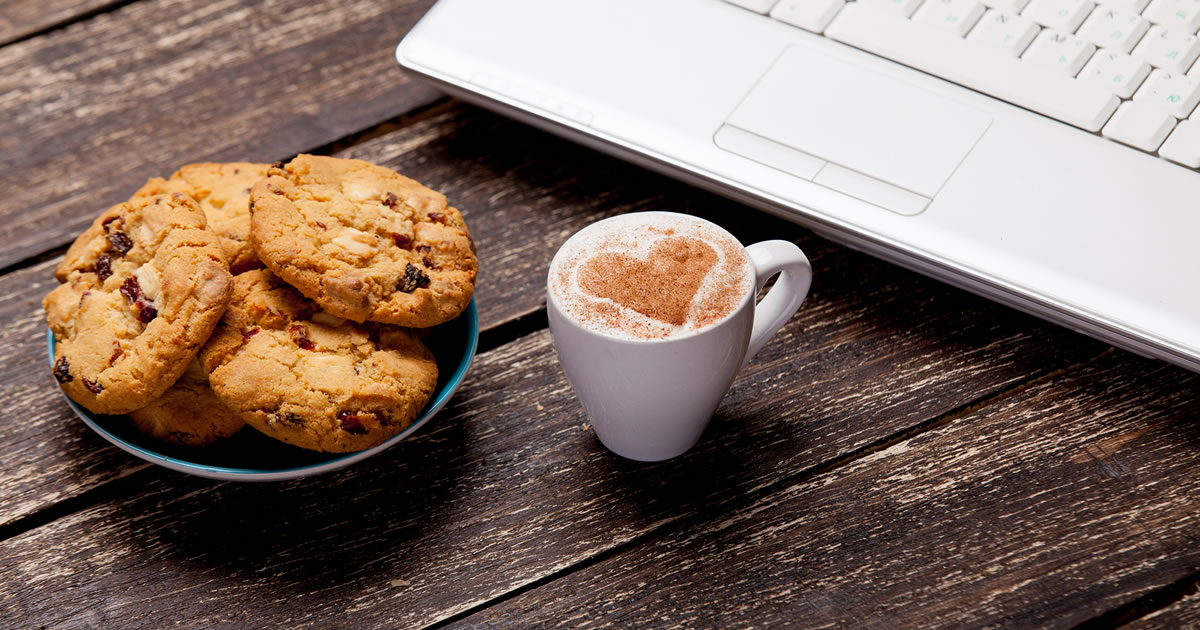 I've been a freelance writer for more than two decades — and I have been sold on the writer's life …
I work from home at hours I choose … I write for a niche that is close to my heart … I have flexibility to spend time with my family … I have steady work and steady income.
Then came a day all freelance writers fear.
A cornerstone client — one who had given me consistent work for more than five years — hit hard times. He stopped using my services for several months.
The falloff of work and income could have been catastrophic for me.
But it wasn't.
I didn't panic. I didn't haul out my resume and I didn't scrounge for writing gigs …
… because a couple of years earlier, I had taken Nick Usborne's How to Write Your Own Money-Making Websites program.
Then I started my first Money-Making Website, Tomato Dirt, which provides information about growing and using tomatoes for home gardeners.
And dollars started to flow into my bank account.
The Site Blueprint That Started a Snowball
Now, to give you a full confession: It took me a full year to complete the Money-Making Websites program, choose a topic, and build Tomato Dirt's first 30 pages.
That was all the time I could carve out for it. I was too busy running my freelance content writing business and raising two active teenagers to obsess much about site traffic.
After that, I continued to write about a page a week, gradually adding affiliate partners to Tomato Dirt.
And during that first year or two, those little bits of affiliate income added up to cover site costs plus a bit extra …
Then one day, I opened my bank statement and saw a fairly large deposit.
That's when I knew that Nick's "slow-and-steady-wins-the-race" approach to creating quality content and building traffic does indeed work. I was looking at concrete proof!
So, when cutbacks from my anchor client meant I had more time on my hands and fewer checks, I simply pulled out my copy of Nick's program …
And started another Money-Making Website.
A Site for All Seasons
As I set about to research and choose a subject for my second Money-Making Website, I purposely looked for a topic that would offset Tomato Dirt's seasonal pull.
Baking had always been fun for me and my two sisters — we use cookie recipes that have been passed down from our grandmothers.
So, I launched The Cookie Elf to give today's busy families a way to create home-baked memories.
I got The Cookie Elf up and running during my large client's hiatus. It offers a nice spike in passive income during Tomato Dirt's off-season months.
Together, the two sites paid for living expenses for our daughter while she was in medical school and for our son while he was in law school.
Not bad for a "hobby" I'd been doing in my spare time!
One Site … Then Two … Then Three
Once the two sites were operating steadily (each has nearly 300 pages and a combined newsletter audience of 21,000), I saw how Nick's blueprint could help me with my own writing site, Nonprofit Copywriter.
Until that point, my writing website had simply been my online calling card. Yet the nonprofits, ministries, and freelancers I work with desperately need writing resources and how-to's for website content, appeal letters, email campaigns, newsletters, grant applications, and more.
Why couldn't I provide those resources for them on my website?
Nick's Money-Making Websites again became my model, yet this time in a website overhaul. I niched down my topic, created a framework that was easy to navigate, and began adding new content each week.
"Your site is a wealth of information!"
Today, that's the frequent comment I get from visitors, new subscribers, and potential clients who find Nonprofit Copywriter.
The Sites That Did More Than Avert Disaster
Since then, I've added dozens of clients to my writing resume. And yes, the client who had to let me go eventually hired me back.
Yet it's the steady, expanding income from all three of my websites that provides stability in my freelance journey, allowing me to turn down writing opportunities that are not the right fit for me.
I've had time to write two more books and start creating an online course. I have begun to transition my writing business from a service-based model (writing for hire for clients) to a product-based model (building my own information assets).
My three websites have given me the foundation for that transition and the courage to pursue it. Who would have thought that possible when writing about tomatoes, cookies, and nonprofits?
So, while the most obvious benefit to building my own Money-Making Websites has been a consistent (and considerable) stream of income, the course did much more.
Money-Making Websites has given me the vision to become an online entrepreneur and tools to become financially independent.
It can for you, too.
Do you have any questions about how you can launch a Money-Making Website in your spare time? Please let us know in the comments so we can help you get started.

How to Write Your Own Money-Making Websites
Learn how to write an information website in your spare time and earn $1000, $3000, even $5000 a month in passive income. Learn More »

Published: December 25, 2019