Digital Marketing Veteran, Russ Henneberry, is Bringing the Latest Marketing "Secret Weapon" to AWAI's Copywriting Bootcamp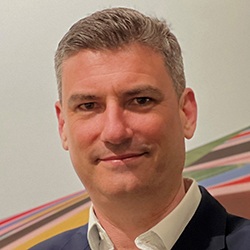 For more than 16 years now, Russ Henneberry has been working deep in the trenches of the digital marketing world.
He's worked with hundreds of companies, including big industry names like SalesForce, Crazy Egg and DigitalMarketer — earning his stripes and hunting for the next big thing in digital marketing. As a matter of fact, he and his partner, Ryan Diess, wrote the book on digital marketing – Digital Marketing for Dummies.
A former high school teacher, these days Russ is teaching businesses and freelancers all about the newest and most effective marketing strategies that are working right now.
At AWAI's Bootcamp 2020, he'll explain how copywriters are leading the way in producing stand-out content for digital marketers … and what this opportunity means for you, the professional writer. Here's a short video from Russ to tell you more …
Published: December 30, 2019