When Things Aren't What They Seem (Because They're Better!)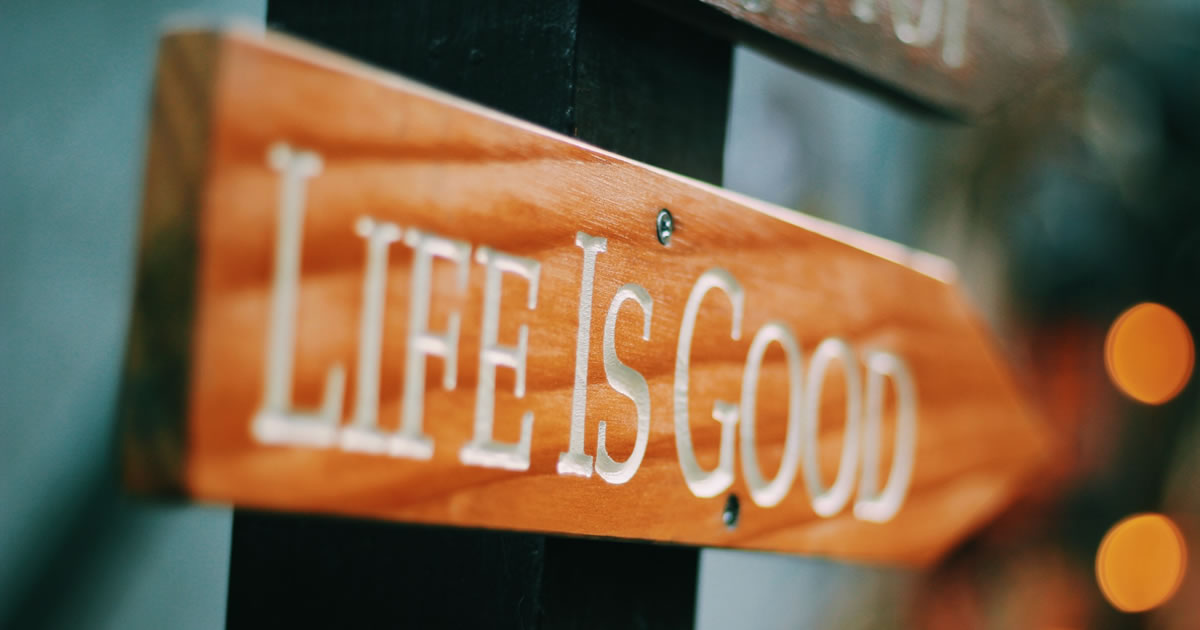 The other day, I fell into a panic when I couldn't find my phone. I'd been sitting at the dining table with my 10-year-old, using the stopwatch on my phone for a timed math assignment he needed to complete.
While he worked through each problem, our empty fruit bowl caught my eye. I went to add bananas to my grocery list app … yet I couldn't find my phone.
It was only after a moment of searching and a smirk from my son that I realized the phone was right there in my own hand. But in my head, I was thinking of it only as a stopwatch.
It took a few embarrassing seconds for my brain to make the connection between phone and stopwatch as the same thing.
We had a good laugh over it.
But it was a telling moment, reminding me of how easily we get caught up in seeing things one way when they have much more to offer.
From a writing perspective, it may be that the hobby you've enjoyed all your life — like fly-fishing with your dad or knitting with your mom — is actually the key to a niche you're destined to make thousands of dollars writing about.
Or perhaps it's the neighbor who waves brightly from the fence; you'd never guess her large dental practice is in desperate need of good web copy.
For many of our Barefoot Writer Club Members, AWAI is a treasure trove yet to be tapped. You may know the company as publisher of Barefoot Writer and other writing programs, plus this fine daily e-letter that's delivered to your inbox each day.
But AWAI is far more than just a home to world-class copywriting training …
The company is filled with a dedicated team of professionals who genuinely care about your success. (I say that not as Editor of their magazine, but as a writer who has both failed and excelled dozens of times over the past decade, and who was always embraced, comforted, and helped along the way by the team at AWAI.)
As we turn the page to our 100th issue of Barefoot Writer, I want to show you AWAI in a different light …
That's why this issue gives you some up-close-and-personal conversations of life behind-the-scenes at AWAI, including how the company first came about, how Barefoot Writer came about, and what drives our two leading ladies — Katie and Rebecca — to continually aim higher and help more writers.
It got me a little choked up, to be honest. :)
All companies have a story, but few have one as threaded with the spirit of giving and gratitude as AWAI.
If you're already a Barefoot Writer Club Member, click here now to read your December issue of Barefoot Writer. If you'd like to join us, I look forward to welcoming you in — click here now.
In the meantime, I recommend you practice seeing things in a different light. It will surprise you just how much opportunity is right at your fingertips — you just have to reach out and grab it.
Here are some strategies to get you started:
The next time you talk to someone you don't know particularly well, ask questions. Show interest in the story behind your immediate connection to them.
Take a different route home than you normally do from the store or the doctor's office. Look for stores you've never been in, or shops that would be interesting to visit that might spark an idea for a new writing focus or niche.
Subscribe to a magazine that represents something you were interested in from your youth, like model airplanes or drawing.
Send an email to someone you don't know well, but who enjoys writing like you do, and strike up a conversation. Ask them for ideas and insight.
Connect on the AWAI social media sites and with their groups. You'll find inspiration and camaraderie that can propel you forward toward your goals or encourage you to set new ones.
Keep doing things like this regularly to dig a little deeper and look a little farther … you'll be surprised how much opportunity is right at your fingertips!
Do you have any questions about getting started as a writer? Share them in the comments so we can guide you.

The Professional Writers' Alliance
At last, a professional organization that caters to the needs of direct-response industry writers. Find out how membership can change the course of your career. Learn More »

Published: December 30, 2019