Prize Winners Announced for The Writer's Life iRoboclean Vacuum Cleaner
Online Ad Writing Contest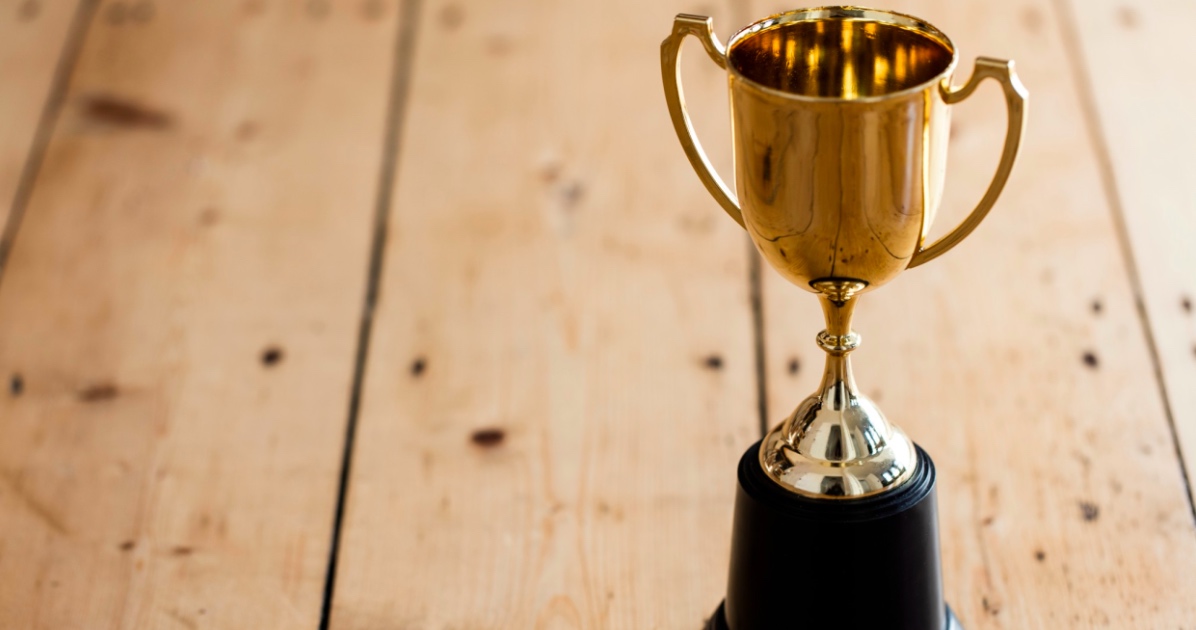 We're excited to announce the winners of the $200 prize from our online ad writing contest in The Writer's Life newsletter. Everyone did such a great job; it was difficult to narrow it down to just three winners, so we decided to pick four!
The challenge was to write an online ad of just 83 words to "sell" iRoboclean – a fictional robotic vacuum cleaner.
Readers were given a copywriting brief like you'd receive from a real client. You can check out the Practice Assignment and valuable tips for how to write an effective online ad here.
Now, over to Nick Usborne to announce the names of the four members who will be receiving checks from AWAI, and to share their winning submissions …
Hi everyone,

Wow, that was fantastic.

We had over SIX HUNDRED people submit copy for our recent contest to write ,an online ad! (The ad was for a fictional voice-controlled robotic vacuum that I'd really like to have.)

Try to imagine us attempting to pick three winners out of over 600 submissions, it's almost impossible! I could have picked at least 10, but I narrowed it down to four winners!

Add to that the fact that so many of those were REALLY good.

And many of those were "client-ready." By that I mean they were good enough, or close to being good enough, to present to a real client.

So … BIG congratulations to everyone.

If you're thinking that your submission was as good as one of our winning submissions … you were probably on the final shortlist!

Thanks again to everyone who put in the work and submitted an entry!

And thank you to the team at AWAI who helped me go through all those submissions.

Now, drumroll please …

Congratulations to our four winners: Nancy Dimmock, Tracey Crosby, Abby Crain, and Joan Coy!

We'll be in touch with each of you to arrange payment of your $200 copywriting fee.

As for everyone else … great work … and thank you for taking part.

Be sure to include your work as a sample within your own portfolio.

Best wishes … and keep writing.

Nick
The 4 Winning Entries
Clean on Command – Enlist the Help of iRoboclean
The Chili Cook-Off is tonight. At your house. You've just walked in, with arms full of groceries and kids. "iRoboclean, start in the livingroom." Unload your groceries. Put your kids down for a nap ('cause you KNOW they need it with company coming). And get to work on your own master chili creation. You've got this. IF you have iRoboclean. • Voice-activated • Super quiet • Efficient suction • Self-propelled • Programmable • Powerful cleaning Yea, you've got this.
iRoboclean. Love it so much, you'll name it!
We did. We call ours Carson (from Downton Abbey). And customer reviews show most people do! And what's not to love? As you're leaving the house for work, just say, "Vacuum the house Carson." You get home, and the floors are magically clean! You didn't have to lift a finger! Now you have time to sit down and relax. If you'd love to tell your appliances what to do, click here to find out more.
I don't clean. IRoboclean.
I never have crumbs stuck to my feet. There are no dust bunnies or pet hair monsters lurking under things. When family makes a surprise visit, I never cringe from a lack of cleanliness. I simply use IRoboclean's programmable, remote access smart app on my phone and let its smart-sensor, silent sweeping, self-charging design do the dirty work. I just happily enjoy a spotless home. Click below to experience IRoboclean freedom for yourself.
Not A Maid, But The Next Best Thing
Hi [FIRSTNAME]. Imagine you're fifteen minutes from home. Your Mother-In-Law, the Queen of Clean, phones. She's ten minutes from your home. You smile. iRoboclean is always awaiting your voice command, via smart device, to vacuum every inch of carpet and hard flooring. But you don't have to do anything. iRoboclean's already sweeping, right on schedule. With all the features you'd expect, plus voice-command, iRoboclean isn't a maid, but it's the next best thing.
Congratulations again to our four winners, Nancy Dimmock, Tracey Cosby, Abby Crain, Joan Coy and to everyone who submitted an entry!
Note: If you'd like feedback on your entry, consider requesting it from fellow copywriters in the private Online Copywriters group here. (While there's no guarantee a peer will review it, we do encourage it! Everyone's writing gets stronger with constructive feedback.)
Published: December 20, 2019