How Having a Process Boosts Your Confidence … and Your Client's, Too!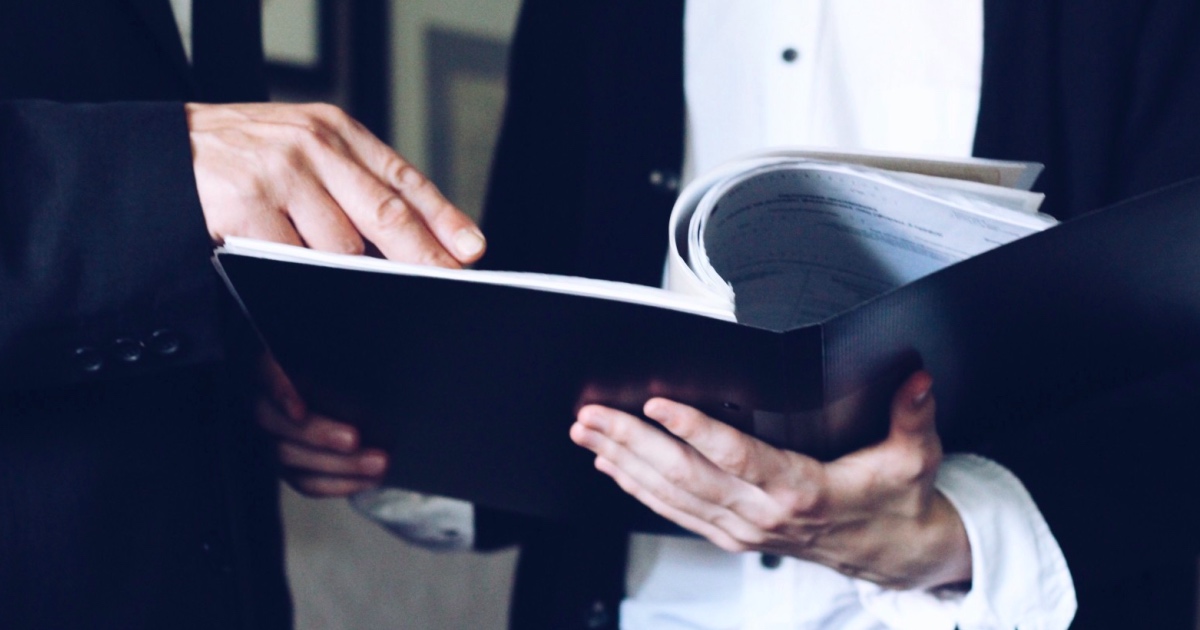 If you hired someone to lay a new patio in your yard, you probably wouldn't call them up and say, "Hey, can you build me a patio?" and consider it done.
Instead, you'd want to discuss the patio with the expert. It's likely they'd set up an appointment to come out to assess your ground/yard. You'd discuss the design and building materials … they'd write up a contract and take a deposit, as well as establish a timeline for the patio build.
When the patio builder leaves, you'd feel happy and confident you're going to get what you want.
It's the same with writing.
Imagine this …
Your phone rings, and it's a potential client. They introduce themselves, and you say, "Tell me a little more about your project."
They say they want someone to help them attract new customers with updated web content and blogging. Do you do that?
"Of course! I'd love to help you," you respond.
But, you wouldn't expect them to send you a deposit based on your enthusiasm alone.
Instead, you want to take them through your process.
Your goal on the initial call is to:
Find out about their business and the project they want you to work on
Explain how you can work together, and talk about the budget (I'll explain why in a moment)
Establish next steps
It's a normal business conversation that makes you sound confident and professional and sets your client at ease.
Let's go back to our patio builder for a moment. Only this time he's your prospect.
He runs an established patio- and deck-building business and wants to bring in additional leads via blogging and updated web copy. He's called you, because you came recommended by someone else you did work for locally.
You've had the initial introductions, and you know he's concerned about ranking better on search engines.
Here's how the opening conversation might go, if you have an established process …
Builder: "Can you tell me how you work?"
You: "Sure, Mr. Builder. But first, have you worked with anyone else on your SEO lately?"
(SEO, of course, stands for "search engine optimization," and that's a critical component for your prospect. After all, he brought it up.)
Builder: "Well, we did work with someone a couple of years ago, but haven't done anything other than some paid ads lately. That's what we hope the blogging will help us with, to rank higher on Google, so we're found by more customers. I know you worked with John and come highly recommended."
You: "Sure. As you know, regular blogging can definitely help your customers find you. As we're talking, I've taken a quick look at your website, and I have some ideas for you.
"For example, we could do a series of blog posts that address frequently asked questions your customers have. That will help your website come up in local search, when we use the terms they use to search for answers to those questions. We can talk about those questions, of course, and I have a tool that will show me exactly how people phrase these questions when they type them into Google. I can put these together for you, and we can use those to brainstorm even more topics.
"How does that sound to you?"
Builder: "That sounds great!"
You: "Great! So, the way I typically work on a project like this is, I interview you and a salesperson or two for more insight into your target market. Then, I use an online tool to determine the exact phrasing people use when they search for local patio and deck builders.
"I put all that information together into a simple spreadsheet, and we use this as the basis for our blogging strategy, prioritizing which topics should come first and setting up publishing dates. From there, we can get on a regular publishing and promotion schedule and start bringing in new customers.
"Sound good?"
Builder: "Yep! How do we start?"
You: "I'll write up a simple agreement that outlines everything we've discussed today and send it over to you. Once finalized, you'll pay a deposit, and I'll get started on the keyword terms for blogging. Before I do that, though, do you have a budget in mind for this?"
Builder: "I really don't know. We've been spending about X/month on paid ads."
You: "Ok. And now, you'd like to redirect that money into something that can pay off for you for years to come in the form of blogging, correct?"
Builder: "Correct."
You: "Great. We can do this a couple of different ways, but typically, I'll write X posts per month and X social media posts per month for X dollars. Does that sound workable for you?"
Builder: "Well, that's a little more than we've been spending, but I think we can make it work."
You: "Great! I'll write up a simple agreement to keep us on track and send it over to you in a day or two. Sound good?"
Builder: "Sure. I look forward to it."
When you have a process for your first call with a prospect, you'll be confident and professional on the call, making a great first impression. And, when you have a process for how you tackle projects, you'll fill your prospect with confidence that you know what you're doing and lay out clearly what they can expect.
You can have this entire conversation in 5 or 10 minutes. Once you practice it a few times, it'll be second nature. If it helps, you can role play with a friend.
Think about the things you do repeatedly in your business — prospect calls, project types, client follow-up emails — and set up a process for each. You'll boost your own confidence and make a great impression every time.

The Professional Writers' Alliance
At last, a professional organization that caters to the needs of direct-response industry writers. Find out how membership can change the course of your career. Learn More »

Published: January 1, 2020