How to Get Started Making
Money as a Writer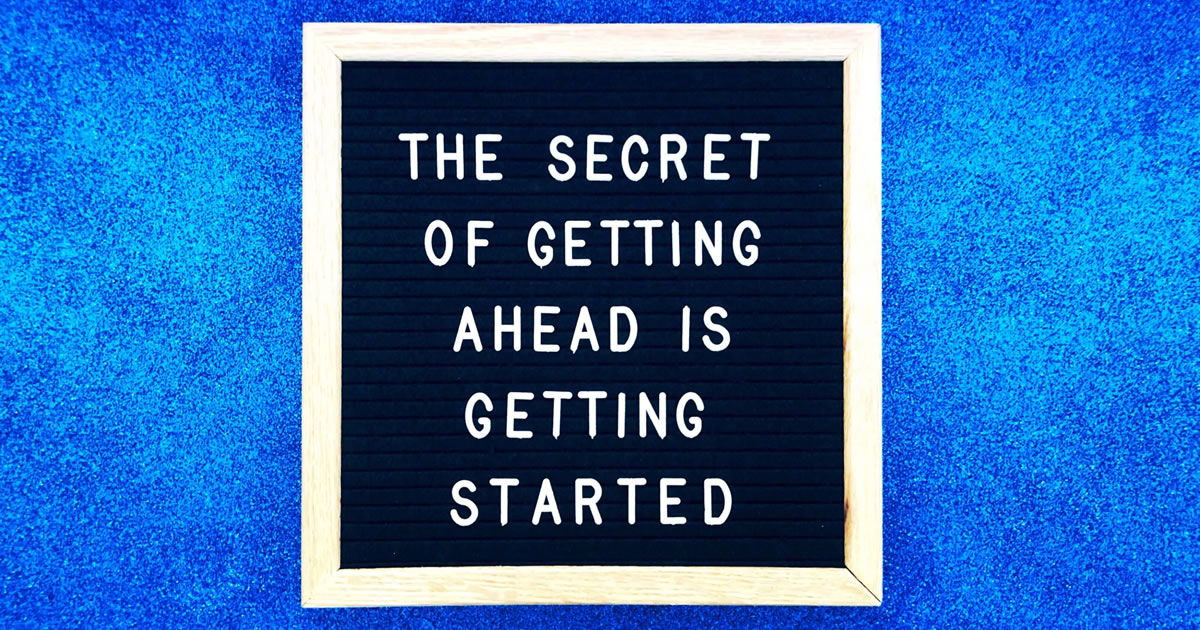 It was 5:47 in the morning, and I was lying awake trying to determine a good reason NOT go through with it …
I could start tomorrow … or even next week!
I even told myself things like what if I'm too old? What if I can't do it? What if I embarrass myself? Or worse, fall off and actually hurt myself?
Then I realized …
After 20 years of helping writers get past the starting gate, so they can achieve their goals, I KNOW how this works. There will never be a "perfect" time.
So, I got up, put on my workout clothes, grabbed my sneakers, and a couple of hours later, found myself running on a treadmill alongside my husband for an insane and intense "Burn" class at his gym.
There's a reason why the Nike tagline "Just do it" has resonated for so long …
Whatever you're wanting to do with your writing career, the truth is, there will never be a better time to start than right now.
There's an amount of time between the minute you start, and the first point of success on your journey. But the clock doesn't start until you take the first step.
So, what do you need to do to just get started and take the next step?
If you're brand-new to the world of well-paid writing …
Start with The Definitive Blueprint for Making Good Money as a Freelance Writer.
In this tutorial, we quickly walk through the nine steps you'll take on your journey to becoming a well-paid writer … AND give you guidance on how to succeed at each step along the way.
When you finish, you'll know the exact right path to follow to go from where you are now to where you want to be.
It's FREE and is already on your myAWAI Member Page, found here.
(If it's your first time accessing your account, you'll need to set up a password. Just click on New to AWAI when you get to that page.)
I also recommend you check out the free Inside AWAI webinar titled Understanding the Copywriting Opportunity.
Along with giving you an inside look at the best-paying assignments for writers today, we show you how they all work together, and how you can use that information to make more money from any writing assignment you take on.
You'll be amazed just how many different writing assignments there are, and will start to see just how valuable writers are to any business's bottom line.
If you want some help and direction …
Join the Barefoot Writer.
Inside this community, you'll meet fellow writers who are there to offer you support, proven tips for finding clients, sound strategies for negotiating fees, and insights on what it's like living the writer's life.
If you want to make great money as a writer, and you're ready to get started NOW …
Go through The Accelerated Program for Six-Figure Copywriting.
This is your foundation for EVERYTHING. No matter what niche you want to write for … or assignments you want to write … you will be more effective if you have a solid foundation in persuasive writing.
After all, every piece of copy and content you write has a single purpose …
To move the reader one step closer to the solution they need to solve their problem.
And The Accelerated Program shows you how to do it effectively, so you can help the reader make a good decision, and finally become the person they want to be.
Of course, there are lots of other things you can do to get started …
But the most important thing is to just start. Today.
And remember, AWAI is here to support you every step of the way!
I'm happy to report I did not embarrass or injure myself that day …
But I will say it was uncomfortable, and at one point I did feel like I wanted to hurl.
But in my experience, the things worth doing … the ones that have potential for the biggest return … often feel that way.
Just … get … started. ;)
Do you have any questions about getting started? Share with us in the comments so we can help.

The Professional Writers' Alliance
At last, a professional organization that caters to the needs of direct-response industry writers. Find out how membership can change the course of your career. Learn More »

Published: January 31, 2020