The Unequivocal Improvement Technique Proven By All Writers Who Came Before You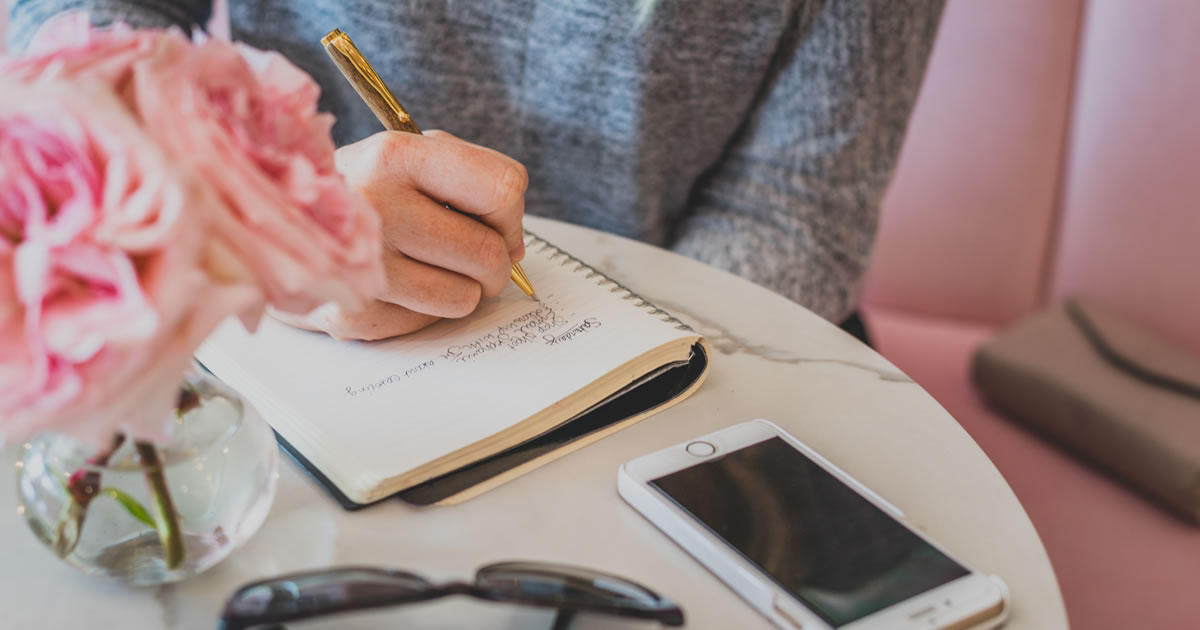 We've all had it at some point …
That realization that Mom and Dad were right.
Or that teacher really did know best.
Or — like I'm realizing now — the things great and wealthy writers tell you to do really DO work.
It started with a kick-in-the-seat-of-my-pants, writer-style.
You see, there's a type of writing project I've always been good at since I started copywriting. Always nailed, and each version I wrote outperformed the next.
Which is a terrific feeling.
Then I was asked to write a newer version a few months ago.
And it is NOT working.
Despite edits … revisions … feedback.
I've lost my mojo.
So, true to dramatic writer stereotypes, I wallowed. I've already peaked! I'm done for! It's downhill from here …
Except that kind of thinking doesn't keep projects or money rolling in the door.
So I decided to investigate, as gently and non-critically as possible. (This started with buying a whole pie from my favorite café, watching a feel-good comedy, and writing out cheesy and uplifting affirmations.)
Know what I realized?
I'd quit writing.
Not that I have quit writing. I still work every day as a copywriter, only I've branched out into other things like developing products and managing teams.
And I love what I do. All of it keeps me happily secure in my version of the perfect writer's life, with steady money and the freedom to come and go as I please.
But the amount of actual writing I do now, compared to what I did in my earlier years as a copywriter, is just a tiny fraction.
Which means I no longer write every day.
Heck, sometimes I go a full week without writing. It's been eclipsed by emails to colleagues, video meetings, and colorful brainstorms on my whiteboard.
Even though now I can claim more experience and knowledge and know-how as a writer, I've grown in my writing business to — ironically — a place where I don't write much.
If that's your goal, go for it. It's great. It's a newer version of the writer's life.
One I just never anticipated.
But if you are like me, and your truest love is still about stringing words together across a page, then that thing the experts tell us to do every day — write — is really what we should be doing.
When I look back at the promos and the lift letters and the web content I previously wrote, that is outperforming things I write now, there's a pattern:
All those things were written during a time when I wrote every day.
But in recent years, I've gotten comfortable. Lazy perhaps.
And like any runner who's trained for top speed … or gymnast who's nailed an Arabian flip … or computer programmer who's well-versed in Java …
That know-how recedes if you don't hone it regularly.
But here's the challenge:
My life is different from the one I lived when I wrote every day. I have more kids. They're bigger and more demanding. I'm in more clubs and connected to more communities. I've booked more vacations. I have mid-waist pudge that needs addressing.
In short, I have a lot more excuses.
Get where I'm coming from?
That's why we have to go right back to that advice from the start, from the experts. If you really want to be a writer, a good and successful and well-paid writer, then you really need to write every day.
Here are five new approaches I'm taking to sift my daily writing in-between all my excuses:
Get help meeting the rooster. I stink at the whole get-up-an-hour-earlier thing. If I don't have to get up, I won't. So my husband now sets his alarm for 5 a.m. and boots me out of bed on most days.

It's both a measure of his support and his recognition that more writing means more money. Any day we do this starts with me free-writing till the 500-word mark.

Think beyond your phalanges. Don't tie yourself to the idea that writing can only take place at your keyboard or with pen and paper.

My latest adaptation for those days when I can't make it to my desk is to write using voice-to-text on my phone. I do this on the elliptical, while waiting to pick up my kids from school, and while cooking dinner.

Narrate radical stories. I've always made up stories for my kids at bedtime. But instead of a quick superhero-style tale, I pepper my yarns with out-of-the-box ideas, unique phrasing, and a single point or lesson. This is a good way to practice the Power of One.

And don't think you can only make up stories for kids. Call it a life lesson and everyone from grandparents to neighbors enjoys it.

Rewrite the news. Your stories don't have to be made up to count as writing, nor do they have to be written down anywhere.

Try this: Read a news story, and the next time you're with a friend who enjoys the same topic, recount the story, but in your own words. Use descriptive sentences and emotional phrases instead of just conveying it in did-you-hear style.

Explain the music. This is my favorite, and something I've been doing since I was a kid but got out of the habit of.

Put on some classical music — preferably from a full symphony. Create a story, in your head or out loud to anyone who will listen, about what's happening in the song.

Is there a great crescendo? Maybe your hero is valiantly preparing to fight the dragon.

Has the song bridged into pianissimo from the windpipes? Perhaps an era of peace has spread throughout the land …
There are loads more creative ways to fold writing into your daily routine than just sitting in front of a keyboard.
But it all starts with the conscious realization that whether you're a newbie or veteran, a crazy-busy mom with two jobs or a bored retiree …
Writing every day, in whatever form you please, makes you better at your craft.
And that's what opens the gates to being happier and wealthier as a writer, for the long-term.
Do you have any questions about getting started as a copywriter? Let us know in the comments so we can guide you to more resources.

The Professional Writers' Alliance
At last, a professional organization that caters to the needs of direct-response industry writers. Find out how membership can change the course of your career. Learn More »

Published: January 9, 2020