Use These 4 Pillars to Succeed with Your B2B Copywriting Clients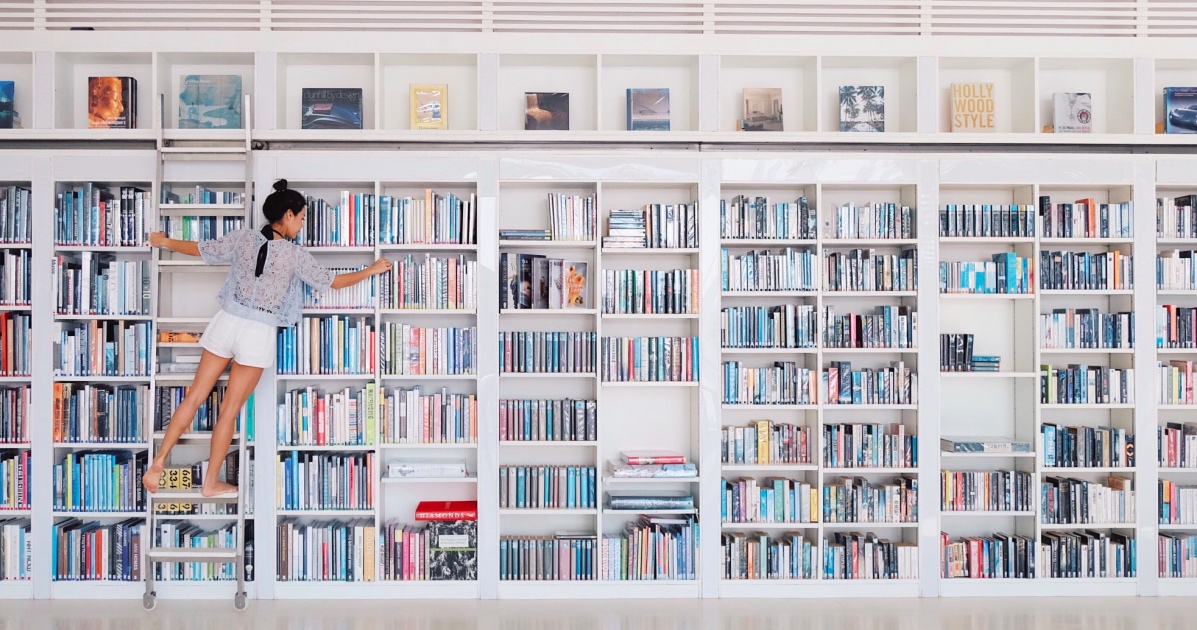 Great writers are first and foremost great readers.
So because I aspire to be a great writer, I read … a lot.
I try to always learn from my reading, so it was with interest that I opened the book Overdeliver by Brian Kurtz.
Kurtz is the leading expert in list building and coaching successful entrepreneurs. His stories and examples deliver breakthrough success strategies for multichannel marketing. He has been a serial direct marketer for almost four decades, and spent 34 years helping build Boardroom Inc. into one of the most successful and respected direct marketers ever.
So I had this question:
What can I, a B2B copywriter, learn from Brian Kurtz?
As it turns out … plenty.
Success Principles that Work for Life's Pursuits
Kurtz begins his saga with the masterful advice of his mentor Marty Edelson, who had been the Chairman/Founder of Boardroom Inc. The principles are outlined as a foundation to rocket success in business. But, as Edelson himself demonstrated, they also work to build a great life.
It comes down to four principles or "pillars."
Outwork Everyone
Possess Insatiable Curiosity
Surround Yourself with Smart People
Help Others First
Over Promise or Over Deliver?
I looked at Kurtz's four pillars for success through the prism of building a writing business. In Kurtz's words, the promise is to help "grow your business, make more money, maximize your impact in your market, and love what you're doing while you're doing it."
And he delivers.
We'll begin with the last pillar, the "secret weapon" and foundation for the rest.
Pillar 4 — Help Others First
"You can get everything in life that you want if you help others get what they want." – Zig Ziglar
Of this principle, Kurtz says,
"When you default to generosity and always help others, it's easy to outwork everyone."
All of us fall into three categories: givers, takers, and matchers. Givers and takers are evident.
Most of us engage in matching. Matchers "meet in the middle" with commerce activities such as payment for a project, giving and returning favors, or exchanging money for services.
Kurtz challenges us to do more giving — in business and in relationships. He calls on us to give without expectation of reward.
But how to apply this to business without going broke?
You have to be awake to opportunities — and be willing to pay it forward.
Not long ago, I was asked to submit six email topics for an employee safety program. That's it. Just ideas.
I knew the marketing manager was at her wit's end to get these topics to her staff to finish off the year. But, what good is an idea without backup, I thought?
Knowing the topics alone were not going to solve her underlying problem, I sent headlines, background research, and a schedule for the campaign.
And if the return email is to be believed — I was, for a brief moment, the hero of the moment.
A few months later, they hired me to write the entire campaign.
Key takeaway: If you give without expectation of return, you'll be rewarded in ways you cannot calculate.
Pillar 3 — Surround Yourself with Smart People
"You are who you hang out with."
I constantly hammer this into my kid's heads. But, it's also a good reminder for myself.
As freelance writers, we have many isolated moments — moments when we're not sure what to do or where to turn. A question pops up. Procrastination hits. Doubt creeps in.
Pillar 3 challenges us to surround ourselves with smart, success-oriented people who challenge us and keep us accountable, on-target, and honest.
But, where do you find these people to "hang out" with? Here are some ideas.
Facebook groups, such as B2B Copywriters. Like-minded people of all skill levels are there to help. The key is to participate. Pose a question or enter into a discussion. If you can, follow Pillar 4 to share your knowledge.
Join an accountability group. A key to move forward is to report your progress to an individual, group, or mentor. Get uncomfortable and seek those who are already where you want to be.
Go to events. Surround yourself with hundreds of smart people at a live event. Experts are there to share their knowledge. And, many important bits of wisdom happen in encounters outside the main hall. Live events are also the best way to find the "go-getters" for an accountability group.
Key takeaway: Don't "go it alone" in your business. Seek out and benefit from the "smartest people in the room."
Pillar 2 — Possess Insatiable Curiosity
Curiosity is the foundation for ideas. And, ideas produce great inventions, great writing, and great success.
Most of us were born curious. A baby's insatiable curiosity is why we put locks on cabinets, covers on outlets, and place them in playpens. Kurtz invites us to indulge in and benefit from a curiosity mindset that,
Takes notice of surroundings
Leans in to learn how people really think and talk
Looks through magazines for the pulse of our culture
Reads everything
To put curiosity to work for your writing, develop a system that goes deeper into research by:
Reading 10 or more online articles or websites on the subject and find what's missing
Going to Amazon and perusing the Table of Contents of books on the subject (Hint: you can read the first chapters of many)
Sitting in the local bookstore to look through industry periodicals
Talking with a subject matter expert
Checking out books at the library
Remember, curiosity is the fuel of ideas. It's a valuable commodity. Take a look around and find the ideas that differentiate you from the crowd — and over deliver on the message.
Key takeaway: To find breakthrough ideas, adopt a curiosity mindset.
Pillar 1 — Outwork Everyone
Once you've begun practicing generosity, engaging with smart people, and adopting a curiosity mindset, it's time to get to work. It's time to outdo your competition and over deliver.
Kurtz reminds us it's not how hard we work but what we do that is important.
"Becoming the best at something is not just a question of working the most hours. It's what you do with those hours and your efforts."
Success comes from the deliberate practice of your craft. As writers, it's important to write every day. Get as much "real world" experience as possible with or without clients by self-publishing on your website, on LinkedIn, or other platforms. The key is to keep writing and growing.
The truth is this, "Most people in any given field will do what it takes to maintain a baseline of skill." But, as Kurtz asserts, real differentiation and unparalleled success in anything comes from being generous (Pillar 4), opening up to feedback from people ahead of you (Pillar 3), and seeking out the Big Ideas (Pillar 2).
And, of course — constantly improving your craft (Pillar 1).
Without exception, Kurtz tells us these are the pillars and fundamental traits he's found in the people, the Titans as he calls them, who have achieved the highest levels of success.
And, in sharing the wisdom of the mentor who changed his life, he invites us to join them.
This article, Use These 4 Pillars to Succeed with Your B2B Copywriting Clients, was originally published by B2B Writing Success.

The Professional Writers' Alliance
At last, a professional organization that caters to the needs of direct-response industry writers. Find out how membership can change the course of your career. Learn More »

Published: January 23, 2020